A dirty HVAC system is more than an unpleasant mess. Continuously neglecting it can have severe consequences. The system cannot operate in an efficient manner, resulting in increased energy consumption. This will reflect in your monthly energy expenses. There will also be a spike in breakdown frequency, causing high HVAC repair costs and early replacement. Also, HVAC systems should be helping reduce indoor air pollutants, but this will not work as needed. As a result, your family's health can deteriorate as the indoor air quality drops. Be proactive in using HVAC dust control techniques to prevent dirt in your HVAC system to avoid these problems.
HVAC Dust Control: How To Keep Your HVAC System From Causing Problems
Keep reading to learn about the best methods to ensure your HVAC system remains clean. Naturally, a clean and dirt-free heating and cooling system will ensure healthy indoor air quality, deliver balanced temperatures throughout your home, and prevent problems from happening. Here are some measures you should implement as soon as possible:
Schedule Annual HVAC System Tune-Up
Book yearly maintenance for your heating and air conditioning systems. The idea is to schedule a tune-up sometime in the fall, or before winter, for your heating unit and one in the spring, or before summer, for your air conditioning unit. It helps increase efficiency, prevent avoidable repairs, and reduce wear and tear. HVAC tune-ups also improves indoor air quality and lowers heating and cooling bills. It will ensure your system runs safely and prevents CO leaks from occurring in your home.
HVAC tune-up includes a technician cleaning the unit and lubricating all moving components. This is one of the most effective methods homeowners can use to prevent problems with dirt build-up in the unit.
Replace The Air Filters Regularly
All manufacturers agree that regular HVAC filter replacement is crucial to maintenance. These filters are the first defense against dust and dirt. They block unwanted indoor air particles from getting inside, so the system's interior remains clean, letting the parts operate optimally. However, air filters are only effective for a few months, depending on your home. Some homes need to have their air filters replaced more frequently.
A thick layer of dirt quickly builds up on the filter's surface. The thicker it becomes, the harder air can pass through. Check the filter once a month and change it when needed to avoid airflow issues.
Work With An HVAC Contractor In Shifting To HEPA Filters
Consider improving the filter quality apart from increasing the filter replacement frequency. Learn more about HEPA filters which can block 99.97% of particles that are 0.05 micrometers in diameter or more. This performance level is ahead of what the usual cheap filter replacements can provide. Keep in mind that HEPA filters also make it harder for air to pass through. This isn't a simple switch. The system requires airflow adjustment for it to work. Consult an HVAC contractor regarding this.
Keep The HVAC Air Vents Open To Prevent Dirt Build-up
Air vents can be opened or closed per the system's needs. Keeping them closed all the time is one of the worst contributors to the dirt build-up within the ductwork. The particles remain trapped inside, so they accumulate faster. Search each vent for a lever. This lets you open or close the vents individually. Some vents can also open in the opposite direction, depending on how the lever can be operated. The vents should stay open at all times. Check if something is blocking the vents, like decorative items or furniture. Get them out of the way.
Install An Air Purifier To Enhance Indoor Air Quality
Air filters help in capturing dirt and improving indoor air quality. However, they are typically not enough on their own. You can help them by installing a standalone air purifier. This equipment can eliminate finer particles in the air that lead to respiratory issues and allergies, such as VOCs, pollen, mold spores, bacteria, and other dangerous microscopic substances. Compare filters the various models use. Make sure that you get a system equipped with a highly-rated filter to ensure its performance.
An HVAC contractor can also recommend an air purifier that works hand-in-hand with your HVAC unit. These systems operate well in purifying the air around your whole house instead of only one room.
Use Disposable Dusting Cloth
Dust settles on all surfaces in a home. Disturbing them means they float in the air again, so they go to the ducts. Don't use a regular feather duster to clean the house. They may remove the dirt from furniture and decor, but the indoor air quality will worsen. Don't allow the dust to fly. Use the right cleaning tools, like a disposable dusting cloth, to trap them upon contact. Some can even attract particles even while they are dry, while some work better when damp.
Search For & Seal Leaky HVAC Ducts
Some homeowners are diligent regarding routine HVAC maintenance. They replace the air filters regularly because they know the consequences. However, their homes may still be riddled with excessive dust. If this is the case in your home, check the air ducts. There may be leaks across the system that are pulling dusty attic air. This is then distributed around rooms. Besides making the house unhealthy, leaky ducts also increase component stress and lower system efficiency because all parts are forced to work harder. Higher energy consumption also spikes electric bills.
Monitor Possible Insect Or Rodent Infestation
Dirt in your HVAC system can also be due to tiny animals that make their way into the ducts. Most of the time, rodents, insects, and other animals are looking for food. They might use the vents to navigate from one room to another in your home. Their droppings can cause health issues. Some small animals may make the ducts their home and die there as time passes. The bad odor they'll give off will alert you of their presence. Ensure the kitchen is always clean and store food in airtight containers to keep these pests away.
Conclusion
If you think you have leaky ducts, mold growth, pest infestation, and dust accumulation in the HVAC system, call an HVAC professional for cleaning. Let the professionals handle these issues. They should have regular maintenance services, including a thorough system inspection, functionality testing, refrigerant monitoring, duct cleaning, and more. You can prevent the most common heating and cooling problems. This way, your system lasts longer and has fewer breakdowns while you have better indoor air quality at home.
Call Skylands Energy Service For All Of Your HVAC Requirements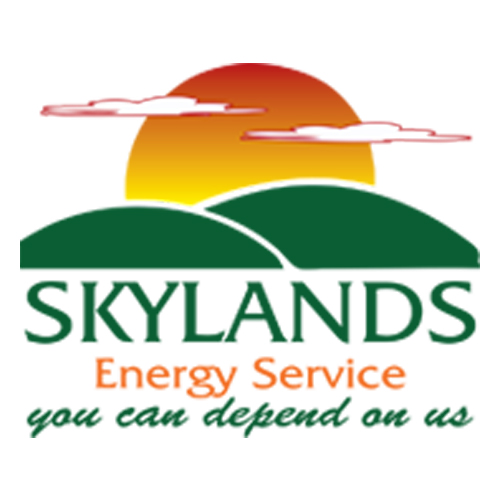 Skylands Energy Service provides superior heating and cooling services in central New Jersey. We hire only the best professionally certified technicians who offer top-quality HVAC replacements, repairs, maintenance, and installations. Our skilled techs have the proper tools, knowledge, and experience to service your HVAC system promptly and correctly.
For the most competitive heating and cooling service costs in the area, call Skylands Energy Service. Our tune-up services can help you achieve increased energy efficiency and comfort while reducing your energy expenses. We can provide you with the best and most budget-friendly HVAC repair or replacement solutions for your home if you need them. Rest assured, all our work is guaranteed. Book a service appointment with Skylands Energy Service today. Call now and receive a free, in-home estimate.
Contact us now at (908) 707-1776 to find out more! Click the link to view our service area.