During the summer, ensuring that your cooling system is functioning at its best is crucial. While DIY projects can be cost-effective, it is essential to recognize when a hands-off approach is necessary. This is especially true for servicing your air conditioning system or attempting DIY air conditioner maintenance.
Working on an essential home appliance like an AC unit requires expertise and knowledge to avoid potential risks and ensure the safety and well-being of your family. HVAC specialists emphasize that being diligent and cautious with your AC system can help prevent expensive problems.
To maintain consistent efficiency and comfort, follow the guidance of certified air conditioning technicians. They can provide valuable advice and insights on what actions to take and what to avoid. By adhering to their recommendations, you can effectively care for your cooling system and enjoy a comfortable living environment. This article discusses the top 7 things that you should never do to your air conditioning system.
Seven Things You Should Not Do To Your Home Air Conditioning Unit
Here are some key factors to consider when performing preventive maintenance on your air conditioner:
Related Article: Why Your Outside AC Unit Keeps Tripping The Breaker
1. Never Forget To Check & Change The Air Filter
Maintaining clean and efficient HVAC air filters is crucial for optimal performance and indoor air quality in your air conditioning system. Regularly checking and changing the filters is essential. Air filters must be inspected monthly and replaced every two to three months, at a minimum. If you have pets, more frequent filter changes may be necessary. If you are unsure how to replace the air filter, don't hesitate to ask your HVAC technician during your next air conditioner tune-up. They can demonstrate the proper procedure and provide guidance.
Related Article: 10 Reasons Why Your AC Unit Isn't Blowing Cool Air
2. Never Block The Air Conditioner Condenser
Provide ample space around the outside condenser unit to ensure optimal airflow and cost-efficiency. Avoid placing any objects near the unit that could obstruct airflow. While it may be tempting to plant foliage around the unit, it is not recommended to place plants too close. Keep flowers, bushes, and vegetables several feet away from the unit. Remember, unrestricted airflow is essential for a condenser that lasts longer and performs effectively.
3. Never Leave Your Air Conditioner Off For Too Long
While it may seem beneficial to keep your home air conditioning off for extended periods, it is important to note that your cooling unit requires regular operation. Even when outdoor temperatures are relatively lower, turn on your AC and let it run for a few minutes every day or two. This step will help prevent the accumulation of dust and mold inside the unit. By maintaining this routine, you can ensure your air conditioning system's cleanliness and proper functioning.
Related Article: Tell-Tale Signs of An Overcharged Air Conditioner
4. Never Crank The Air Conditioning Unit
If your air conditioner is running continuously, it could indicate that you're facing extreme heat or your thermostat is set at too low a temperature. While there will be hot days that require more cooling, set your thermostat in the highest comfortable setting. Take advantage of cooler nights and days by allowing your AC unit to rest for a while. The longer your air conditioning system runs, the more strain it puts on its components and the greater the amount of refrigerant it consumes. Finding a balance between comfort and energy efficiency can maximize the performance and longevity of the air conditioning system.
5. Never Try To Power Wash An AC Unit
Cleaning your air conditioner is essential, but using a powerful hose or submerging it in water is not recommended. Instead, you can gently remove leaves and debris inside the outdoor unit. Avoid using excessive force. If you require a more thorough cleaning, rely on certified and experienced HVAC technicians with the necessary expertise. Schedule an air conditioner tune-up to ensure proper cleaning and maintenance.
6. Never Neglect To Schedule Regular HVAC Tune-ups
Regular annual inspections and tune-ups for your air conditioning system are crucial in preventing minor issues from escalating into costly problems. Neglecting to have your system checked and maintained increases the risk of frequent breakdowns, reduced efficiency, and expensive repairs. By scheduling an air conditioning tune-up, your dedicated team will conduct a thorough inspection and perform any necessary maintenance, ensuring your cooling unit operates smoothly when you need it the most. HVAC tune-ups not only help lower energy costs but also extend the lifespan of your system. If you haven't already, now is an excellent time to schedule an air conditioner tune-up for optimal performance and peace of mind.
Related Article: Smoke Coming From Vents When AC Is On
7. Never Perform DIY Air Conditioner Repairs
Without proper training and experience, it is difficult to handle the intricacies of AC system maintenance, troubleshooting, and repairs. Remember that minor errors can lead to significant expenses, surpassing the cost of hiring skilled technicians who can get it right from the start. When it comes to air conditioner installation, maintenance, or service, it is always wise to rely on experienced and certified HVAC professionals. Take the time to research and evaluate local HVAC service companies based on references, reviews, licensing, and insurance coverage. These professionals have the specialized knowledge and training to deliver quality work on one of the most valuable systems in your home.
Conclusion
To ensure a comfortable home environment during the warmer months, it is vital to have a reliable air conditioning system. Take proper care by regularly cleaning the air filter and maintaining the machinery to ensure smooth operation and rest periods. Avoid obstructing the condenser and exercise caution when cleaning. Schedule an annual AC tune-up to keep your system in optimal condition. Above all, trust the expertise of certified HVAC professionals in your area for technical services and valuable advice to maintain and enhance your home's cooling system.
Related Article: Why Is My Air Conditioner Running In Short Bursts?
Call Skylands Energy Service For All Of Your HVAC Requirements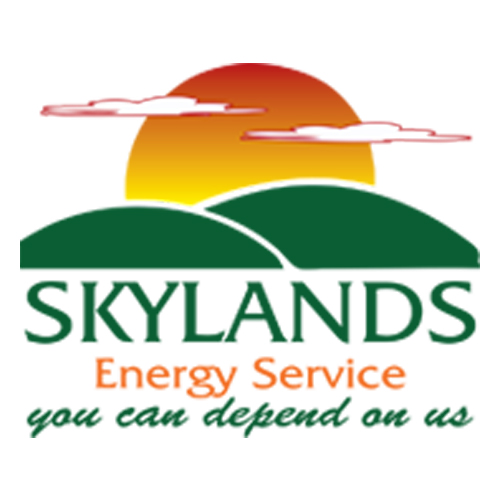 Skylands Energy Service is your premier choice for top-quality heating and cooling services throughout Central New Jersey. Count on us for exceptional HVAC tune-ups, repairs, installations, replacements, and more. Our technicians possess the expertise and experience needed to deliver reliable service.
At Skylands Energy Service, we prioritize affordability without compromising on quality. Our competitive pricing ensures you receive the best value for your heating and cooling needs. Our maintenance services are designed to enhance comfort, improve energy efficiency, and reduce HVAC costs. If you require an HVAC repair or replacement, we will work within your budget to recommend the best system for your home. Our work is backed by a guarantee to ensure your complete satisfaction.
To schedule a maintenance or service appointment, contact Skylands Energy Service today. We even offer free, in-home estimates for your convenience. Experience our superior heating and cooling services.
Contact us now at (908) 707-1776 to find out more! Click the link to view our service area.