Air conditioner installation requirements include ample space around the unit for optimum airflow. With the right clearance, your air conditioning unit can work properly without overheating and can last longer. This is the reason why industry standards exist that cover minimum clearance requirements for all air conditioner installations.
As homeowners, you also need to know the basics about the proper maintenance of your air conditioning unit and its surroundings. Your unit may be installed in a good location, but changes over time, such as garden debris or vegetation piling up around it, can affect your cooling system's performance. So, how much space required for AC outdoor unit? Read on to know more about air conditoner clearance and how you can ensure the proper amount of airflow and space for your unit.
Air Conditioner Installation Clearance: Why Is This Important?
The main reason why the right amount of clearance is crucial for your air conditioner is that HVAC systems need unimpeded airflow around the outdoor unit. This only happens if the unit has the right amount of clearance from surrounding walls or other obstructions. Without proper clearance, your air conditioner unit can show signs of:
1. Reduced Air Conditioner Efficiency
If your air conditioner is working under temperatures hotter than normal, it will compensate by working harder to keep things cool. However, this naturally leads to higher power consumption and higher utility bills.
2. Reduced Cooling Ability Of Your Air Conditioning Unit
You may notice that your home is no longer getting as cool as it used to be even if you're using the same AC settings. You may have noticed that you need to crank the cooling levels up just to get the same amount of comfort. This can lead to overwork and increased power bills. In addition, it can lead to a premature air conditioner replacement.
3. Overheating Cooling System Components
If your outdoor unit is blocked, hot air is trapped inside, causing the components to overheat. Your air conditioning unit can break down and require costly repairs and replacements. Furthermore, your home will feel hot and humid.
How Much Clearance Does Your Outdoor AC Unit Need?
Your outdoor air conditioning unit needs ample clearance because it does the work of pushing warm indoor air to the outside. To do this the right way, air should flow freely around the cooling coils. The general rule is to provide at least one foot of space on all sides of the unit, or more if you have the space. Check your owner's manual or your HVAC contractor for specific clearance instructions since your unit may require more space.
Clearance means unobstructed space around your unit. This means that the immediate environment should be free and clear of any obstructions. These include:
1. Construction Obstructions
Construction elements around your house like walls and fences can obstruct the proper airflow around your outdoor unit. Avoid installing your unit within these areas because you are risking poor ventilation around your outdoor unit. Your compressor may suffer damage due to prolonged airflow blockage. If you must install your outdoor unit near these areas allow space of at least 2 feet from the nearest wall.
2. Mechanical Obstructions
In many houses, there's a specific area of the house where heating vents and kitchen exhaust pipes, clothes dryers, and other obstructions are located. These are not the best areas to install an outdoor air conditioning unit especially if these areas are also where your oil tank fill valves and gas vents are located. Ideally, choose a location far from these obstructions, or allow for a distance of 4 feet from the nearest obstruction.
3. Landscaping Obstructions
A common homeowner mistake is planting bushes and shrubs around the outdoor unit so that they don't clash with the outdoor design of the house. This can be problematic since these shrubs can block airflow around the outdoor unit, causing poor HVAC efficiency, overwork, overheating, and component damage. If you have plants around your HVAC unit, make sure they are placed at least 2 feet from the unit. Regularly trim the hedges to ensure that they do not encroach around the unit over time.
Overhead Clearance For Your Outdoor AC Unit
It is important to provide ample overhead clearance for your air-conditioning unit as well, especially if your unit also comes with an air exhaust vent located topside. Make sure no debris or any obstruction is blocking air flow through the top vents if there are overhanging tree branches overhead. You want to avoid obstructions because if air cannot freely flow out, it goes back into the unit causing it to overheat. Common causes of debris include leaves, fallen branches, twigs, decorative covers, and low roof overhangs. Wooden decks can be a problem if the outdoor cooling unit is installed under the deck. Ensure that you have a top clearance of 8 feet for proper airflow.
Clearance Between Two Outdoor Units
If you have two or more outdoor units installed in the same place, spacing them out with the right clearance becomes even more important. If there is not enough clearance, the units may be too close that they impede each other's air intake. One unit can overheat if the other unit is sucking out all the air. The general rule for two units in one area is to space them 4 feet apart for ample air circulation.
Clearance Requirements For Outdoor Heat Pumps
If you have an outdoor heat pump, you need to provide ample clearance for the pump unit as well. Ensure that there's no landscaping debris covering the unit. In the winter, conduct regular inspections to remove snow and ice and ensure that the coils remain uncovered by snow. Regular inspections during winter are necessary because snow can get inside the unit. Cleanup can be tricky, so it is better to have professional HVAC technicians do winter maintenance for you.
Site Inspection Before Air Conditioner Installation
The first step in any HVAC installation is site inspection. Your HVAC team will inspect your home for the ideal spot for your unit, which is preferably an area that is free from any of the obstructions mentioned above. Your HVAC team can identify the possible challenges to proper HVAC performance based on the layout of your home. From there they can identify which areas are suitable and what installation modifications are required to ensure optimum performance of your unit.
It's a good idea to be on-site when these inspections are done. Taking an active role during the installation process can help you perform basic maintenance duties yourself. Ask your HVAC contractor about clearance requirements and other information you need to know. This information can help you avoid costly errors and performance issues down the road.
Conclusion
Optimum HVAC performance depends on adequate space clearance for your HVAC system, including your outdoor AC units. Work with professional HVAC technicians on installation, maintenance, and repairs to avoid costly errors down the road. Professional HVAC teams can determine ideal installation locations and ensure that your unit is properly installed for reliable air conditioner performance all summer long.
Call Skylands Energy Service For All Of Your HVAC Requirements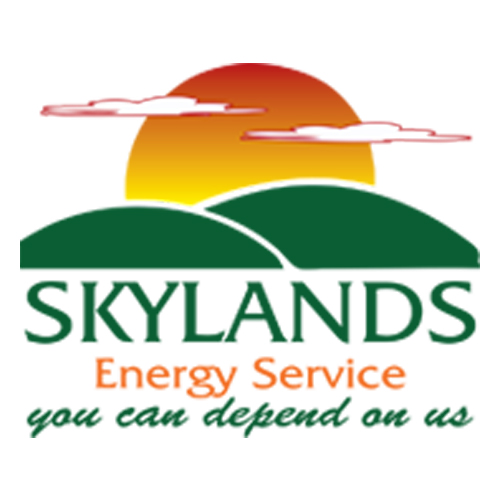 Skylands Energy Service offers professional heating and cooling services throughout Central New Jersey. We have professional, certified technicians on our team, available and ready to provide quality HVAC installations, repairs, replacements, maintenance, and more all year round.
Enjoy professional services at competitive costs, along with expert assistance on how you can best take care of your HVAC system at home. Our work is backed by professional guarantees to ensure customer satisfaction. We also offer free in-home estimates and on-site inspections so you can get professional services that won't stretch your budget.
Get in touch with Skylands Energy Service to schedule your inspection, installation, or maintenance appointment today.
Contact us now at (908) 707-1776 to find out more!