Homeowners want to keep their homes comfortable during the cold season. The ideal way to do this is to determine the best temperature for heater in winter. Many factors need to be considered before deciding on a thermostat setting if you want to achieve the best results. Finding the best temperature setting that will make your household feel comfortable is crucial. However, it's just as essential to find a setting that will ensure your heating system operates efficiently. After all, no one wants to pay an excessive amount for comfort.
How To Determine The Best Temperature For Heater In Winter
Here are several factors that can assist you in finding the ideal temperature setting for your home during the winter:
Home Heating Costs
The amount of money you pay for your heating every month should be kept in mind before cranking up your thermostat. This is the best way to stay within your budget and not worry about expenses.
It may be best to keep the temperature at about 65 degrees Fahrenheit if your budget is low. This way, you will have reduced energy costs each month. If there are elderly people in your home who are always cold, you can choose a warmer temperature, as high as 75 degrees.
Keep in mind that you should also dress in accordance with the weather. Wear a sweater or drink something warm instead of increasing the heat. You should also invest in a programmable thermostat. This device lets you turn the temperature down when you leave and set it to go up before you arrive. After all, there's no point in heating your home when no one's there.
Be proactive in sealing drafty doors and windows as well. This allows you to keep the hot air inside and the cold air out.
The Number Of Home Occupants
The number of people in your home who need warmth should be considered. You want your home to be comfortable for all occupants.
This can be an issue, and family members may complain if they want a lower or higher thermostat setting. Ensuring your family is happy and safe as much as possible is the best way you can have the best time together and get the most out of each day. In general, the ideal temperature is 68 degrees Fahrenheit, as it offers a balance between comfort and energy efficiency.
Heating System Age
You should learn about your heating system's condition before expecting a lot from it. For example, your heater may be over two decades old, so it may be difficult to get it to operate as well as before.
Age is one of the factors that'll significantly affect how well your unit can keep your home warm. You may be willing to spend more to keep your home comfortable, but you should remember that it'll cost you more down the line. You should replace a home heating system that has operated well beyond its life expectancy. Installing a new system will make sure you have a comfortable and energy-efficient home.
You should also ensure that your unit receives annual maintenance for the best results. Here are several tasks a professional will do during the maintenance process:
Check the filter and clean or replace it as needed.
Clean the indoor coil and the outdoor ring.
Conduct an overall visual inspection.
Examine the unit for any issues and repair them.
Adjust for PEAK efficiency.
Lubricate all belts.
How Many Stories Are In The Home?
It may be more challenging to keep your home warm during the cold season if it has more than one story. It usually means that the lower floors are colder than the top ones.
Having two thermostats installed in your home makes it easier to set the temperature on these thermostats to achieve your heating requirements. On the other hand, having only one thermostat can make it more challenging.
Remember that you have to pay more the higher the temperature is. If you aren't upstairs a lot, keeping the temperature upstairs at a lower setting may be beneficial.
Programmable Thermostat
Your daily activities have a large role in how warm your home should be. For example, you may be out all day and are never at home aside from the weekends. If this is the case, strongly consider lowering the temperature with the help of a programmable thermostat to save money on energy costs while you are away from home. This way, you avoid overpaying on your home's heating expenses. Moreover, you can lower the temperature when you are about to sleep because thick blankets should be able to keep you warm adequately. However, keep in mind that you should never lower the temperature settings to more than 6 to 8 degrees at a time.
Home Heating Efficiency Tips
No individual wants to spend an arm and a leg on their heating bills. Fortunately, you can conduct some easy energy-saving steps to help you, such as:
Seal the doors and windows with caulking.
Have your heating system maintained yearly.
Replace the HVAC filters monthly or as needed, depending on your home's unique situation.
Install a programmable thermostat.
You should also ensure that you do other tips to increase your comfort without raising the thermostat temperature, including dressing warmly, drinking warm drinks, and exercising.
Conclusion
Homeowners can enjoy the winter season without much worry or inconvenience. It is always welcome to keep your home warm without spending too much. This article helps you to stay safe and enjoy a home in a temperature that will make you love winter.
Call Skylands Energy Service For All Of Your HVAC Requirements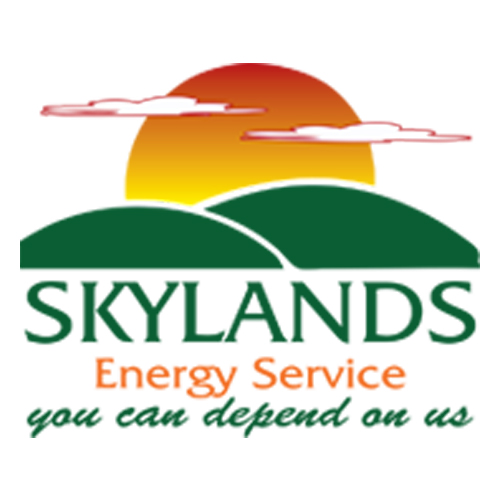 For top-notch heating and cooling services in central New Jersey, call Skylands Energy Service. We hire the best professionally certified technicians who can provide superior HVAC maintenance, installations, repairs, and replacements. All our techs are experienced, skilled, and knowledgeable in servicing any HVAC system promptly and correctly.
Looking for the most affordable HVAC service rates in the area? Look no further than Skylands Energy Service. Our tune-up services can assist in improving the comfort, indoor air quality, and energy efficiency of your home while lowering your heating costs. If your HVAC system needs repair or replacement, we can recommend the most suitable system for your home within your budget. As always, your satisfaction is our priority, so we back all our work with a guarantee. Schedule a service appointment and give Skylands Energy Service a call today. We offer free, in-home estimates.
Contact us now at (908) 707-1776 to find out more! Click the link to view our service area.