Many homes depend on a standby generator at times, even if they are connected to the grid. It is unpredictable when you will need it, so it is always better to have one on your property. The generator can provide emergency power to your appliances, lights, security system, and more when there are blackouts. However, the whole-house generator shouldn't just be left in a corner in your home. It needs regular checks and standby generator maintenance to keep it in excellent condition. If not, it may not work as expected during emergencies. This article discusses all you need to know about conducting proper backup generator upkeep.
Generator Preventive Maintenance Schedule
It is crucial that homeowners learn how to do basic power generator maintenance so they can perform weekly and monthly tasks. Being diligent will help prolong the generator's lifespan and improve its reliability when you need it the most.
Advanced maintenance work should be spearheaded by capable technicians. Schedule a professional generator inspection at least twice a year.
In general, some of the tasks that are involved in generator preventative maintenance are listed below:
Weekly Generator Maintenance Tasks
Set the generator on AUTO mode. Let it run so you can check for errors.
Make sure you have the correct fuel. Carefully check around the unit to see if there are leaks.
The circuit breaker should be kept closed and secure.
Monthly Generator Maintenance Tasks
Get rid of any trash and debris around the generator.
Ensure no animals made nests inside the unit.
The oil level should be kept nearly full for optimal performance.
Check the overflow tank's refrigerant level.
Make sure that you have a working and corrosion-free battery.
Look for terminal corrosion and loose wires.
Examine the gas pipes for any damage.
Biannual Whole-House Generator Tasks
A licensed service technician needs to conduct a full battery diagnostic.
A professional should examine the coolant heater, enclosure, induction pipes, drive belts, and exhaust.
Inspect the fuel system, lubrication, air conditioner wiring, coolant lines, and electrical system.
Annual Standby Generator Tasks
Change the generator oil, fuel filter, oil filter, air filter, and spark plugs.
Check for moisture, direct heat, or dirt in the alternator.
Inspect the transfer switch and perform load bank testing.
If necessary, clean the crankcase breather and flush the cooling unit.
The fuel in diesel generators should be tested and reconditioned. Get rid of the water in the tank as well.
Additional Tips For Standby Generator Maintenance
Here are several tips regarding the maintenance of standby generators:
Consider The Environment
The list included in standby generator maintenance is lengthy. It varies in frequency and difficulty. Several factors need to be considered before beginning any of them as they can impact the generator's condition.
Start with the environment where the unit is located. Is it in a location where humidity and temperature control are available? Also, is it placed outside where it is unprotected from various elements? Is it sufficiently shielded from rain, sun, and debris? What is the climate in your state? Is it cold, wet, and windy, or hot, dry, and dusty? Maintenance becomes more crucial the harsher the environment your generator is in.
Evaluate The Workload Of The Whole-House Generator
The number of times you used the generator in the past year and how long the blackouts were should be considered as well. Some places do not have power interruptions as much, while other areas expect them to happen at certain times of the year. Outages can last from several minutes to several days, depending on the cause. A generator that is used frequently will wear out more quickly. Therefore, it needs more attention than a unit that's rarely used.
Think About The Weather
The weather greatly affects a generator. Some regions are more likely to have storms with cold winds that can topple telephone poles and other facilities. Trees can also fall, and their branches can bring down the electrical wires nearby. Be aware of the months these situations are likely to crop up. Book professional maintenance visits before the storm season arrive so that you don't have to worry about them. This should also be done by people who live in the north, where winter can be harsh and unpredictable. Make sure to do all essential maintenance tasks at least a month before the harsh weather occurs.
Check Generator History
If you recently purchased a house fitted with a standby generator, it is best that you learn about the unit's history. Discuss this with the previous owner if possible. Ask them about the generator's age, condition, and other essential details. Inquire about any maintenance papers from the technician who worked on the unit. You should also ask when was the most recent time it was professionally checked. It is fortunate if the generator is fully operational and regularly maintained. If it isn't, call your local, trusted technician to check it.
Get Help for Advanced Power Generator Maintenance
As mentioned above, homeowners can do many maintenance tasks, but others should be left in the hands of professionals. Advanced tasks are complex and can take a lot of time to do. They need to be conducted by experts who have the training and experience. A backup generator professional can spot any issues immediately when ordinary people might not even notice any problem. They will do deep checks and diagnostic tests. Also, they perform technical tasks and use specialized tools to finish the job faster. Experts may also bring common spare parts so required replacements are done quickly. They will also clean all components. This way, the generator runs like new when they are done.
Call Professionals for Other Concerns
Technicians can help ensure that your generator operates safely so you and your family can use it with confidence. Problems can occur without warning, so call an expert as soon as you notice something is wrong with your generator. You may also consult an expert when your generator's efficiency plummets. They will find the reason behind these issues and make improvements. You can also arrange for a long-term tune-up agreement to be guaranteed regular visits and considerable savings.
Conclusion
Today, many homes rely highly on machines that require power to run. Homes are equipped with appliances for entertainment, chores, work, security, and comfort. A power outage will stop all these appliances from working unless a backup plan is in place. Homeowners with standby generators are prepared for such cases. However, keep in mind that you need to maintain these units and hire professionals to help you be ready in case of emergencies.
Interested In Reading Some Of Our Case Studies? Click The Button Below.
Call Skylands Energy Service For All Of Your Standby Generator Needs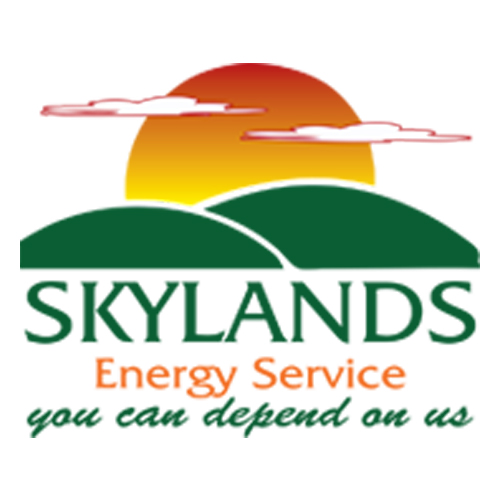 Skylands Energy Service is one of the leading generator installation service providers throughout central New Jersey. Aside from backup generator installation, we specialize in generator repair, maintenance, and replacements services. Our team is made up of the best service contractors who are highly trained in advanced methods of generator techniques. Do not hesitate to call or contact us online today to learn more about whole-house generator installation. Rest assured, industry experts will answer all your generator queries. We offer free, in-home estimates. Call Skylands Energy Service today!
Contact us now at (908) 707-1776 to find out more!