A lot of homeowners are unsure if their furnace should be repaired or replaced when something goes wrong. They are often torn between heating system replacement costs and the advantages to be gained from doing so. The US Department of Energy says that the typical furnace will outlive its usefulness and efficiency within 20 years. If that sounds like your heater, then it is likely time to have it upgraded. Although it is true that this can be expensive, you will gain a number of benefits. Keep reading to learn some benefits that come with a heating system replacement Raritan NJ.
When you replace your outdated heating system…
you will see that your energy costs decline and the comfort of your home increases. Also, there will be no need to worry about a gas furnace breakdown during the coldest part of winter.
At Skylands Energy Service, we offer affordable heating system replacements. Raritan NJ and surrounding area homeowners are not even aware of when it is time to replace their heater. Many are not aware of this fact until a much-needed heating system fails in the depths of winter. You can avoid such situations by understanding the clear signals your heater is demonstrating.
Is It Time To Replace Your Heating System?
The purpose of this article is to discuss the telltale signs to look for.
Frequent Heating System Repairs
One good indicator that it is time to replace your heater is frequent repairs. Honestly, if you spend 50% of what it costs to replace your heating system, you should consider a replacement. If you do decide to repair your unit, make certain to hire a reputable HVAC company for the job.
It is not unusual for some homeowners to repeatedly have their heater repaired without even considering furnace replacement. They may have already spent more that the costs of upgrading the equipment, and that makes no sense. When the frequent cost for repairs comes anywhere close to the expense of replacing your heating system, maybe you should start shopping around for a new one. In fact, a truly reliable HVAC company should recommend an upgrade anyhow if you call them out for repairs frequently.
Enormous Heating Costs
If you are questioning whether or not your 20-year-old furnace is efficient, remember that heaters do lose much of their efficiency as they age. The DOE has actually determined that the energy efficiency (annual energy utilization efficiency) of the typical heater drops to about 78% when it reaches 20 years of use. This is true even when it is maintained properly. The AFUE is a system of measuring heating unit efficiency. For example,  a furnace with an 80% AFUE wastes 20% of the energy it uses to heat your home. Also, it uses 80% of the energy to heat your home. Therefore, the higher the AFUE rating, the more efficient a heater is.
It is important to note that as the AFUE of your furnace drops, your heating costs go up.
For you to keep your heating costs as low as possible and increase its stability, have a professional HVAC contractor replace it with a new one when it gets old and inefficient. This will increase its AFUE to between 93% and 97%. Until it is time to replace your furnace, be sure that you schedule annual tune-ups to optimize its energy efficiency and performance.
Old Heater Age
A study conducted by the Bank of America and the NAHB (National Association of Home Builders) shows that the average heating system lasts from 15 to 20 years. It pointed out that baseboards used for hot water radiators last from 13 to 21 years.
You can determine the age or your heater in a variety of ways. Some installation technicians write the date it was installed right on the unit. It is even possible to contact the manufacturer with the serial and model number of the unit for a specific date of manufacture and when it was registered.
Yellow Burner Flame
Gas furnaces that are properly functioning will have a blue flame with hints of yellow at the tips and inner core. However, heaters that are inefficient produce flames that are mostly yellow. With systems like these, high levels of carbon monoxide are being emitted. The big problem here is that it can cause your family to suffer from carbon monoxide poisoning. This is why you should immediately call a professional HVAC company when you notice the flame has changed from blue to yellow. They will inspect the unit and recommend further action.
Here are other signs of carbon monoxide.
Water leakage
Pipe corrosion
Soot formation around the heater
Excess amounts of condensation form on cold spots
It is always best to install carbon monoxide detectors to monitor for high levels throughout your home. The most important areas are within 10 feet of every bedroom. You should also ensure that your furnace is operating properly by having it serviced by a licensed HVAC technician annually.
Uneven Temperatures
An issue is occurring with your heating system when you have to continually adjust the thermostat to help maintain indoor comfort levels. This is not unusual for units that have surpassed 20 years of use. If you are experiencing this, it is likely time to consider upgrading your heating system. Of course, frequent thermostat changes can indicate the fault is with the thermostat itself. However, this could still mean that the heater has outlived its efficient lifespan.
Call Skylands Energy Service For All Of Your HVAC Requirements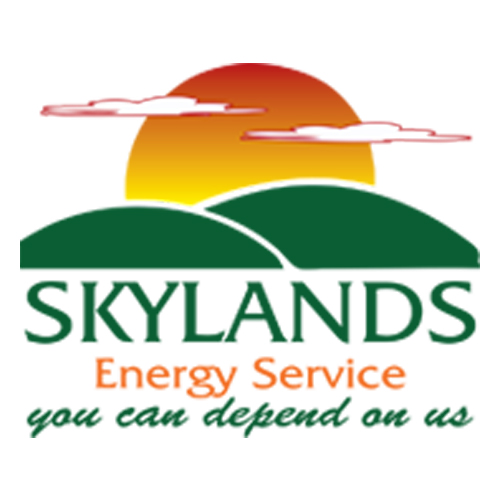 Skylands Energy Service offers high-quality heating and cooling services in central New Jersey. We have professionally certified HVAC technicians to perform HVAC maintenance, replacements, installations, and repairs. All our knowledgeable and experienced techs can service your HVAC system correctly at all times.
If you are looking for the most competitive HVAC service prices in the area, don't hesitate to call us. Our tune-up services can help you increase your home's comfort and energy efficiency while lowering your heating and cooling bills. We can provide you with the best solutions if you need to replace or repair your HVAC system while staying within your budget. All of our work is guaranteed because your satisfaction is important to us. Schedule your next service appointment with Skylands Energy Service today and receive a free, in-home estimate. Click the link to view our service area.
Contact us now at (908) 707-1776 to find out more!
Some of the areas we service include Bridgewater, Flagtown, Raritan, and Somerville, and these zip codes: 08807, 08821, 08869, 08876 as well as all surrounding areas in Somerset County, New Jersey.
Skylands Energy partners with reputable brands like Thermo Pride, Heil, and Mitsubishi. These brands are some of the highest-rated HVAC equipment in the industry. By being an authorized dealer for high-quality brands like these, you know that, by hiring us, you are working with some of the best heating and cooling contractors available. To learn more about Thermo Pride, click here. To learn more about Heil, click here. Learn more about our Mitsubishi product line by clicking here.
Contact us now at (908) 707-1776 to find out more!