Buying a house can be intimidating. It can be exciting to look for a new place, but you also want to ensure that the property you buy is in decent condition so you can move into it without many many problems. One aspect to consider is buying a house with an old HVAC.
5 Things To Check On The HVAC System When Buying A New Home
The following are what you need to check about the HVAC system when purchasing a new home:
#1 The HVAC Equipment
Inspect the heating and cooling system during the house walkthrough. Search for signs of dents, rust, cracks, and water stains. Try switching both the air conditioner and furnace and listen for any strange noises like hissing or clanging.
Check how old the units are as well. Most HVAC systems have a 15-year lifespan, while some can last for over 20 years with proper maintenance. Ask for any proof of maintenance for their heating and cooling systems. If the unit is 15 years old or more, consider how the replacement cost will fit your budget. You can ask for a professional assessment from the technicians at Skylands Energy Service as well.
#2 Insulation
You must know how much insulation the house has and when it was installed. If there is inadequate insulation, the house becomes inefficient, which will translate to higher energy costs. Insulation installed several years ago has probably settled, so you need additional insulation. If the real estate agent doesn't know this information, ask them to inquire about it to the seller.
Assess the comfort level around the home as well. Do you feel drafts as you walk past doors or windows? Are there rooms that feel hotter or colder than other areas? Does the air feel musty or stale?
#3 The HVAC Ductwork
The ductwork, like your HVAC unit, won't last forever. Therefore, check the ducts where you can. Look for spaces in the ductwork runs if you can get to the attic or a crawlspace. Inspect every vent to ensure that the duct is firmly connected.
Take a look at the ducts' interior for any dust accumulation or signs of mold. Dust can be removed, but its buildup means it has been neglected. However, mold indicates excess moisture in the duct, which can lead to potential failure.
#4 The Refrigerant
Check what kind of refrigerant the HVAC system uses. If it is an older system, it might still be using R-22 as it was commonly used for many years. However, the Environmental Protection Agency banned its use on new HVAC systems. Existing systems still using R-22 can get replacement refrigerants. The issue is it is more difficult to find and costlier to buy. After all, it was banned entirely in 2020. Therefore, it is best to retrofit your existing system with a new refrigerant or completely replace your system with a new one.
#5 The Cost Of Replacement & Ongoing Energy Costs
Assess if you have the cash reserves in case you suddenly need to replace the heating and cooling system after buying a house. Remember that purchasing a home with an old system means you are at risk of this situation.
Consider how much it costs for the system to run as well. The homeowner should have no problem showing you their energy bills for at least the last two years. If they have abnormally high energy costs, it's often because they have a poorly-maintained heating and cooling unit, or it's close to breaking down.
All these tips help in the decision-making process of whether the HVAC system in the house should hold you back from buying it. You should also consider getting an HVAC company to professionally assess the system during the home buying process. If you want to book an appointment, call Skylands Energy Service today.
Additional Factors To Consider
Listed here are some additional items to check throughout the house that are linked to its HVAC system:
Room to Room
Pay attention to the moisture level and temperature as you move from one room to another. Do you feel any drastic changes in certain areas or rooms? Uneven temperatures in homes are commonly caused by wrong-sized air conditioners or furnaces, poor insulation, leaky or blocked ducts, blocked vents, or an aging system.
HVAC Vent Flow
Take note of the locations for both intake and outflow vents. Check if constant airflow is coming through these vents or if the force of air changes from room to room or vent to vent. Low airflow through some or all vents can be because of several reasons. The most common ones are dirty or clogged air filters, blocked or dirty ducts, air duct leakages, too restrictive HVAC filters for the unit, too small vents, or too large ductworks.
HVAC Zoning
Does the home have multiple heating and cooling zones? If it doesn't, check to see if the current system is capable of zoning should you want to have this set up in the future. Ask your realtor about this so they can find out for you.
Age Of Heating & Cooling Units
Find out how old the make and model of the installed heating and cooling system is and when it was installed. Research the specific model to know how long these systems usually last. Sometimes, it might seem like you have an old HVAC system when it still has a few years. Air conditioners typically have a 15-year lifespan, while furnaces should be replaced at 15 to 20 years old.
History of Heating & Air Conditioning Maintenance
Request for as much maintenance and repair history as possible from the current homeowner. These records will help you determine the maintenance interval and how well the HVAC unit was maintained. Older systems that weren't maintained regularly mean that they are likely to break down and usually need replacing earlier compared to well-maintained systems.
HVAC Warranties & Service Plans
Determine if the HVAC system has any active warranties or service plans. More importantly, find out if these can be transferred to you or if you can use them as long as they are in place. The current homeowner should have this essential information. You can also ask the current homeowner to give you a one-year home warranty to cover the HVAC system and other appliances in case of failure.
Heating & Cooling Equipment Manuals
Collect all the manuals of your HVAC machinery equipment. If the physical manuals are unavailable, get serial or model numbers as you can acquire a digital copy of most manuals. Manuals may be insightful in case of an emergency.
Thermostats & Detectors
Inspection includes checking the thermostats and carbon monoxide/smoke detectors. However, it is still recommended that you know how old they are, their model, and their capabilities. Decide when you want to replace them now or when their service life is expected to end.
Physical HVAC Unit Inspection
Pay attention to rust, noises, or dust. The slightest noise or the smallest dust can point to a developing heating and cooling system problem. Call an HVAC professional to conduct a full unit inspection if you seriously want to purchase the house.
Conclusion
Consider if the existing system is worth keeping or needs to be done away with. Do you need to replace it and install a brand new one? This isn't a small cost, so it's something you should try negotiating into the price of the house or set aside a portion of your budget for the system replacement.
Call Skylands Energy Service For All Of Your HVAC Requirements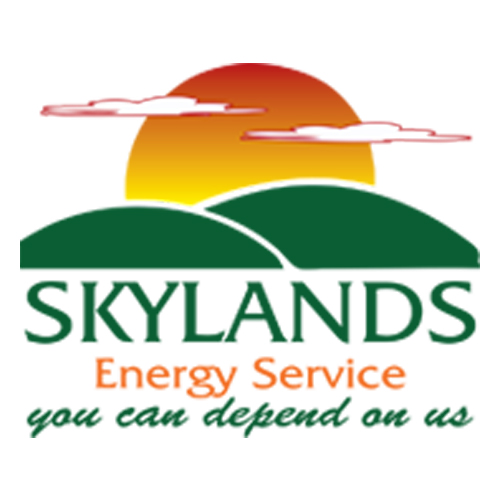 When you need top-notch heating and cooling services in central New Jersey, don't hesitate to call Skylands Energy Service. Our company hires only the best professionally certified technicians who can provide you with superior HVAC installations, replacements, repairs, and tune-ups. Each of our techs is skilled, knowledgeable, and experienced in servicing your HVAC system correctly.
Skylands Energy Service offers the most competitive HVAC service prices in the area. Our maintenance services help enhance your home's comfort, indoor air quality, and energy efficiency while reducing your energy bills. We can recommend the most suitable HVAC repair or replacement solutions that best fit your needs and budget. Rest assured, all our work is guaranteed. To schedule a service appointment, give Skylands Energy Service a call today. We offer free, in-home estimates.
Contact us now at (908) 707-1776 to find out more!