A residential boiler helps ensure you have a warm and safe home during the coldest months of the year. However, your trusty boiler may start exhibiting symptoms when something is wrong with it. If your boiler is considered old – should you call for repairs or a replacement? Read on to know your options.
Common Residential Boiler Problems You May Encounter
Here are several common problems you may encounter with residential boilers:
Boiler Switches Off On Its Own: Several reasons can cause your boiler to turn off on its own. It can be caused by low water pressure, a malfunctioning thermostat, a faulty pump or a frozen condensate pipe.
Pilot Light Goes Out: A faulty thermocouple or damaged seals can cause the pilot light to switch off constantly. Do not try conducting a DIY repair on your pilot light. Call a trained HVAC technician to help you fix it immediately instead.
Leaking Boiler: Loose connections or damaged parts may result in a leak in your boiler. Call a licensed HVAC contractor to repair your boiler to be on the safe side.
Low Boiler Pressure: Boilers operating on a pressurized system may begin losing pressure when it has a water leak or problems with the expansion vessel. Calling your trusted HVAC company for residential boiler repairs is safer than attempting to fix it using the instruction manual.
When To Replace Your Residential Boiler
Here is what you need to know regarding repairing versus replacing your boiler:
Boiler Age: Your boiler works harder for home heating as it ages. Boilers have an average lifespan of 15 years. A boiler will show signs of wear when it is a few years away from its 15th year of service.
Low Boiler Efficiency: Aside from age, a boiler becomes less efficient because of neglect and damage. A low-efficiency unit works twice as hard to generate the heat that can sufficiently keep your home warm and comfortable. Therefore, you will have higher energy bills than when you have a high-efficiency unit.
Hot/Cold Patches: Warm and cold patches in the radiator are often caused by sludge build-up or trapped air. This causes uneven heat distribution.
Unusual Boiler Noises: A residential boiler system shouldn't make noises such as gurgling, banging, or whistling. Call a residential boiler company to diagnose the problem if your boiler is typically noisy.
Frequent Boiler Repairs: It is time to replace your old unit if the cost of repairing your boiler is almost the same or higher than the cost of a replacement system. Moreover, start looking for a replacement if you frequently need your boiler repaired. Investing in a new unit is wiser than dumping your hard-earned money on a boiler at the end of its lifespan.
Features & Benefits Of Replacing Your Residential Boiler
Consider the many benefits of installing a new boiler when deciding if you need to get your boiler repaired or replaced.
Increased Comfort: A new boiler can ensure you have a warm and comfortable home when you need it. This provides you with the peace of mind knowing your new boiler will work during the coldest months of the year.
Reduced Energy Costs: A highly-efficient boiler doesn't use as much energy as an older unit. It also optimizes fuel use so it can keep your home warm at a reduced cost.
Low Operational Costs: A new boiler's components can operate well for many years, so you don't have to pay for boiler checks and repairs frequently.
Warranty: New equipment comes with a warranty, covering parts and repair. This way, you receive excellent service when needed.
Factors To Consider Before Buying A New Boiler
Here are several considerations homeowners should have before purchasing a new boiler:
Boiler Size: A residential boiler that is too big consumes more fuel. On the other hand, a boiler that's too small won't work efficiently. You must find the right size, which is gauged based on factors like air filtration, insulation values, orientations, and wall thickness.
Heating System Energy Efficiency: A reputable HVAC installation company will gladly assist you in finding the best high-efficiency system for your home. Boilers with high-efficiency ratings will consume less fuel while still providing exceptional performance.
Fuel Type: Invest in a boiler that utilizes the same fuel type if you use natural gas or oil.
Boiler Brand: Some brands are known for their units' performance. They may also provide your area with better services.
HVAC Warranty: The manufacturer usually offers a warranty period of up to 10 years and coverage of replacing parts to a limited degree.
What Is the Difference Between High-Efficiency Vs. Standard-Efficiency Boilers?
Boiler efficiency (AFUE) is how much heat the unit generates per its fuel consumption and how much fuel evaporates as gas. A boiler with high efficiency is created to cool flue gasses so that the steam it generates will condense into liquid again. This allows the boiler to retain and produce more heat.
On the other hand, a boiler with standard efficiency can have as much as 20% heat loss. This means that the unit tends to consume more energy for home heating.
High-efficiency boilers may have a higher upfront cost, but they pay for themselves as time passes through lower energy costs. Therefore, they are worthy investments.
Call Skylands Energy Service For All Of Your HVAC Requirements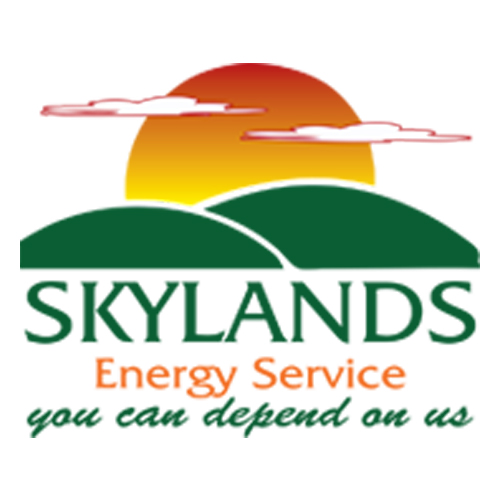 The right boiler type will have enough efficiency to ensure that your home enjoys comfort and savings. Consider all options carefully so you can make informed decisions about an essential system for your home.
If you are looking for the area's leading expert for heating and cooling services, look no further than Skylands Energy Service. Our professionally certified technicians have years of experience and extensive training to promptly resolve your home comfort problems. Rest assured, we offer the most affordable rates in the area. We guarantee all the work we do because your satisfaction is our priority. Be sure to call Skylands Energy Service today to book a free, in-home estimate.
Contact us now at (908) 707-1776 to find out more!