A recently published New York Times article stated that around 90% of the households in America are equipped with some kind of HVAC system for air conditioning. Utilizing your windows and doors may be acceptable when there is mild weather. However, heating and cooling systems are highly useful when there are extreme temperatures outside your home during the summer and winter. HVAC systems condition the indoor air's humidity and temperature, so you and your properties are protected from any adverse effects extremely hot or cold weather may bring. Therefore, you must invest in a good HVAC system and a reliable HVAC contractor to install the system. This article includes a discussion on what you should expect during your HVAC installation near me.
What Can I Expect During My HVAC Installation?
Installing a first-rate HVAC system requires a qualified HVAC contractor. A professional will help you select the best HVAC system for your needs while also providing quality services. Therefore, here is a list of what to expect when you are having your HVAC installed:
HVAC Installation Guarantees
In most cases, HVAC contractors of good repute offer certain guarantees. For example, the HVAC system should be working as it should with less energy consumption. Moreover, the contractor should train you on how to operate your HVAC system.
HVAC Contractor's Professionalism
Look forward to getting excellent services and professionalism when you call an HVAC contractor for system installation. More specifically, the contractor should wear the proper protective equipment and have the needed tools to ensure the installation goes smoothly. In addition, they should remove debris and clean dirty surfaces caused by the HVAC installation. They will ensure that the site is clean after the installation process.
HVAC Install Permits & Warranties
According to ACHR News Network, you may need an HVAC installation permit for your home, depending on your state of residence. With this in mind, ensure that the HVAC contractor has a valid permit before beginning the installation to prevent problems with authorities. Register any HVAC system-related warranties before installation as well.
Timing Of An HVAC Installation
The HVAC system installation should take several hours to three days for an HVAC contractor to finish, depending on how complex it is. Your HVAC contractor should provide you with a time estimate of the estimation, including a list of tasks they will do. The contractor should come and leave on time, arriving at 8 or 9 am and leaving by 6 pm. Keep in mind that when the installation crew has the right equipment on time, it will take them less time to install the HVAC unit.
HVAC System Payments & Rebates
Most HVAC technicians will ask for a downpayment before the installation, with the total balance given upon completion. Some HVAC techs don't mind getting paid the total amount when the project is finished. Ensure that you discuss payment terms with your HVAC contractor before the installation begins. Depending on your financing choice and your state's building codes, you may also avail of various rebates and incentives on the HVAC installation. That said, converse with your HVAC contractor regarding financial rebates to save on the expenses of your HVAC installation.
Finding The Right HVAC Contractor
Prevent disappointments by taking your time to find the right HVAC contractor. Keep in mind that the installation quality is as essential as the unit to be installed. You can achieve this through compiling the names of the licensed, skilled, reputable, and insured HVAC contractors in your area. Schedule a meeting with each of them so they can separately check the project and provide you with estimates. They should also explain the tasks they will do to install the unit. Doing this allows you to gauge and compare the responses of each HVAC contractor, so you can choose the most reliable one. In addition, make sure to research the reviews they received. It is also important that you ensure they have a valid license and the correct insurance coverage.
Before The HVAC Replacement
The HVAC system's size you choose should depend on the expected efficiency and size of your home. Therefore, the HVAC contractor should check the installation site, measure it, conduct all the needed calculations, and recommend the most fitting size and kind of HVAC system. These are required in order to ensure you get the right HVAC system installed. Moreover, if only an HVAC system component needs to be replaced, consider replacing the whole system instead to ensure longevity and optimum efficiency.
Prepare For The Installation
Clearing the installation site will help simplify the installation process. Move your belongings to a safe area to protect them from any damage. You should also cover any heavy furniture and other objects that are hard to move. This will prevent them from getting dusty or damaged while your HVAC system is being installed. If you are in no position to prep the installation site, request that your HVAC contractor clear the area before they begin the installation.
Replacing The Old HVAC System
The HVAC installation crew will start the replacement by cutting the system's power supply off. This is done once they have a clear installation site. The next step is removing the refrigerant in the air conditioner and dismantling the system correctly. The last step is to remove the old HVAC unit and start installing the new one. The installation crew should inspect all system-related areas to ensure optimum performance of your new HVAC system. This includes checking the plumbing system for any old or broken pipes, replacing the ductwork, checking the appliances connected to the HVAC system, and inspecting the furnace.
Conclusion
This article includes the crucial details you should expect during HVAC installation. Finding a professional, skilled, and highly reputable HVAC contractor is the key to achieving a successful installation process. Remember that regular inspection is required to ensure your system works in tiptop shape for a long time.
Call Skylands Energy Service For All Your HVAC Requirements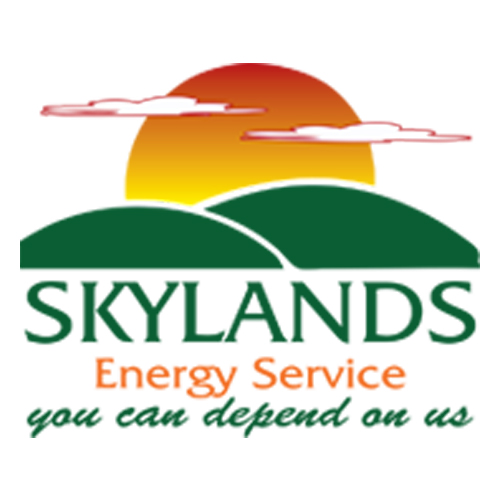 Skylands Energy Service offers high-quality HVAC services in central New Jersey. We have only the best professionally certified technicians on staff. Rest assured our friendly techs can conduct excellent heating and cooling services, including maintenance, repairs, installations, and replacements. All of our techs have the knowledge and experience to service your HVAC system accurately.
Our company guarantees to have the most affordable HVAC service rates in the locality. Our tune-up services can increase energy efficiency, comfort, and indoor air quality while reducing energy costs. We can recommend the best solution for your HVAC repair or replacement needs while staying within your budget. All of our work is backed with a guarantee to ensure your satisfaction. Book a service appointment by calling Skylands Energy Service today. We offer free, in-home estimates.
Contact us now at (908) 707-1776 to find out more!