Heating units are delicate and expensive machines made up of complex components. Hence, any boiler issues you might have should never be a DIY project. Doing so can only lead to various issues, including voiding your system's warranty. It can also put your home at risk if you do not have the needed knowledge to tinker with the equipment. Although it might seem like you are saving money when you conduct a DIY repair, you could actually end up spending more in the long run.
It is always recommended that you leave boiler repairs to the experts. The trick is to find the best one. This article will discuss the things you should look for in a boiler repair company.
Why Is Finding A Trustworthy Boiler Repair Company Essential?
The company's reputation should be your starting point. You can determine this by looking into what recent customers have to say about the business. Feedback and testimonies can be a great way to gain insight into how the company handle's its work.
Reading online reviews from real customers allows you to see both sides of every business. You can also seek your friends' and family's recommendations about the local boiler companies they have worked with.
National Vs. Local Boiler Repair Companies
Business growth can only mean they are doing something right. HVAC companies that have national branches most likely have trained technicians on board. However, any issue you might have with the company will have to go through corporate red tape and protocols. This can take a long time and turn out to be a big hassle for you.
In the meantime, small, local HVAC companies have many benefits that corporations cannot offer. Some of these pros include faster response times because of their closer location, personalized service, and local know-how. Local HVAC businesses value customer service because they know how quality service helps them.
Factors In Selecting The Right Boiler Service Company
Some of the factors you need to weigh in during your boiler repair company selection include:
Boiler Repair Company History: Look into the history of all your boiler company prospects. This includes how long they have been in operation and who have been essential in their growth and development.  How long they have been in the business is a sign of the company's management. It also shows how much customers patronize the business. A company that has been in business for decades is a good sign.
Manufacturer Partners: Companies typically partner with a manufacturer to provide better service to their equipment. It also means that the parts are readily available to them. If you favor a specific HVAC brand, it is best to find an HVAC company that has forged a partnership with this brand. This means that their techs have the special knowledge needed to service your unit.
Customer Service: A reputable boiler service company can provide you with the needed answers to all your queries. They should be able to fix anything that goes wrong even after they have repaired your unit. The website should also be precise when it comes to the rates and how to contact the company. Their customer representatives should also be attentive and helpful with all your
HVAC Concerns: It is a good sign when a company that is willing to go the extra mile regarding the initial consultations. Check the reviews and look into their customer service to find out more.
Record Of Safety: A faulty system can put you and your family at risk. Therefore, always seek professional assistance instead of untrained individuals. This way, the problem does not escalate further. Ensure that the business has the proper licenses and that all technicians are professionally certified and licensed. Check if the business is fully insured. Insurance will protect you should anything awry happens in the process.
In-Home Vs. Over-The-Phone Estimates: Companies typically give free estimates to their customers. However, be wary of those that provide them over the phone as it is often inaccurate. A technician will get a better understanding of the problem when they check the system in person. An in-home estimate allows them to gauge the exact situation so they can give you the right diagnosis and repair cost. Have them write down this estimate to be sure that they keep their word.
HVAC Repair Cost & Second Opinions: Contact several HVAC technicians and get an estimate. Do this before you select one. A repair can cost you up to thousands of dollars, depending on the problems your HVAC has. Getting a second opinion allows you to see all the repair options, including the diagnosis and solutions available. One HVAC tech might recommend replacing several parts, while another might tell you that only one malfunctioning component needs to be replaced.
Final Words
Boiler repair should only be done by a licensed and experienced heating technician from a reputable company. Make sure you select a boiler service company that provides high customer service and has excellent manufacturer partnerships. To ensure your safety, the company should have insurance coverage and a verified license. Remember to get quotes and second opinions from several companies. This way, you are sure that the service you are receiving is of high-quality at all times.
Call Skylands Energy Service For Your Home Heating Requirements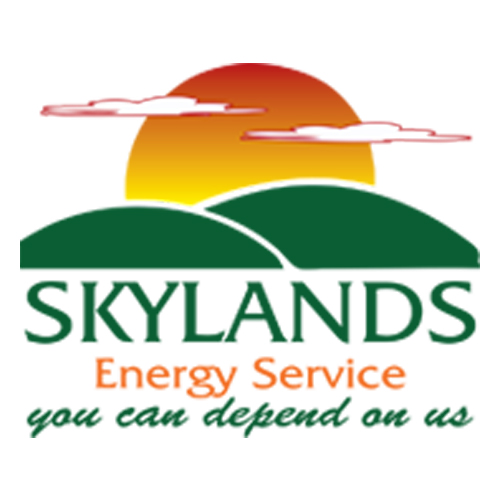 For superior heating and cooling services, make sure to call Skylands Energy Service. Rest assured that our professionally certified technicians can conduct top-quality repairs, maintenance, installations, and replacements. All our friendly techs are equipped with extensive knowledge and years of experience to ensure that all HVAC services are accomplished accurately and on time at all times.
Skylands Energy Service offers affordable HVAC service costs in the area. Do you need to replace your old heating system? No worries. Our company can recommend the best make and model to suit your home and budget. Your satisfaction is always our top priority. Schedule a service appointment with Skyland Energy Service today to receive a free, in-home estimate.
Contact us now at (908) 707-1776 to find out more!