One of your priorities during the cold months should be having a safe and warm home. Therefore, you need a fully operational and well-maintained heating system. These systems are generally built tough, but they are not invincible. A heating system generates heat through the burning of fuel. Like any other fuel-powered machine, a heating system produces carbon monoxide (CO). Take this into consideration, including the various risks associated with it. You need to ensure that you have a working carbon monoxide detector at home when you are using your heating appliances.
Carbon monoxide is a colorless, tasteless, and odorless gas. It can be toxic to humans and animals. Exposure to CO for a prolonged time can be fatal as well. The good news is that you can do a few things to ensure that this hazardous gas doesn't become a threat to you and your family.
What Is CO And When Is It A Threat?
The heating process generates CO. Since it doesn't have any smell or color, our senses cannot detect it. Therefore, it is necessary to have a carbon monoxide detector if your home uses natural gas, charcoal, wood, propane, or heating oil.
A venting system is usually installed in homes that have indoor fuel-burning heaters and appliances. This venting system is crucial in preventing CO poisoning as this ensures that the harmful gas is released outside so that the home's occupants do not inhale it. Every fuel-powered heating system and appliance in your home should be installed and vented correctly. They should be maintained regularly as well. This way, these systems and appliances are in excellent working condition and are less likely to leak CO. If any problems arise, a carbon monoxide detector will help detect them early so that you can take evasive actions quickly.
What's The First Step In Carbon Monoxide Safety?
Installing a high-quality carbon monoxide alarm and detector is the first step to having a CO-safe home. This device is battery-operated and should be installed near any CO-generating appliance. It should also be tested regularly and have its batteries replaced periodically. Make sure to do these maintenance steps before the winter season starts. Read the manufacturer's manual and follow its instructions carefully when installing the CO detector in your home. This will help you conduct proper installation, testing, and maintenance.
Several Common Causes Of Indoor CO Buildup
Problems with the ventilation of your heating system can lead to carbon monoxide accumulation. If you have a faulty or worn-out heating unit, CO can also end up leaking. Therefore, aside from your carbon monoxide alarms, you must have your heating system checked and maintained annually as well.
It is recommended that you have your yearly HVAC tune-up before the arrival of the heating season. This is an excellent way to protect your family from CO leaks. Your home is at risk of carbon monoxide exposure if there are any backdrafts near your heater or clogs in the flue or vent. Call your local, trusted HVAC technician to perform proper diagnosis and repairs. Doing it before the heating season begins will help you avoid having any problems with your system, especially when you need it the most.
Another Common Sign Of CO Buildup Or Leak
Carbon monoxide buildup can also be seen in ways other than alerts from your carbon monoxide alarm. Fuel combustion creates CO as exhaust. Your system's exhaust will look differently depending on the fuel you use. For instance, an oil-powered heating system will have signs of soot and smoke if there is carbon monoxide in your home. Contact your local, trusted HVAC technician right away when you notice your oil-burning system releasing more soot.
Mild, Moderate, And Severe Symptoms Of Carbon Monoxide Exposure
Carbon monoxide is poisonous to humans and animals regardless of the amount. The more CO is in your home and the longer your exposure is, the more extensive and symptoms you'll have.
Mild symptoms mean you'll experience dizziness, headache, nausea, and fatigue. Moderate symptoms will have you feeling confused, disoriented, drowsy, and have extreme headaches. Severe CO poisoning symptoms include convulsions, fainting, and heart failure. Even worse, it can lead to fatalities.
Steps To Take When You Suspect CO Exposure
When anyone in your family shows signs of carbon monoxide poisoning, turn off all appliances that use fuel immediately. Let fresh air circulate in your home by opening doors and windows as well. Once you are done with this, go outside right away. Report any CO poisoning symptoms you feel to a doctor immediately. Make sure to do these steps once your CO detectors go off. Never think that your carbon monoxide alarm is alerting you falsely. After all, it is better to be safe than sorry during these situations.
Conclusion
Carbon monoxide poisoning should be taken seriously at all times. Homes that use fuel-burning systems and appliances should take the necessary precautions to prevent it from happening. Remember that a fully operational and well-maintained carbon monoxide detector is your best protection against it. Make sure that your heating system is maintained once a year to help prevent CO leaks and poisoning.
We cannot see or smell CO because it is colorless and odorless. A carbon monoxide alarm will alert you if CO is present in your home. However, it is still best to prevent it from happening by having your heating system inspected and maintained by an HVAC expert. Book your annual heating system tune-up ahead of the cold season.
Call Skylands Energy Service For All Of Your HVAC Requirements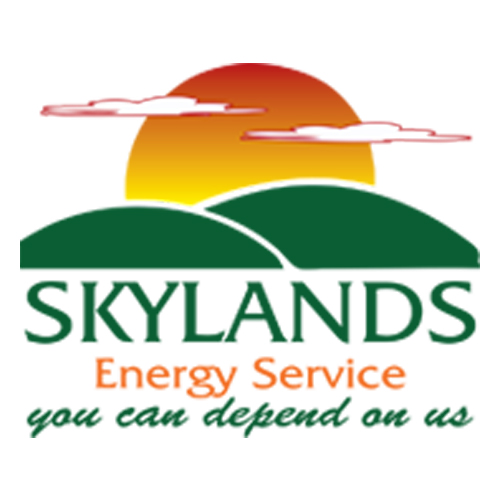 Skylands Energy Service offers high-quality HVAC services in central New Jersey. We have the best professionally certified technicians who can conduct excellent heating and cooling maintenance, repairs, replacements, and installations. Each of our skilled techs has years of experience and extensive knowledge to service any HVAC system accurately and promptly.
Our company provides the most affordable HVAC service prices in the area. We can help improve your comfort and efficiency while reducing energy costs with our maintenance services. Furthermore, we can also recommend the best solutions while working within your budget for all your HVAC repair or replacement needs. We back all of our work with a guarantee because your satisfaction is our priority. To book a service appointment, give Skylands Energy Service a call today. We offer free, in-home estimates.
Contact us now at (908) 707-1776 to find out more!