Not many homeowners think about their air conditioning system when it is freezing cold outside. However, there are many benefits of doing so. In fact, planning an air conditioning installation Somerville NJ during the winter is probably one of the few times during the year where it is ideal. Just like most aspects of life, planning well ahead of time means that you inevitably save money and make wise choices. In this article, we discuss the advantages of replacing your AC unit in winter, especially if you don't believe it will last another season.
Why Purchase An Air Conditioner During The Winter
Even though you may think it is strange to schedule AC installation during the winter, the truth is that there are numerous advantages to doing so (as mentioned above).
Intelligent homeowners are aware of the fact…
that it is extremely beneficial to plan ahead, in a financial sense. It is a great idea to replace an old air conditioner in the winter. By preparing ahead of time, you will prevent serious issues in the future. Keep reading to find out some of the reasons why you should consider maintaining your air conditioning needs before the summer rolls around.
Avoid Procrastination
If you are looking for a brand new air conditioning unit…
there is no time like the present. Off-season deals are truly amazing. Therefore, getting a new unit during the winter will help you save on air conditioning costs. If you have an air conditioner that is on its last leg, it can stop working when your comfort depends on it. When you buy and install an A/C unit during the winter months, it gives you plenty of time to get ready for the summer heat.
Many homeowners make the mistake of shopping for a new AC unit when they are in a dire situation. For example, their air conditioner may have quit working in the middle of the summer and their home feels hot and humid. These types of situations lead to rushed decisions.
Better Understand Your Cooling Needs
When you shop for an AC unit during the winter, you have time to do research. This way, you will have the ability to compare prices on air conditioners. Also, you will have a greater understanding of your cooling needs. With this, you will be able to find an air conditioner that has the features that suit you best. Use this time to set up consultations with several HVAC companies in the area.
Get several air conditioner replacement cost estimates. By doing so, you know you are getting the best deal possible. This will help you ensure that you choose the best HVAC company that is near you. Installation, also, is something that is crucial to keep in mind.
If the installation is not up to par, it can have a negative impact. It affects your energy bills, your comfort, and the lifespan of your unit. With planning in advance, you have the opportunity to select an air conditioner and installation company that has the experience to do a good job. This alone allows you to keep from making costly mistakes. Remember the unit that you invest in is just as important as the quality of installation. A brand-new highly efficient air conditioner, for example, will not perform efficiently if it is installed incorrectly. Therefore, when selecting an AC installation company, be picky!
Lower Demand For Professional Air Conditioner Installation
In the winter, there is less of a demand for professional A/C installation.
This means you will have your pick of the most dependable HVAC contractors. Also, the installation is faster than if you wait until the summer or even the springtime.
The most reliable contractors are extremely busy during the peak season. Therefore, if you wait to install your unit during peak season, you might have to wait for your contractor of choice to become available. Waiting in the summer is not ideal if your AC system is on its last leg.
By installing now, you can request that the selected technician arrives at a time that is convenient for you. Since he will have a less hectic workload, the work will get done properly, the first time around.
Costs for installing an AC are higher during the spring and summer months, and for good reason. When you schedule an installation in the off-season, it is possible to save a great deal of money. Then, you can invest the saved money into your other home projects.
Lower Air Conditioner Prices
It is expensive to purchase a quality air conditioning system. You can take advantage of wonderful sales when you buy one during the off-season. In the winter, the central air conditioner prices typically are lower. The closer it is to the summer, the more you will have to spend on your AC unit and installation.
Why not get your AC unit installation now and save?
Although an air conditioner is a hefty expense, saving some money is always an attractive option.
If you deal with air conditioner replacement costs in the winter, you will have some extra money during summer. Also, it can go towards those beloved summertime activities. You can look forward to having a cooler environment in your home and extra money for fun in the sun.
Conclusion
The lower cost, easier installation, and finding the best unit makes looking for an AC system in the winter the right decision. If you need to replace your air conditioning system and heater at the same time, this is especially ideal.
The average cost of furnace and air conditioner replacement is much less to replace both of them at the same time rather than separately. This is something to consider if they are both on their way out. It is in your best interest to consult with an HVAC expert before investing in an air conditioning unit.
When you are in need of reliable air conditioning services…
look no further than Skylands Energy Service. Our professionally-certified HVAC technicians will assist you in finding a unit that matches your specific cooling needs. Call today to schedule a free consultation.
Call Skylands Energy Service For All Of Your HVAC Requirements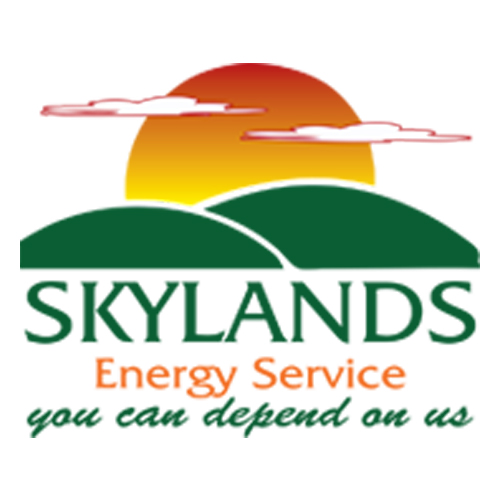 Skylands Energy Service offers superior heating and cooling services in Central New Jersey.
We make sure to hire certified technicians who can provide you with excellent services. Some of our HVAC services include heating and air conditioning tune-ups, repairs, installations, replacements, and more. Each technician has outstanding knowledge and experience to serve your HVAC system needs correctly.
Skylands Energy Service guarantees to provide the most competitive heating and cooling service costs in the area. Our maintenance services improve your comfort, increase your system's efficiency, and reduce your home's heating and cooling costs.
Need your system repaired or replaced? We'll recommend the best one for your home and that fits well within your budget. The best part is, all our work is backed with a guarantee to ensure your satisfaction.
If you wish to schedule a service appointment, give us a call today! We also offer in-home estimates at no cost at all.
Contact us now at (908) 707-1776 to find out more!