An air conditioner can be costly, but the right one is a worthy investment. It will ensure you and your family are cool and comfortable at home. However, it is not good to focus on having the best cooling system alone. It is also important that you choose the best air conditioner replacement company. Otherwise, you might have a highly efficient system that runs at suboptimal levels because it was not installed correctly.
A correctly installed cooling system will have a long lifespan. With proper maintenance, it will work without any problems as well. Therefore, it is a must to have the right air conditioner replacement company to help you.
What To Look For In An Air Conditioner Replacement Company
This article includes a short list of what you should look for to ensure you have the ideal HVAC installation company at your side. This way, you will have a cooling system that can provide all your household's cooling needs and more.
1. Professional HVAC License
Many homeowners are willing to pay good money to receive first-rate services. A professional HVAC license is an excellent indicator of expertise in the industry. It means that the individual has gone through a strict screening process that awarded them a license to operate. Ensure that the company has licensed HVAC contractors by asking them for proof. They can either show their license or provide you with the license number. Ask about whether or not they are insured, as this will protect you if things don't go as expected.
2. North American Technician Excellence Certification
To receive a NATE certification, individuals have to take tests to ensure they have mastered the industry's core topics. This includes safety installation procedures and electrical processes, among others. It is a highly recognized program in the HVAC industry. Moreover, they are required to undergo training every two years if they want to remain NATE certified. This will ensure that they are up-to-date with all the latest advances in the industry. Therefore, check to see if the company has NATE-certified technicians and installers.
3. HVAC Contractor Reviews
Read what former customers have to say about the HVAC companies' services in your area. These companies most likely have social media pages or websites where customers leave feedback. However, it is recommended to check the online reviews on neutral sites. This will ensure that you get honest customer reviews and ratings. You can also ask family, friends, and neighbors for personal reviews on the HVAC techs who installed their cooling systems.
4. HVAC Contractor References
Once you have a list of prospective HVAC contractors, call them and ask for references. This is a list of the former clients who will be willing to talk about their experiences with the company's services. Talking to them will provide you with a sense of how these technicians work and what you should expect from them.
5. In-Home Visits
Phone calls cannot sufficiently convey the information about your HVAC issue. Therefore, a professional HVAC contractor always suggests conducting a free home visit instead. This will allow them to personally check the air conditioner to assess the problem and answer any queries you have with certainty. They also become better equipped to give you an estimate for the service they will provide.
6. Written Air Conditioner Installation Estimates
The estimate that the HVAC technician gives you should be written on paper along with the rest of the necessary information. This way, you can study it carefully and understand how they came up with the value. It also allows for easy comparison between several HVAC companies so you can arrive at the best possible solution. It will also serve as a protection so there will be no sudden changes with the contractor as you have a written estimate.
7. Scientific Load Calculation
Some homeowners might be tempted to purchase the same size as the old one when buying an air conditioner replacement. This only means you are repeating past mistakes, especially if your old one is too big or too small for your home. To avoid this, have a professional HVAC contractor conduct a scientific load calculation. This considers the several influences of home cooling, so you get the exact cooling load your home needs. You do not have to rely on guesses as you can be sure that you receive the comfort and air conditioner operation you need.
8. HVAC Company's Reputation
A community's respect is earned when an HVAC company provides excellent services consistently. They will always be on the recommended list for those looking for HVAC services in your area. The longest-serving local HVAC company typically has the best reputation. Their staying power indicates that they manage the business well, and the customers continue to trust them.
9. Factory-Authorized
AC manufacturers usually partner with several HVAC contractors in different places. This means that these companies have been evaluated for their background, satisfaction ratings, insurance status, and training results. The companies deemed excellent in these areas are then given the authorization to install the manufacturer's systems. If you are eyeing a specific brand, look for their preferred air conditioner technician in your area. Doing so might lead to getting some benefits, such as satisfaction guarantees or extended warranties.
10. HVAC Solutions Offered
Write the problems you experienced with your old air conditioning unit. These issues could be about how it was too loud or how there were hot spots around your house. Relay all these problems to the HVAC contractor and listen to their recommended solutions. This will tell you a lot about how competent and experienced they are.
Conclusion
Some homeowners opt for the lowest bid thinking this will save them money. However, it could end up costing more because of faulty services. Avoid hiring amateur handymen or HVAC techs who cut corners. You might end up having to get expensive repairs to correct any mistakes they made. Do it right at the onset and choose a professional air conditioner installer with the proper licenses, certifications, and the best reputation.
Call Skylands Energy Service For All Of Your HVAC Requirements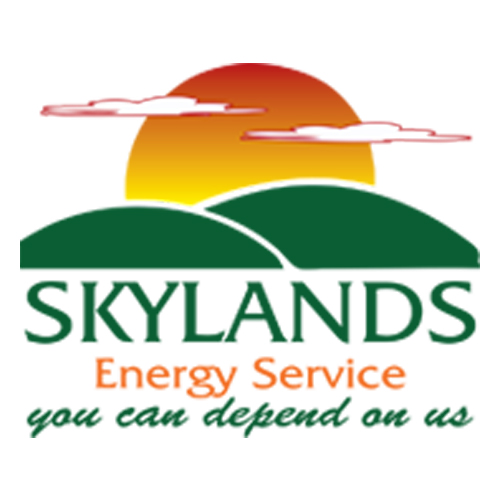 Contact Skylands Energy Service for all your superior heating and cooling services needs in Central New Jersey. Our highly trained and professionally certified technicians can conduct high-quality HVAC maintenance, replacements, installations, and repairs. All our friendly techs are equipped with the knowledge and experience to accurately service any HVAC make and model.
Our company guarantees to have one of the most affordable and competitive HVAC service prices in the area. Our tune-up services can assist you if you are looking to improve your home's comfort, indoor air quality, and energy efficiency. We can recommend the most suitable repair and replacement solutions that are within your budget. Rest assured, all our works come with a guarantee. Schedule a service appointment and call Skylands Energy Service today to receive a free, in-home estimate.
Contact us now at (908) 707-1776 to find out more!