Home heating and cooling systems tend to age and become less efficient throughout the years. Eventually, you will need to replace it and find the contractor to do it. Getting estimates from HVAC contractors can seem challenging and downright overwhelming at times. Skylands Energy Service is here to help by offering a free estimate for your AC replacement or a 2nd opinion for your heater replacement. Raritan NJ homeowners can take advantage of using our services to ensure that they are getting the best deal or to know if their system really needs to be replaced in the first place.
When these systems grow old, you have to start thinking about whether or not to replace them in order to improve their efficiency, the air quality in your home, and the comfort levels of all building residents. One sure sign that your AC or furnace is obsolete is a growing tendency to break down.
What To Consider In An HVAC Contractor
It's important to note, however, that there may be other reasons why your system is experiencing malfunctions on a regular basis. Understanding your heating and air conditioning system requires an extensive amount of training and experience. You should ideally contact a reputable HVAC contractor to inspect your AC and heating system and to recommend the best possible repairs. If you find yourself in a situation where your HVAC contractor recommends having your system replaced but you aren't fully convinced of the need for this work, think about soliciting a second opinion from another HVAC service. Make sure you receive a second opinion from a company that is staffed by technicians who are experienced and certified.
By getting a second opinion…
you will feel confident that you are truly getting an accurate diagnosis. You will also verify that your new system is the one that suits your heating or cooling needs. In this article, we will discuss why you should seek a 2nd opinion from HVAC contractors.
Why Should You Seek A Second Opinion?
Below, we discuss the importance of getting a second opinion on your heater replacement.
To Have The Diagnosis Confirmed
Whenever you have a major toothache, you seek help from your dentist. Your dentist will be able to prescribe medication for limiting your pain. They can either extract the tooth or perform a root canal to fix the problem. If your dentist starts by recommending a tooth extraction but you remain interested in preserving your natural tooth, you would go to another dentist for a second opinion, right? This is also true with HVAC services. If an HVAC technician suggests having your furnace or air conditioner replaced, but you know that this equipment isn't all that old, searching for a second opinion is the sensible thing to do.
You might discover that the underlying problem is a very easy one to fix. A faulty thermostat or a blocked vent is sometimes at fault. These issues cost a lot less to fix when compared to replacing the system. This is why confirming the diagnosis with a second opinion is vital.
How To Get The Best HVAC Service
After troubleshooting your home heating and cooling system and diagnosing the problem, your heating and cooling contractor is supposed to present you with a list of feasible solutions. These companies will make more money by replacing systems altogether. Therefore, it is not uncommon for some technicians to push for replacements. If you have hired a technician who appears overly eager or pushy when it comes to replacing major components or the entire HVAC system, you should ask for additional time to mull your decision over.
Don't make any type of commitment…
to receiving services. After all, you may not be working with the absolute best company for the job. Take a minute to look for a trusted and reliable HVAC service that can give you a second opinion.
Just reach out to these professionals and tell them about your problem. A lot of companies will give you a second opinion free of charge and without requiring you to commit to their services. If a replacement is indeed necessary, then you'll already have a reliable HVAC service to perform the work for you.
How To Get The Most Competitive Prices
There are a number of factors that will determine just how much it costs to replace your HVAC system. Foremost among these is the HVAC company that you choose to work with. After your provider has assessed your system and recommended a replacement, this professional should offer you a quote. If the cost of this work appear exorbitant, seek a second opinion. Even if you're quoted the exact same cost from a second HVAC firm, you should keep going. You can continue to collect different opinions from other top-rated HVAC services in your area.
Conclusion
The goal is to find quotes that you feel comfortable paying. You do, however, need to make sure that your chosen contractor has sufficient experience and skills. This will ensure that the work is done correctly. How your new heater or air conditioner is installed will have a definite impact on its overall efficiency. Consequently, investing in a highly energy-efficient system will not do you any good if it isn't properly installed.
Call Skylands Energy Service For Your Home Heating Requirements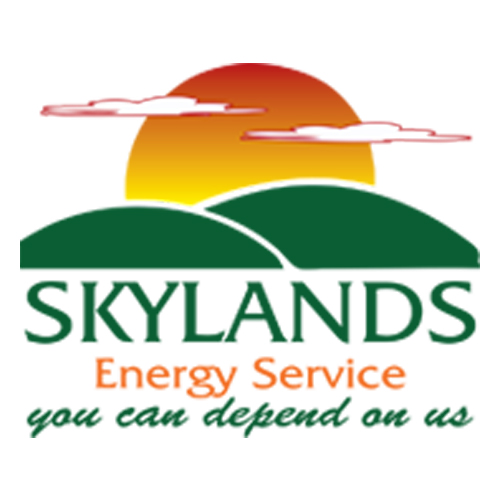 For superior heating and cooling services, make sure to call Skylands Energy Service. Rest assured that our professionally certified technicians can conduct top-quality repairs, maintenance, installations, and replacements. All our friendly techs are equipped with extensive knowledge and years of experience to ensure that all HVAC services are accomplished accurately and on time at all times.
Skylands Energy Service offers affordable HVAC service costs in the area. Do you need to replace your old heating system? No worries. Our company can recommend the best make and model to suit your home and budget. Your satisfaction is always our top priority. Schedule a service appointment with Skyland Energy Service today to receive a free, in-home estimate.
Contact us now at (908) 707-1776 to find out more!