If you are new to using heating oil, you might be unfamiliar with the process of a heating oil delivery. Don't fret! The oil delivery company will help you through every step of the way. The process should be simple and quick, as long as you have a heating system that is in good working condition. If you recently had your first oil delivery, there might have been a few things you didn't fully comprehend. An example would be the whistling coming from your oil tank. It is a typical sound produced by the oil tank vent alarm. Do not worry, as your system is supposed to make this noise.
This article discusses this sound and why it is essential for heating oil systems.
The Source of The Sound During A Fuel Oil Delivery
Heating oil is delivered via large trucks to each home. This fuel is put in a heating oil tank for storage, and these tanks are linked to the heating system. Therefore, as your home using it for heating and domestic hot water, the oil levels gradually decrease with time. As the oil levels reduce in your tank, air takes its place. During a heating oil delivery, the oil will push this air out. All oil storage tanks are fitted with an oil tank vent alarm. These devices emit a whistling sound as the air is pushed out. It is an essential signal that can be heard by anyone nearby, including those in the delivery truck.
When Does The Oil Tank Vent Alarm Stop Whistling?
The whistling will go on as long as there is still air passing through the vent alarm, making its way out to the vent pipe. The sound will only cease when you have a full tank, as this is an indicator that there isn't any air left in the tank. When the whistle stops, the delivery crew will stop the oil from flowing into the tank. This needs to be done manually, so an audible and reliable signal is required to get the timing right. Remember that tanks come in various sizes. Without a whistle, it might be a challenge for the delivery personnel to know how much oil is required to fill the tank, especially for belowground tanks. Fortunately, the whistling will sound until the refill is complete.
Importance Of An Oil Tank Alarm
The vent alarm should always be in good working condition because oil deliveries rely on it. Typically, heating oil companies won't deliver the necessary fuel if they don't hear a whistle. All oil deliveries start by opening the nozzle so the fuel can flow through. They listen for the vent alarm right away. If they don't hear it, the delivery will stop right away. This can be due to a fault in or around the tank. The delivery personnel won't know when to stop refilling the tank without this signal. Therefore, it is a dangerous and fruitless task. Otherwise, they could spill oil on your property. As mentioned above, all oil companies do not deliver fuel oil without a functional vent alarm – as a safety measure.
Causes For A Lacking Whistle During A Home Heating Oil Delivery
Some of the causes behind the absence of the whistling sound include the following:
Incorrect Oil Tank Connection: The lack of a whistling sound might be because there isn't a tank connected to the pipes. It might seem odd, but it could be the case. For instance, you might have recently moved to a house where the previous owners excavated the tank without notice. Another reason could be a severed tank connection.
Damaged Oil Tank Seals: Any openings mean that air can escape elsewhere instead of passing through the vent alarm. The tank might not be adequately sealed. The airflow should only be in one direction, which is through the vent pipe. This way, the whistle is triggered. Ensure that all holes are sealed before refilling to avoid problems.
Broken Heating Oil Whistle: The vent alarm might be faulty. Insects or debris might have gotten trapped in the holes of the whistle. These clogs need to be removed so that air can pass through again and trigger the sound. This way, the refilling can commence.
Problematic Oil Tank Vent Pipe: The vent pipe could be what's causing the issue in some cases. Insects might have built their nests inside and caused a blockage. These need to be removed so that air can flow smoothly again. Otherwise, the clog could lead to the buildup of air pressure which would cause the tank's interior to get damaged.
The Skylands Energy Service delivery personnel will check the tank if it doesn't produce a whistling sound. An HVAC technician can also visit your home to conduct the necessary repairs or replacements. Call us for any heating oil delivery questions you have.
Call Skylands Energy Service For Reliable Oil Deliveries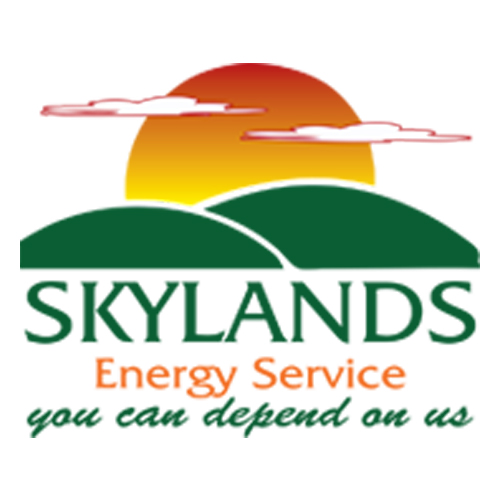 Skylands Energy Service offers reliable and affordable heating oil delivery services throughout Central New Jersey. We have many delivery plans and financing options available to meet your needs.
Likewise, our family-owned company has many different types of home comfort services. This includes heating oil delivery, on/off-road diesel delivery, plumbing services, heater repair, heating system maintenance, heater installations, and more. Be sure to give Skylands Energy Service a call today to see what we can do for you. All of our services come with a guarantee to ensure your satisfaction. Call now!
Contact us now at (908) 707-1776 to find out more!