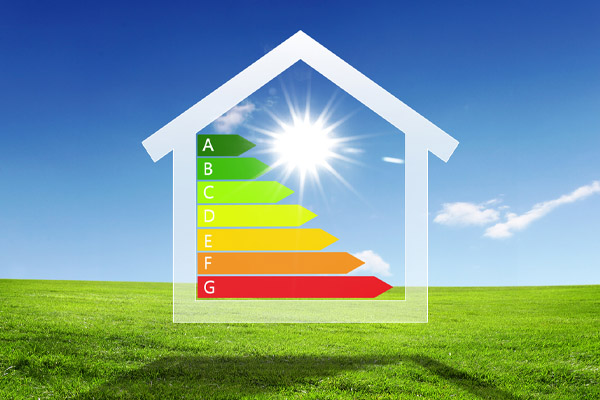 The SEER rating is always one of the most important factors to consider when you're purchasing an air conditioner. This is mainly because it is what determines the efficiency of your air conditioning system in terms of your energy consumption and indoor comfort.
According to the U.S. Energy Information Administration (EIA), any residential HVAC system must have a SEER rating of 14 or higher. But this could vary depending on the state.
To explore more about this topic, read on…
In this article, we share some information on SEER ratings.
What Does An Air Conditioner's SEER Rating Actually Mean?
A SEER rating, also known as the Seasonal Energy Efficiency Ratio rating, refers to measuring your HVAC system's cooling output compared to its annual total energy consumption.
The SEER rating ranges from 13 to 21, and the higher the HVAC system's SEER rating, the more highly efficient the cooling system is. That's why before you buy and install an air conditioner, it's crucial to know what the SEER rating is.
Importance Of SEER Rating
The better the SEER rating, the more the cooling system will give you the following benefits:
Lower cooling costs: A highly efficient HVAC system, which means a higher SEER rating, can cool your home down to your desired temperature without having to spend much energy.
Better comfort: Enjoy better comfort, too, because the more efficient your cooling system is, the better it can cool a 4-bedroom house in just 3 hours. Of course, size and age might still be a factor, but so is the SEER rating of your air conditioner.
More eco-friendly cooling: Because efficient cooling systems require less energy for you to enjoy a cooler home, the fewer greenhouse gases it can emit, too. So, if you want a more eco-friendly system, get an air conditioning system with a higher SEER rating.
What Is A Good SEER Rating?
We've been talking about choosing an air conditioning system with a higher SEER rating, but what would really be considered a good SEER rating?
Generally, you need to go for an air conditioner with a SEER rating of 14 or higher to consider it good. However, you also should take into consideration other factors like:
The size of your home
Your cooling needs
Your preferred consumption rate
But even with these factors considered, the higher the SEER rating, the higher is the system's efficiency, and most often, everything would depend on your home's size. That's why we recommend contacting a professional HVAC contractor to help determine the best or most appropriate SEER rating for your home.
Think about it like this…
Let's say you have a small-sized home with two bedrooms. For this size, a 14-SEER air conditioner will already be highly efficient. But if you move that 14-SEER air conditioner to a 5-bedroom home, it will not be as efficient anymore. Therefore, you'd need a system with a higher SEER rating.
How SEER Rating Is Calculated
But, how is even SEER rating calculated to determine the efficiency of your cooling system?
Well, it's not that complicated. You can actually try it in the current system that you have.
To calculate the SEER rating of your cooling system, all you need to do is to divide the system's total cooling output for the year by your total electric consumption for the same year.
You can get your total electric consumption by basing it on your bills. The system's total cooling output, however, is something you need to calculate. Here's how:
Multiply the British Thermal Unit per hour (BTU/h) of the system (usually indicated) by the number of hours you're using the system in a day. Once you get the answer to that, multiply it again by the number of days you were using the system in a year.
To give you a better picture of how this is done, here's a sample calculation:
BTU/h = 50,000 BTUs
Number of hours you're using the system in a day: 12 hours
Number of days you're using the system in a year: 180 days
(50,000 BTUs x 12) x 180 = 10,800,000 BTUs per year (system's total cooling output for the year)
Now, let's say that your total energy consumption for the year is 700,000 Wh. Here's how you solve your SEER rating:
10,800,000 / 700,000 = 15.4 SEER
Your SEER rating is at 15.4, which means you have a highly efficient unit.
How To Find A SEER Rating On An Air Conditioner
Now that was a lot of math. But fortunately, you don't need to solve the SEER rating yourself when you're buying an air conditioner.
This is because the US Department of Energy actually requires all HVAC manufacturers to indicate the SEER rating on every cooling system they produce. On top of that, they are also required to provide an Energy Star label on all qualified systems.
So, if you want to check how efficient an air conditioner is, you just need to find this label.
The SEER rating label is usually a yellow or black-colored sticker located on the side of the condenser unit. This sticker should contain the SEER rating of the unit. If it's not on the condenser, you can check on the air handler instead.
However, if you don't see the label, you can instead list down the following:
Manufacturer's name
Model Number
Serial Number
Then, search for the system online to see if you can find the SEER rating. If searching doesn't work, call the manufacturer directly.
We know this sounds like too much work. If you feel like it is, don't hesitate to call an expert HVAC contractor to help you find the best air conditioners that match your needs.
What Are Mismatched Cooling Systems?
Aside from the SEER rating, it's also important that your condenser unit and air handler match to ensure optimum performance of your air conditioner. To ensure that this is achieved, manufacturers only make air handlers compatible with certain condensers.
However, even if this is the case, an inexperienced HVAC contractor would sometimes mix up the pairing. That's why you must choose someone experienced to install the right pair of condenser units and air handlers.
But that's not the only example of a mismatched system.
If the size of your air conditioner is too small or too large for your home, then that's a mismatch, too. How?
Well, if your air conditioner is too large for your home, it will lead to short cycles that can cool your home. But because the cycle doesn't run long enough, the air conditioner couldn't remove humidity or even filter your air. That's why you might wonder why there's poor indoor air quality and discomfort.
Another reason why short cycles are not desirable is that they lead to more energy consumption. This is because more energy is used when the system turns on and off repeatedly.
Smaller air conditioners, on the other hand, can run long cycles. However, since they are too small for your home, the system overworks itself, which leads to wear and tear. This results in frequent repairs of your HVAC system and premature replacements.
And if you think that's already a lot of money, air conditioners that are too small also lead to astronomical energy costs.
In other words, even if the system's SEER rating is high, but it is mismatched, then it will still not be very efficient. That's why it's important to get a contractor who understands this.
Other Factors To Consider When Choosing A Cooling System
Apart from the SEER rating, there are also other factors that you should keep in mind when choosing an HVAC system for your home. These are:
AC Size: Again, oversized and undersized air conditioners consume more energy and are not very efficient.
Air Conditioner Price: Make sure that you set a budget on how much you want to spend on air conditioner costs and stick to that.
Noise: The quieter the HVAC system is, the more efficient it is because this indicates that it is not overworking to cool your home.
Manufacturer's Warranty: Make sure that the air conditioner comes with a good warranty as this guarantees that you are covered in case your system encounters a problem.
Conclusion
Remember, a good SEER rating means greater energy efficiency and, therefore, lower energy cost.
In these times, it's always nice to find a way to reduce energy costs. So, when purchasing an air conditioning system, always take a look at its SEER rating. However, a good SEER rating is not only what you should look at. You should also look for an ENERGY STAR certified label as this type of conditioner can help you cut your energy bills and help protect the environment.
Most importantly, make sure to contact a professional HVAC contractor for all your heating and cooling needs. They'll be the ones to help you select the best system and also maintain it.
Call Skylands Energy Service For All Of Your HVAC Requirements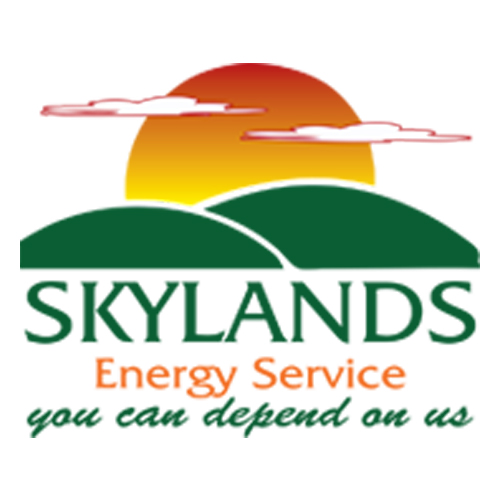 Skylands Energy Service offers superior heating and cooling services in Central New Jersey.
We make sure to hire certified technicians who can provide you with excellent services. Some of our HVAC services include heating and air conditioning tune-ups, repairs, installations, replacements, and more. Each technician has outstanding knowledge and experience to serve your HVAC system needs correctly.
Skylands Energy Service guarantees to provide the most competitive heating and cooling service costs in the area. Our maintenance services improve your comfort, increase your system's efficiency, and reduce your home's heating and cooling costs.
Need your system repaired or replaced? We'll recommend the best one for your home and that fits well within your budget. The best part is, all our work is backed with a guarantee to ensure your satisfaction.
If you wish to schedule a service appointment, give us a call today! We also offer in-home estimates at no cost at all.
Contact us now at (908) 707-1776 to find out more!