Typically, gas leaks refer to natural gas leaking out of a pipeline. These are especially dangerous since they can cause pressure to build up. When this happens, it causes an explosion that can decimate a household and the entire neighborhood. Additionally, a natural gas leak affects nearby vegetation, and releases dangerous greenhouse gases into the atmosphere. In this article, we will cover the basic signs of a gas leak, the risks that come with it, and what you should do if you believe that you're dealing with a natural gas leak Raritan NJ.
Risk Factors Of A Gas Leak
A digging excavation can potentially hit a pipeline and damage it. Also, old pipelines are a growing problem. This is especially true in areas in the northeast where some pipe infrastructures are at least a century old.
As pipelines age, they rust, develop pressure points, and they're also likely to leak. Also, when your heater is old and outdated, it does not perform as well. This is when issues occur. When a natural gas leak occurs in a confined space such as a basement or a utility hole, even the smallest of sparks can wreak havoc. This is why it isn't difficult to see how a natural gas leak leads to explosions and fatalities.
What To Do If There's A Natural Gas Leak In Your Home
If you think there's a natural gas leak in your home, you should take the following steps:
Evacuate Your Home
When you believe that you have a gas leak in your home, you should evacuate your home immediately. Don't even pause long enough to use the Internet to read up on gas leaks. Immediately leave the premises and use your smartphone after you have left. You can also call from a neighbor's house to request emergency services.
Since natural gas is mainly odorless, by the time you notice its effect on you, it could already be too late. If you inhale enough natural gas, it causes suffocation. So, leave the house with your pets and then call 911.
The Smell Of Sulfur
Most gas companies will tell you that natural gas is odorless. This is why gas companies add a sulfur additive to natural gas today so that it smells like rotten eggs. They don't want natural gas silently creeping into your home without you knowing it's even there. Now, when you notice the smell of sulfur in the air, which is a unique smell, you, more than likely, have a natural gas leak in your home. This is the characteristic natural gas odor that allow people to detect an issue.
Use Gas Detectors
A gas detector will tell you…
when there's an elevated level of gas in your home. This is quite useful for people who don't have a strong sense of smell. When you buy a natural gas detector, make sure that it can also detect carbon monoxide. If you're renting an apartment or a home, ask your landlord to buy gas and carbon monoxide detectors for you.
Turn Off Your Gas
If you're close to the gas valve that's located on your home's gas pipe, turn it off. However, if you don't have direct access to it, simply focus on leaving your home instead. When you do so, make sure that you take all of the human and animal occupants with you.
Don't Turn On Electrical Devices
When you think that there's a gas leak, you don't want to turn on any electrical device.
They can cause a spark and even the smallest spark is disastrous in these situations. This doesn't only include electrical devices, but it also includes things you may not even think of, like your doorbell and cell phone. Make sure you don't call emergency services or your local fire department until after you've left your home.
Natural Gas Leak Raritan NJ
Scheduling annual furnace tune-ups is an important part of preventing a dangerous situation like this from occurring. Experts will all agree that a system that is properly maintained helps prevent gas leaks and CO leaks from occurring. However, you don't want just anyone working on your furnace.
Make sure you hire a reputable HVAC company who is knowledgeable and can thoroughly inspect your furnace to make sure it is operating safely throughout the winter season. Not only does it ensure safe operation, an annual heater tune-up also helps your furnace work much more effectively and efficiently so you'll feel more comfortable while paying less for your home heating costs.
Call Skylands Energy Service For All Of Your Heating Needs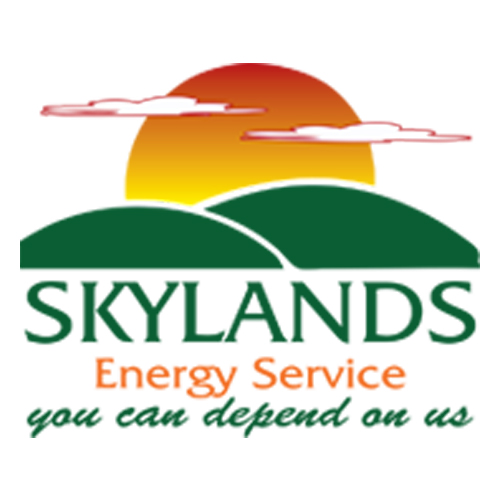 Skylands Energy Service is the leading service provider of reliable heating and cooling in the area. Our HVAC certified technicians are trained and highly skilled in ensuring that your comfort and safety needs are met. You can count on us to provide top-notch heating and air conditioning tune-ups, installations, replacements, and repairs for all our clients. We do this by ensuring that your heating and cooling systems are managed only by experts and that we prioritize your comfort and safety above all else.
We also guarantee the most competitive service costs. Why make do with what you have if you could improve your energy efficiency and reduce your heating and cooling cost at the same time? Your home should be a haven of comfort and we can make sure that your requirements are met to your satisfaction. Give Skylands Energy Service a call today and schedule a free in-home estimate.
Contact us now at (908) 707-1776 to find out more!