All homeowners like their homes to be comfortable all year round and, especially, during the hotter and colder months. Unfortunately enough, it often proves difficult for many homes to maintain a stable indoor temperature during the summer and winter seasons. Many homeowners compensate by setting their thermostats to a higher or lower temperature. Adjusting the temperature works as a temporary solution. However, it isn't long before they notice a steep increase in their energy bills and the lessening in the overall energy efficiency of their home.
The good news is that there is an alternative that is healthier, more cost-effective, and permanent. We will go into some of these preventive methods later in this article. However, beforehand, one needs to understand that air leaks and drafts are one of the main culprits that reduce energy efficiency.
With this being said, proper detection and plugging up of these drafts and air leaks in your Raritan NJ home will increase its energy efficiency. This is an effective preventive, air-sealing solution that we highly recommend. In this article, we will discuss some of the best methods to make your home air-sealed and free from drafts and leaks.
Air Leak Prevention Tips
There is little doubt of the veracity of the old adage prevention is better than cure. This saying holds just as much truth when it comes to the proper insulation of a drafty home. To begin with, you need to do some thorough inspecting. This is true, especially in certain sections of the house where drafts and leaks commonly occur.
Once you have found most of the sources…
which contribute to the biggest energy drains in your house, then you can set about sealing up those leaks by applying the proper methods.
How To Go About Sealing Air Leaks In Your Home
Typically, the biggest and the most expensive leaks are found in the attics and basements of a house. So, naturally, it stands to reason that we must begin with those areas. Once you have found the sources of the leaks, you ought to properly seal those air drafts with squirt foam. It is important that you spend an adequate amount of time to find all the leaks in your attic and especially, in the basement. Don't dismiss small or thin leaks. Even these will impact your home's heating and cooling costs.
Run Air Leak Tests
To obtain more foolproof results…
you may consider hiring an HVAC contractor who, with the help of advanced air leak detector tools, can help you find even the smallest and hair-thin leaks throughout all the rooms in your house. A contractor will also offer proper suggestions on how to seal those leaks and other ways to increase the energy efficiency of your home. Keep in mind that it is possible for HVAC ductwork to have leaks as well. Only an HVAC contractor will be able to properly repair and seal those leaks to ensure an energy-efficient heating and cooling system.
Sealing your air leaks is a great way to decrease your energy costs throughout the winter and summer. Many homeowners are surprised to find out how much energy loss occurs in their home after they have had an energy assessment with a professional.
Do It Yourself Air Leak Sealing
However, even without hiring a specialist, you can do a pretty good job of making your home air-sealed as long as you have the proper air sealing techniques. Some of the most common culprits, when it comes to air leaks, are door and window frames, gaps around the flues, chimneys, and recessed lights. For recessed lights, you can do one of two things:
Purchase 'insulation contact and airtight (ICAT) labelled lights
Use an airtight baffle to seal the existing lights
As for doors, window frames, as well as gaps around the edges of the flues and chimneys, make sure to carefully caulk all those gaps. All these will make a big impact. The good news is that all of the material needed to perform these tasks should only cost you about 20 dollars or so.
Doing this increases your home's energy efficiency. Your heater and air conditioner will work less and, therefore, it won't feel the unnecessary stress that overworked HVAC systems experience. This helps your system last longer. Also, you will see a reduction in your energy bills and repair bills.
Get An HVAC Tune-Up
Last, but not least, a properly functioning heating and cooling system also contributes (in a big way) towards making your home more energy-efficient.
Make sure to schedule an annual heating and air conditioning tune-up with a reputable HVAC contractor.
A maintained heater and AC unit work efficiently and therefore, will consume less energy. Additional benefits that come with proper HVAC maintenance include reduced repair costs, improved indoor air quality, a higher level of comfort, and a system that lasts longer.
Conclusion
Home maintenance may often come off as a challenge for many homeowners. However, as long as you stay on top of potential issues, you will deal with it more easily. This is true in terms of your time and finances. But if it still happens that you are not able to deal with some problems all by yourself, you can always seek the assistance of experienced and knowledgeable HVAC experts and technicians.
Call Skylands Energy Service For All Your HVAC Requirements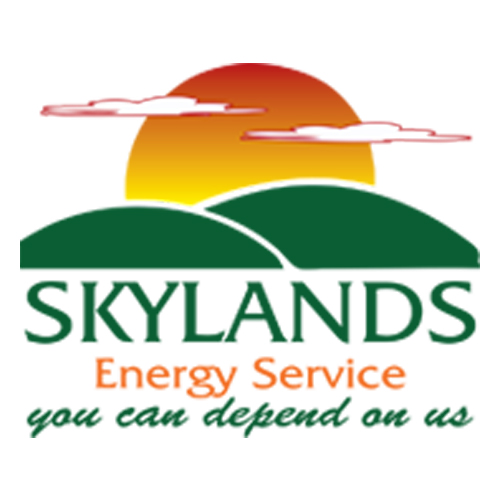 For all your superior HVAC service needs, call Skylands Energy Service. We have the best professionally certified and highly-trained technicians in the area. Rest assured that we can conduct excellent heating and cooling repairs, installations, replacements, and maintenance. Each of our friendly techs has years of experience and extensive knowledge to service your system accurately at all times.
Do you need affordable HVAC services? No worries. Skylands Energy Service has the most competitive HVAC service prices in the area. Our tune-up services can improve your comfort and energy efficiency while reducing your home heating and cooling costs. We can also help you find the best replacement system for your home and budget. Your satisfaction is essential, so our works come with a guarantee. Schedule a service appointment with Skylands Energy Service today and get a free, in-home estimate.
Contact us now at (908) 707-1776 to find out more!