We are beginning to see a drop in temperatures as we are nearing the winter season. As such, this is the right time for homeowners to see if their furnaces are in good working condition. After checking the furnace, if you notice that something is not working properly or simply have doubts about the functionality of the furnace, it is best to call a heating expert to come and do repairs or a tune-up. Make sure that you take the necessary steps now because if you delay, it might be hard to get HVAC services in the middle of winter.
Many homeowners find themselves with a lot of questions regarding their furnaces around this time of the year. One of the major questions has to do with choosing the ideal service provider. For people who are looking to buy a new heating system, they would need advice regarding the best furnace for their home, as well as the long and short-term costs. This is where professional HVAC contractors come into play. They can answer all the questions that you may have regarding these issues.
Common Furnace FAQs
In this article, we discuss some of the answers to the most common furnace FAQ.
Is Furnace Maintenance Really Necessary?
Absolutely. Servicing your furnace regularly is very important. You should note that manufacturers will honor a warranty only if you can provide proof of furnace maintenance. Usually, when you purchase the heating system, it comes with step by step instructions regarding how to maintain the unit. If you are a homeowner, the best thing you can do is to make sure that you follow the instructions in order to avoid unnecessary breakdowns and repairs. Regular servicing will ensure that the unit is safe for use, will last longer, and will always be working efficiently.
When Is The Right Time To Call An Expert For Repairs?
You should contact a heating professional the moment you see that there is an issue with the unit. If you hold off on calling for assistance, the problem might worsen and you might end up paying more in order to fix the issue. Contact a reputable HVAC company as soon as you can so that problems are fixed early.
When Should I Replace My Furnace?
There are many variations of furnaces on the market today. They differ in terms of quality and durability. As a result, it is difficult to come up with a particular timeframe within which to replace your furnace. A lot of these units can last for more than ten years if they are being maintained well. So, maybe you can start considering purchasing a new system after a period of about a decade or so; providing the one you have has lasted for that long.
What Are the Signs That I Should Replace My Furnace?
Usually, you will know that you need to install a new furnace when you notice multiple issues such as unusual smells, pilot light failure, slow ignition, and insufficient heat. If you notice that your system doesn't seem as energy efficient as it used to, it means that more energy is being consumed, resulting in increased monthly bills.
How Often Should Furnace Air Filters Be Replaced?
HVAC filters help to provide clean and safe indoor air quality by stopping dust and dirt from getting into the unit. But as time goes on, those pollutants can clog up the surface of the filter. That is why air filters should be replaced on a regular basis according to the manual provided by the manufacturer.
Which Is The Best Furnace For My Home?
You can choose the type of furnace you want in your house. However, there are certain factors that you should consider. These include heating capacity and AFUE rating. In terms of the rating, the ideal rating should be above 80%.
How Can I Lessen My Home Heating Costs?
One of the best ways you can reduce the bill is by making sure that system maintenance is done frequently. If the system is well maintained, it will be more energy-efficient, resulting in decreased fuel consumption. It also helps to set the thermostat to temperature levels that are on the milder side.
How Is Furnace Size Or Capacity Determined?
In order to know the right furnace size for your home, there are a number of factors you need to take into account. These include regional climate, entire floor space, insulation, the height of the ceiling, and orientation. A skilled contractor can assist you by conducting a Manual J Load Calculation which will give you the exact figure.
How Durable Is A New Furnace?
Again, there are many variations of furnaces on the market nowadays. Therefore, there is also a variation when it comes to durability. If you get the correct unit for your home and if you ensure that it is well maintained, you can get more than twenty years of use.
What Is An AFUE Rating Of A Furnace?
AFUE basically stands for the Annual Fuel Utilization Efficiency ratio. It calculates the system's heat production compared to fuel consumption. A good rating should be 80% or more; an excellent rating being above 90%. The user manual will guide you on how to find the rating. However, it is normally on the faceplate.
Conclusion
Most people rely on their furnaces to give comfort and warmth during those long cold months. You can even go for more than twenty years with the same unit. However, as a homeowner, you also have a part to play if you want the unit to last that long. It is your responsibility to make sure that regular furnace maintenance is done. Make sure that you replace the air filters frequently and contact an expert for annual servicing.
Call Skylands Energy Service For All Of Your Heating Needs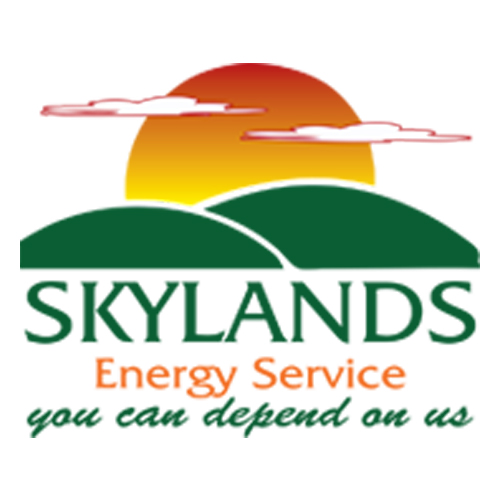 Skylands Energy Service offers exceptional heating and cooling services in the area. Our technicians are certified and they are available to repair, tune-up, replace, or install your heating systems. They have the requisite know-how and experience to assist you.
Do you need your heating unit to be repaired or replaced? Then you have come to the right place. Skylands Energy Service offers the cheapest furnace replacement and repair costs in the area. We can find the best furnace for your home based on your particular budget. Also, we always take into account important factors such as indoor air quality, energy efficiency, and comfort. Give us a call today to make an appointment and get an in-home estimate totally free.
Contact us now at (908) 707-1776 to find out more!