Fall offers a sweet respite between the hot temperatures of summer and the cold temperatures of winter, bringing with it lovely foliage, carved pumpkins, and football games that are downright action-packed.
This season, however, also comes with messy, leaf-strewn yards, temperatures that are increasingly cold, and a variety of other concerns.
Homeowners who are diligent in their efforts to get ready for fall will be well-prepared for the much harsher, much colder, and far more challenging months of winter. Drafting your own fall checklist for home maintenance will make your efforts far less time-consuming while ensuring an optimum outcome.
The Homeowner's Checklist For Fall Maintenance
This article discusses a variety of ways to get your home cold season-ready as fall comes rolling in.
1. Set Up An Appointment To Have A Heater Tune-Up Performed
Throughout fall and all the way through winter, the temperatures will steadily fall. At one time or another, you're going to have to turn your home heating system on for warmth. As such, you should take steps to make sure that your heater is up to the job.
Your home heating system should receive a yearly heating system tune-up from a qualified HVAC technician. These professionals are able to thoroughly inspect HVAC systems and all of their components, complete basic repairs, and provide routine cleaning, system lubrication, and other maintenance support. Tuning up your heater will improve the quality of air within your home, promote a more reliable and efficient level of operation, and prevent problems. Get in touch with Skylands Energy Service right now to set up your heater tune-up.
2. Make An Appointment For Heating Oil Delivery
When your home requires heating oil, you should always schedule your fuel oil delivery services in the fall. This will ensure that your household is prepared for the tough winter climate. Paying for this essential resource before the peak season actually arrives will give you the additional benefit of lower prices. Call Skylands Energy Service to get detailed information on our current range of heating oil delivery services, our payment plans, and our fuel oil delivery options.
3. Eliminate Any Cracks Or Gaps Near Your Doors And Windows To Boost Overall Energy Efficiency
Your heater will be working hard for no good reason if heated air is constantly able to escape through any cracks or gaps at your windows or your doors. These things will actually make your heater work longer and harder while using more fuel, just to create a comfortable indoor temperature. This makes it wise to check doors and windows for any possible leakage. Seal up gaps and cracks with materials like caulk, window film, foam tape, or weatherstripping. If you hang insulated curtains, this will also improve energy efficiency. You also want to verify that all insulation in your home has the appropriate R-value and that there is an adequate amount of insulation overall.
5. Check Carbon Monoxide And Smoke Detector Batteries
A malfunctioning heater might emit smoke or start leaking small amounts of carbon monoxide. These developments are dangerous and must be identified and resolved immediately if serious consequences are to be avoided. The smoke usually means that there is a fire, and fire can damage the entire house. Carbon monoxide has no odor or color, but it can be fatal. Given that you'll be putting your heater back into commission soon, check the batteries in your carbon monoxide and smoke detectors to make sure that these critical alert systems are actually working.
6. Promote Winter Safety At All Driveways, Paths, Walkways, And Stairs
Winter is coming fast. Before the cold season actually arrives, make sure that the exterior of your home is safe. Do this by checking all property features that are exposed to the elements. As an example, your driveway, stairs, railings, and walkways should be readied for cold, icy weather so that injuries and the accidents that cause them can be avoided. Broken or damaged features should be tended to as these repairs will only become more challenging when the snow starts to fall. Make sure that you have sturdy, reliable railings in place. Check to verify that the driveway and other paved areas are smooth, hazard-free, and easy to shovel.
6. Shrubbery And Trees Must Be Cared For
Trees have a very beautiful aesthetic in autumn. Certain changes in their characteristics, particularly the bright colors of their leaves can be visually arresting. Some of these changes, however, may be indicators of how well this foliage is currently doing. For instance, if leaves start changing much earlier than they normally do or if you start noticing an abundance of dead branches, then your trees or shrubs could be battling the disease. Consulting with an arborist is a great way to get help on all your tree maintenance.
7. Rake Up All Dry, Dead Leaves
At the very start of fall, just as the leaves begin to change color and drift to the ground, you may be excited and happy to see this lovely display. You might even be tempted to let this debris build up while you tackle other home maintenance and chores. Even though piles of leaves can look romantic in early autumn, they'll appear far less so once they're covered in snow. This is something that can even inhibit growth in the spring. Try to rake up dead leaves as quickly as you can.
8. The Gutters And Downspouts Need To Be Cleaned
Some dead leaves, twigs, and branches will fall to the ground, but others will wind up in your gutters and on your roof. These build-ups can block water that would otherwise drain off your roof. Dead, rotting, organic materials can also be very attractive to pests. Make sure to clean out all of your gutters and downspouts as often as needed, and according to how close your home is to trees. If your rooftop is too hard to reach, think about hiring a professional gutter cleaner instead.
9. Take Care Of All Needed Repairs At The Building Exterior
While you're cleaning your gutters, check for damage or evidence of damage at the roof. Also, take a minute to check for damages or other problems at the building foundation. Because of the constant environmental stress that the exterior of your home is subjected to, problems tend to develop much more quickly here than they do on the inside of the building. If issues are identified, get them taken care of before winter comes rolling in.
10. Drain Hoses And Faucets At The Building Exterior Should Be Cut Off
One last but very important item on your fall maintenance checklist should be to turn off all store hoses and any faucets that are at the building exterior. This will prevent your pipes from freezing up when the temperatures drop. You don't want there to be any water flow coming to fixtures that expose as this liquid will freeze, expand, and may cause serious harm to the plumbing system. Drain all water out before the outside temperatures reach their lowest point. You can also use spigot covers to protect your outdoor faucets from temperature extremes.
Call Skylands Energy Service For Superior Home Comfort Services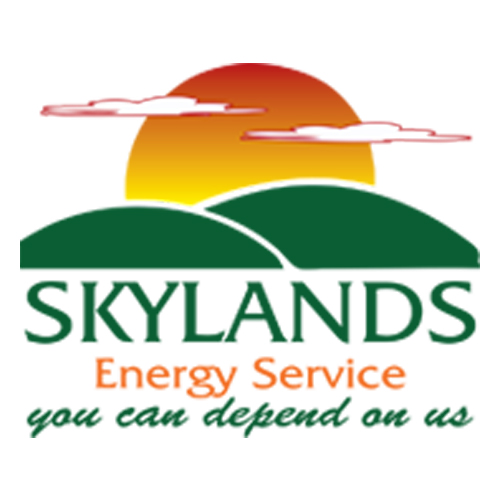 You can always connect with Skylands Energy Service when seeking reliable, affordable services for home comfort. Our expansive suite of quality HVAC services includes furnace installations, tune-ups, and repairs. The technicians on our team are highly qualified, experienced, and trained and they can help you enjoy a better-performing and far more efficient HVAC system overall.
Fuel oil delivery is another service that we specialize in. We offer affordable prices on heating oil with rapid and reliable delivery. Check out our large number of payment plans and delivery options. With these, you can customize your delivery to suit your needs. Set up an appointment by call Skylands Energy Service.
Contact us now at (908) 707-1776 to find out more!