Your heating unit is probably the last thing on your mind, especially when preparing for the upcoming season However, it is best to check on it before the cold months begin. After all, its performance will help determine just how comfortable and safe your house will be during the winter season.
Therefore, it is a good idea to know some furnace repair tips. You should know that your heating system requires essential maintenance, at least before the cold season arrives. This way, you reduce the chances of it breaking down when you need it the most. It is a must, especially if your current system is old or if you overworked it last winter.
This article will talk about some of the signs that indicate your furnace needs repair. We also included a few furnace repair tips that'll come in handy when you think you have a faulty furnace. This article also includes a short guide you can use when looking for an HVAC contractor in your area.
Signs That You Need A Furnace Repair
How old your furnace is undoubtedly a factor, but it isn't likely the only reason why your heating system needs repair. After all, a new furnace might get damaged, especially if it is neglected. Here are a few telltale signs to watch out for to help you determine if your HVAC system needs to be repaired:
Uncomfortable House
A house that is either too hot or too cold means that your furnace might not be working at its best. Some parts could be faulty. It could have a blocked filter, a loose belt, or a damaged fan motor. These and a couple of other issues could contribute to why your furnace is acting up.
High Energy Costs
A well-functioning furnace is energy-efficient. This is reflected in how much energy it consumes. If you notice a sudden increase in your energy costs without any reasonable explanation, your HVAC system likely needs to be checked. Call a licensed expert to conduct a proper inspection.
Hot/Cold Spots
If you notice that some parts of your house are cold while other parts are warm, then there could be a problem with your HVAC system. An HVAC system that's in excellent condition should be able to cool or heat your home evenly. Cold or hot spots are an indication that you should have your furnace checked immediately.
Gas Leakage
Turn off your heating system when you smell gas or fuel. Call your local HVAC technician immediately as well. A leak in your furnace puts you and your family at risk. A tiny spark could cause a fire, or you could experience dizziness, nausea, and other symptoms.
Troubleshooting Your Furnace
Not all of the issues that your furnace experiences need the hands of a professional. Homeowners can conduct a few simple repairs and preventative procedures to help keep your system operating efficiently. Some of the basic fixes you can do are:
Furnace Filter Check: Filters block the impurities in the air from being distributed throughout your home. Therefore, air quality and airflow are negatively affected when it becomes clogged. It can even result in premature breakdowns and become a fire hazard. To prevent these issues, check the filter at least once a month. A blocked air filter should be cleaned or replaced when it is dirty.
Thermostat Check: See if the batteries need to be changed. If there are any dust and dirt on the unit, use a soft brush or a soft, dry cloth to remove it.
Power Check: Check the switch and electrical panel periodically. If your furnace doesn't turn on, the electrical breaker might have been turned off. Check the fuses as well. Make sure to get them replaced with new ones if there is any damage or discoloration.
Pilot Light Check: Ensure that both the pilot light and furnace flame are on. Check the owner's manual before you try and relight the pilot light. Make sure you follow the instructions correctly. Check for any leaks before you try relighting it. If you detect a leakage, switch off the system and contact a local HVAC technician as soon as possible.
Vent Check: Check if all registers and vents are open. Your furnace won't heat your home evenly if they are closed, or something is blocking them. Remove any objects that are obstructing the vents to restore proper airflow.
Common Furnace Issues You Might Encounter
Some of the common malfunctions that your furnace might experience include:
Damaged Blower Belt
If you hear a high-pitched squeal from your furnace, the culprit is most likely a damaged blower belt. It needs to be replaced for your furnace to operate correctly again.
Worn-Out Bearings
If you notice a scraping sound when you turn on your furnace, then you might have worn ball bearings on your hands. Call an HVAC technician immediately to have them replaced.
Frequent Cycling
A clear sign of short cycling is when a furnace repeatedly turns on and off. If this is the case, check if the issue is caused by the thermostat, a dirty filter, or blocked airflow. Call a professional if the problem isn't any of the above.
Yellowish Or Flickering Pilot Light
The pilot light should be a blue flame with a yellow tip. If it is flickering or is yellow in color, the carbon monoxide level in the gas furnace is high. Call an expert immediately.
Cracked Heat Exchanger
Some of the signs that you have a damaged heat exchanger include an unusual smell around your house, and corrosion, soot, and cracks in your furnace. Contact an HVAC repair company to assist you.
Repairing Or Replacing Your Furnace
Your furnace problem can be solved in either one of two ways. Sometimes, repairs work effectively. However, some situations call for a heating system replacement. Here are a few things to help you determine whether you need to replace your furnace:
Age: It is recommended that you replace a system that is 17 years old above and has been in regular use. Of course, the best way to determine the condition of your furnace is by consulting with an HVAC contractor.
Cost-Effectiveness: If you notice that your monthly heating costs have been steadily rising through the years despite regular tune-ups and repairs, then it may be time for a replacement.
Poor Performance: A system does not operate as effectively as before will require a replacement. You might notice that there are cold or hot areas around your home.
Frequent Repairs: Replace your furnace when your furnace requires many repairs or one that would cost 50 percent or more of a replacement system. If this is the case, buy a new furnace instead.
Top Tips For Choosing An HVAC Repair Company
A trustworthy heating and cooling company gives you peace of mind. That is, you can rely on a company that can help you whenever things go wrong with your HVAC system. With a reliable HVAC company, your furnace will be back in perfect working condition in no time.
However, finding a good HVAC repair company isn't that easy. Most homeowners will likely have a bad experience with a company at one point. Some of the problems a homeowner might encounter include the tech showing up late or not at all. The contractor might even cause more harm than good to the system as they try to fix a problem.
There are generally a few tips that can guide you when searching for a reputable HVAC company. Here are a few to help you find one in your area:
Look For A Specialist Heating Company
When looking for a professional for furnace repairs, look for a company instead of a repairman. Look for companies that specialize in heaters. This will be more advantageous to you.
First of all, you should contact an expert who has extensive knowledge of furnaces. They will also have experience working with various brands and models. Therefore, they will have the confidence to inspect your furnace and determine the issue correctly.
Working with a company also means you can work with more than one technician. If one cannot solve the problem, then another tech from the same company might be able to. Having a reputable company do the job might mean you have to spend a bit more than going for cheap HVAC repair. However, you will have the peace of mind knowing that your system is in capable hands. Moreover, you don't have to pay twice for the same repair.
HVAC Company: Check The Website & Reviews
To help you choose the best HVAC company, check their website. This allows you to get a general sense of the company. The website should look professional and has a high production value. It should include the information you need to know about the company, including history and contact details. If it only has the bare minimum and the info is outdated, then you might want to think twice about hiring the company.
Look into the reviews and ratings that customers leave as well. These might actually help you with some questions regarding their professionality, response time, attitude, and more. Some companies include customer feedback on their website. This feedback will be helpful, but you also have to remember that the company runs the site. Therefore, they can control what goes on it.
If you want to read both bad and good reviews, go to Google or social media platforms. These sites have the reviews and ratings of all previous customers without the company controlling what gets posted or not. This is the best way to know what former customers actually think of the company. Search for key terms like "furnace repair near my location" or "furnace repair near me" to find a trusted HVAC company in your area.
Reach Out To The Heating Repair Company
Call the company you have an interest in. Speak to a representative and assess the company's values and principles. If the person you are talking to sounds friendly, knowledgeable, and glad to be of help, you should be in good hands. However, if they sound annoyed and confused, you might want to start looking for another HVAC company.
After you talked to several companies, go with the one you felt most at ease with. Listen to your instinct and give the company a chance.
Call Skylands Energy Service For All Of Your Furnace Repair Requirements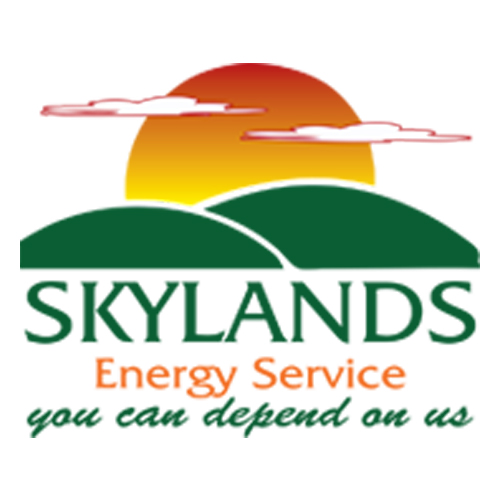 A highly-skilled technician is a must when you need furnace repairs. It is not something that an untrained individual can perform as a furnace should never be a DIY project. A tech will have the necessary knowledge, skills, and experience to fix your heating system properly. Not all HVAC companies provide the same quality of work, so be sure to find one that'll fit your needs.
When looking for an excellent HVAC system repair company, do not hesitate to contact Skylands Energy Service. We will be happy to assist you. We provide free, no-obligation, in-home consultations.
Skylands Energy Service hires only the best licensed and certified HVAC technicians. Our services include HVAC maintenance, installations, repairs, and replacements. Rest assured that we can fix your HVAC system correctly and on time. All our heating and cooling services are affordable. When you need to replace your current system, we can help you find the best one that suits your needs and budget. Schedule an appointment by calling us today.
Contact us now at (908) 707-1776 to find out more!