A furnace breakdown is the last thing you want to happen to you when you need it the most. Heating systems are known to be tough, but they do not last forever. They can begin to have wear and tear and show other issues as time passes. If the heating unit does not receive annual check-ups, it might eventually breakdown prematurely.
Never do a DIY furnace repair. Avoid calling your neighborhood handyman as well. Doing these might only result in more harm than good, especially since most homeowners do not have the training and knowledge needed to work on such complex machines. Call a professional furnace repair company to resolve all your heating system issues.
When To Call A Professional Furnace Repair Company
If you suspect that your furnace is having some trouble, here are some of the signs to look out for:
Overheating
One of the most common causes of an overheating furnace is a clogged filter. The furnace has an air filtration system in place. Its job is to trap dirt, dust, and other contaminants to ensure you breathe in clean air indoors. However, the filter can get caked with dirt over time. Air cannot flow properly when this happens, and your system has to strain to produce the set temperature. Your system will also overheat.
If not resolved immediately, overheating can damage the heat exchanger. This is one of the most expensive parts to repair. Avoid this problem by cleaning or replacing dirty air filters periodically. This way, you prevent any overheating furnace problems.
Faulty Thermostat
A malfunction in your thermostat might be an indication that your furnace is faulty as well. If you are having heat issues, visually check the thermostat. Make sure that it is switched on and is set to "HEAT" and that the fan is in "AUTO." Confirm that all temperature settings are correct as well.
A dirty thermostat can also display inaccurate temperatures. If this is the case, switch off the thermostat and use a soft dry cloth or brush to remove any dust and dirt. Use a contact cleaner for electronics if there are any corroded spots. Keep the thermostat away from heat sources like stoves, windows, and other heat-generating appliances.
HVAC Ductwork Damage
The ducts are responsible for distributing warm air throughout your home. Your furnace might now work properly if it is damaged. There might be a hole, crack, or a damaged part in the ductwork system that is causing warm air to escape. This reduces your furnace efficiency as well as causes temperature fluctuations in your house. If the damage is more serious, your furnace might not heat your home at all.
Furnace Gas Leak
One of the most dangerous problems with having a gas-fired furnace is a gas leak. Gases that can leak through include methane and carbon monoxide. Unfortunately, these gases have adverse effects on both humans and animals. Prolonged exposure can even be fatal. You also risk fire, electric shock, and explosion. Therefore, furnace repair should never be a DIY project. It is best left to a professional HVAC contractor as they are trained to conduct safe and accurate repairs on your furnace.
What A Professional HVAC Contractor Can Offer You
Some of the benefits you'll receive when you hire a licensed HVAC technician to inspect and resolve your faulty furnace include:
More Home Heating Savings: HVAC experts will thoroughly inspect your furnace so that they can diagnose it properly. Moreover, they have the training, knowledge, and skills to perform repairs accurately. If an untrained person does the job, it will lead to more damages and might need costlier repairs and replacements. Avoid spending more than you have to by hiring a professional.
Safer Home: Safe repairs are essential to ensure a safe home. Any errors in the repairs could expose you to harmful consequences like fire, explosion, or gas leaks. Make sure to contact a professional for all furnace problems you have.
Prompt Work Time: Professionals have a checklist that they follow. This way, they can find and resolve all issues in due time. The prompt repairs ensure that you do not experience any hassle and inconvenience as you have someone who knows how to do their job right.
Skilled & Knowledgeable: A professional technician has built their skills over the years. This is necessary so they can perform the job correctly and safely. Keep in mind that furnace systems are specialized equipment and require specific knowledge and skills to repair and tune-up.
HVAC Warranty Remains Valid: Manufacturers typically require that a licensed HVAC technician services your system. If you or an untrained individual attempts to repair your heating system, you risk voiding the warranty. An HVAC system's warranty requires that a licensed HVAC contractor services your system. Also, a reliable HVAC company provides guarantees on all their work.
Conclusion
A faulty furnace does not only bring inconvenience to your home. It can also put your household at risk. Ensure that you call your trusted local HVAC technician to help you with all your heating and cooling needs. This way, you avoid severe damage to your unit, and you save on repair and replacement costs as well. An expert tech will offer you the best possible solution so that your home remains warm and comfortable during the cold season.
Call Skylands Energy Service For All Of Your HVAC Requirements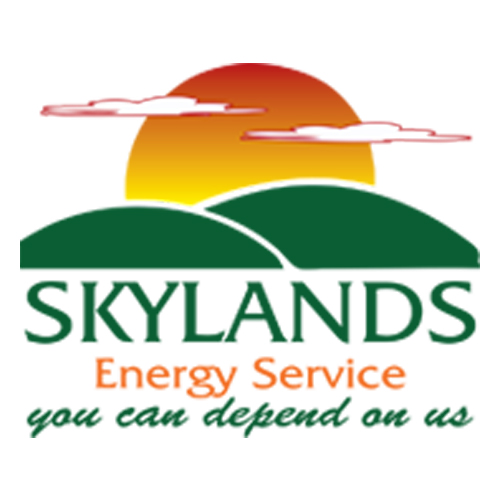 Are you looking for superior HVAC services in your area? No worries. Skylands Energy Service offers excellent heating and cooling services, including AC maintenance, furnace repairs, boiler installations, and ductless replacements. All our licensed technicians are knowledgeable and experienced to work on all HVAC makes and models accurately at all times.
Our company offers the most competitive HVAC service rates in the area. Our maintenance services improve comfort and energy efficiency while reducing your heating and cooling costs. We can also recommend the most suitable HVAC replacement system that fits your home's needs and budget. Each of our work comes with a guarantee to ensure your satisfaction. Schedule an appointment with one of our representatives today. Skylands Energy Service offers free, no-obligation, in-home consultations.
Call Now: (908) 707-1776 Read Our Reviews
Contact us now at (908) 707-1776 to find out more!