Homeowners who are looking for the perfect air conditioning system can choose from several options that will match their needs and preferences. By far, the most popular options are window air conditioners, central AC units, and ductless mini-split air conditioners. There are, of course, certain considerations you might want to factor in, such as aesthetic value. Let's admit it, we want a home that is uncluttered and organized, which is why you might want to consider a type of ductless air conditioner, which is the ceiling cassette ductless type.
Why You Want A Ceiling Cassette A/C
A ceiling cassette is one of the types of ductless mini-split systems. In this system, the indoor air handler is not installed on a wall or floor. Instead, it is installed in the ceiling. The rest of the components are hidden away behind the ceiling. Conditioned air is released through a small discharge grille. The grille is nearly invisible, which makes the ceiling cassette type the perfect option for every type of room since it does not take up a lot of space.
With a ceiling cassette, cool air is distributed from up to four sides of the cassette unit. However, the outdoor/compressor unit of the system is installed outside the home, in the same manner as other types of mini-splits. The ceiling cassette type is considered more powerful compared to the wall-mounted type. This is why it is popularly used in office and commercial environments.
Ceiling Cassette Features
Several features are unique to ceiling cassette units. These include:
Quiet Design
No one wants a noisy air conditioner, which makes ceiling cassettes the perfect choice. These units come with large fans, which allow a higher volume of airflow to be distributed using a slower speed. This helps reduce noise levels to a minimum. In fact, noise from ceiling cassettes has been measured at a mere 38 dBA – just slightly louder than your whisper.
Comfort Control
The return air handlers in ceiling cassettes have return air sensors. The sensors are in place to keep track of indoor air temperatures so that the unit can automatically adjust its settings when necessary. As such, you can expect your ceiling cassette unit to keep the temperatures indoors consistent and even. Its vents can also be adjusted to direct airflow where it is required.
Enhanced Indoor Air Quality
Ceiling cassette air filters are very accessible, which makes them easy to clean. Each month, open the unit, remove the air filter, wash it, then put it back. This allows you to keep your air filters clean and fresh. This, in turn, keeps it efficient in trapping dirt, pollen, dander, and other air contaminants.
When you can keep your air filters clean effortlessly, you are assured that your A/C unit is working as it should. Plus, you do not have to spend more money on purchasing new filters. Ceiling cassette air filters are also capable of bringing fresh air from outdoors into indoor space. By drawing in fresh outdoor air, it keeps indoor air clean-smelling and more healthful. As such, it can prevent that characteristic dank smell that air-conditioned rooms often emit when only indoor air is being cycled.
The ceiling cassette air filter is also a capable air purifier. If you choose a photocatalytic purification air filter for your unit, you will have an A/C that is capable of eliminating harmful air contaminants and pollutants from your indoor environment. Thus, it improves your indoor air quality.
Remote Operation
A ceiling cassette A/C offers a number of options to allow you better control of the unit. With A/C remote controllers, you can customize the system based on your needs and preferences. That way, you can keep your environment in a condition that suits you best.
You could also opt for a smart controller – a remotely-controlled feature that allows you to manipulate the settings even when you are away, such as at work or on vacation. This is an excellent feature to have to keep your home environment safe and comfortable. Once you return home, your house is exactly the temperature you want it to be.
Other Features
Although wall-mounted A/Cs have more features than ceiling cassettes, the latter offers more in terms of applications. The features that come with a ceiling cassette will, of course, depend on its make and model. If there is a specific feature you want, ask which brand or series carries it. The most reputable of all ceiling cassettes are made by Mitsubishi. Here are some of the most common features you can expect:
Compact and lightweight
Four-directional release of conditioned air
Modern styles and designs that suit all types of home interiors
Uses R410A coolant, an ozone- and environment-friendly compound
Pros And Cons Of Ceiling Cassettes
Pros
One of the most striking advantages of ceiling cassette units is that it can distribute conditioned air efficiently throughout an enclosed space. The powerful fans that these units are equipped with ensures that conditioned air is circulated well, especially in a large space. Other types of A/Cs are not as effective.
The cooling capabilities of the ceiling cassette is also quite remarkable. If you have one installed in a large room and want to cool the room next to it, you do not even have to install a separate unit. You can simply distribute cool air to the adjacent room via a branch duct. As such, you can cool two rooms using just one unit.
If you are concerned about having bulky A/Cs in your house, the ceiling cassette is a perfect choice. Since it is installed on the ceiling, it maximizes space on the floor and walls. The indoor air handler is also installed in the ceiling, allowing you to keep indoor living space free.
Also, ceiling cassettes are also no slouches in the energy efficiency department. Their advanced technology has features such as programmable thermostats and variable speed fans. With these added features, you can adjust temperature settings and enjoy a consistent temperature at no added cost.
Cons
Although ceiling cassettes work well, they also have limitations. They tend to carry higher price tags and take time to install, which is the case if the units will be installed in large buildings. The compressor is mounted outdoors, which means a longer conduit line will be required for the job. For the installation job to be completed correctly and safely, multiple holes have to be drilled.
Ceiling cassettes are not recommended for small spaces. If you prefer this type of air conditioner, you need to have enough ceiling space to accommodate the indoor unit. If the ceiling space is limited, you might have to choose a different HVAC system, which may not be as energy-efficient.
How To Choose Your Ceiling Cassette System
One of the best features of a ceiling cassette system is that most of the indoor unit stays hidden in the ceiling. In fact, the only thing that is visible is the small grille. It is the perfect choice if you want a system with excellent coverage but is barely visible.
Ceiling cassettes are popular for office and commercial spaces, but they are also recommended for large rooms. Due to its design and capabilities, a ceiling cassette unit can cool a large space evenly and consistently, allowing you to avoid troublesome hot and cold spots. It also releases conditioned air in all four directions, so cool air is evenly distributed in the entire room.
Ceiling cassettes are also highly recommended as the best alternative for areas where other types of A/C systems cannot be installed. These A/C units are energy-efficient, allow better control, and offer excellent performance so you enjoy optimized personal comfort.
What You Need To Know About Installing A Ceiling Cassette Unit
The first thing you need to consider before having a ceiling cassette A/C installed is space. Where will you put it? How much space is available in your home? Are there appliances or components of the structural design that could block airflow? The indoor unit usually measures 24″ x 24″ at the minimum. Rafters in most homes are usually spaced 16″ apart, which could make installation a challenge. If this happens to be the obstacle in your case, consider customization.
Placement
The rest of the ceiling cassette components are installed above the ceiling. These components will be hung using rods or cables. To ensure there is enough room, check if you have a minimum of 10-12″ of space in the ceiling.
Ceiling cassettes also have built-in lift pumps. Its primary function is to eliminate the condensate that the cooling cycle produces. A 1″ to 1.25″ PVC pipe connects the lift pump to the exterior unit.
If the room where you intend to install a ceiling cassette did not have air conditioning, consider if it has insulation. If not, have it insulated. This will help prevent the buildup of condensation on the exterior of the unit. Condensation causes water to gather on the floor or drip along the wall, which could lead to damage or problems with mold and mildew.
To prevent erroneous readings by the built-in thermostat, make sure that the indoor unit is not installed in an area that is exposed to higher or lower temperatures. If the indoor unit receives heat from a nearby heat source, for example, it could read the ambient temperature incorrectly and make the improper adjustments to the setting.
Conclusion
When you are ready to have a ceiling cassette A/C installed, call a professional HVAC technician for advice. An experienced HVAC expert will help you assess your needs and provide you with advice in identifying the correct make, model, size, and brand of A/C that will match your comfort needs, preferences, and budget.
Check Out One Of Our Ductless Installation Projects
Case Study: Clark Mitsubishi Ductless Installation In Sewaren NJ
Call Skylands Energy Service To Learn More About Ductless HVAC Systems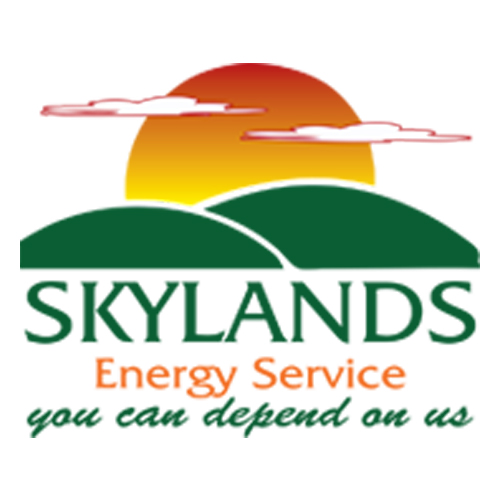 A ductless system will provide you with low energy costs, increased home comfort, healthy indoor air quality, and safety. If you are ready to switch to a ductless system or have more questions, call Skylands Energy Service right away. Our NATE-certified technicians will discuss your needs and requirements to help you find the best ductless HVAC system setup for your home. We offer a range of heating and cooling services, including installations, repairs, replacements maintenance, and more. We also provide free in-home estimates. Call Skylands Energy Service today.
Contact us now at (908) 707-1776 to find out more!