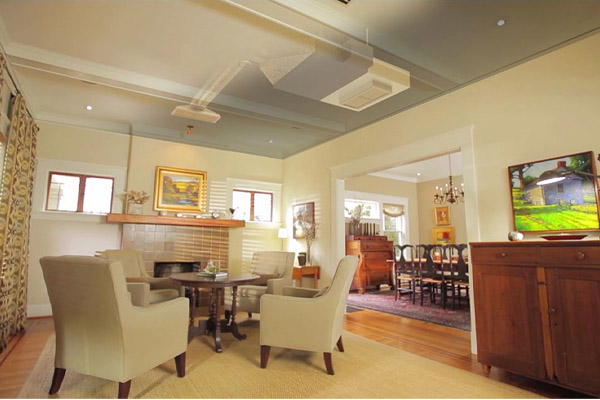 Easily the most popular type of mini-split system is the wall-mounted ductless type. Some homeowners, however, are not fans of the exposed indoor air handler that wall-mounted systems have. In fact, homeowners are more likely to prefer mini-split air handlers that are out of sight and out of the way.
If you would prefer a zoned HVAC system where most of the components are nearly out of sight, consider having a concealed duct mini-split system installed. Concealed ducts are discreet, with major components installed behind certain parts of the house or designed to blend in with the design. The bulky parts are hidden away, usually in the attic, crawl space, or dropped ceiling. It circulates conditioned air through the ductwork, releasing cool or warm air to a specific zone through grilles installed in the ceiling, walls, or floor.
Concealed Duct Mini-Split Systems: What You Need To Know
What Is A Concealed Duct Made Of?
Different parts make up a concealed duct, each of which performs an important role in how the system works.
Indoor Air Handler
Power supply- provides power to the indoor unit
Communication cable- serves as a connection between the indoor and the outdoor units
Diffusers- the component from which air is distributed to different rooms
Flexible ducts- used to distribute conditioned air among different diffusers in a certain room
Return air grilles- filters air to eliminate dust, dirt, and other contaminants
Wired tether controller- overall control of the indoor unit
Motorized dampers- provides zoning capabilities
Accessories For The Indoor Unit
Hanger- provides support for the indoor unit
Fastener- keeps the insulation blanket in place
Flare nut- serves as the connection between the gas and liquid pipes
Pipe insulation- provides insulation for the gas and liquid pipes
Nut with washer- keeps the unit fastened to the hanger brackets
Nut- a key component along with suspension bolts in installing the unit
Washer- often used with nuts to install the unit
Outdoor Condenser
The outdoor unit is composed of the following:
Service cover- conceals the lines that connect to the outdoor unit
Gas pipe- serves as the conduit to contain the refrigerant in gas form
Front panel- covers the components of the outdoor unit
Liquid pipe- the pipe through which coolant flows in liquid form
Drain hose- the part through which condensate or fluid flows out of for disposal
Outdoor power supply- the component that powers up the outdoor unit
Accessories For The Outdoor Unit
Drain plug – plugs up the drain hole to prevent the release of fluid
Drainage connector – connects the unit to the PVC drain pipe
What Are The Features Of A Concealed Duct HVAC System?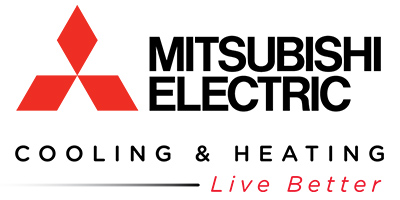 One of the key features of a concealed duct is that its design allows it to be out of view and still give you excellent climate control. Conditioned air is pushed through the ductwork before it is released to the rooms or indoor spaces through a largely unobtrusive ceiling or wall grille. As such, a concealed duct system allows you to choose different grille types that suit different zones. With this system, you can match your grilles to the overall design aesthetics of your home.
A concealed duct has different key features. These include:
Low Profile
Every zone is assigned a ducted unit that is installed either below or above a zone using short-run ductwork. The rest of the system is not visible and only the grilles can be seen. Regardless of the season, you will enjoy excellent comfort without worrying about the layout of your home.
Whisper-Quiet Operation
Concealed ducts have indoor air handlers that run at very low levels of noise. When the unit is on, there is no distraction or annoying background noise that will affect your daily activities.
Automatic Changes
Concealed duct systems have an automatic mode feature that lets you transition from heating to cooling mode with just a few clicks. This allows you to control how your HVAC system works and create an indoor environment that has consistent temperatures on each zone.
Comfort Control
If you choose to install concealed duct accessories to the intake air grille or the wall-mounted controller, you can even optimize comfort inside your home. An additional temperature sensor, for example, will help you determine fluctuations in the temperatures of each zone. When you know exactly the kind of environment a specific zone has, you can modify the settings of your HVAC system to enjoy the exact temperature you want where you want it.
Remote Control
When it comes to remote controls, a concealed duct system offers an excellent range of options. Should you so choose, you could even control your HVAC system using an app you download on your smartphone or tablet. This is the perfect solution for you if you are away from home a lot or plan on having an extended vacation. With a smartphone or tablet app, you could control the temperature settings in your home from miles away. When you come home, your home is exactly the comforting environment you want.
Other Features
There are also optional features you can choose to have better control over your HVAC system, depending on its model, make, or brand. A few features you might want to consider include:
Provision for fresh air intake
Anti-cold air
Adjustable pressure for external static
Provision for convertible return air
Detector for refrigerant leakage
Drain pump that comes with a float switch
When Should You Choose A Concealed Duct System?
A concealed HVAC system is the choice for homeowners who want a discreet system that works out of sight. Since this system is out of view, you have more freedom to control the amount of living space you have. It is the perfect system for homeowners who want to prioritize aesthetic value in the design and setup of their home.
Concealed ducts have high efficiency. They can deliver conditioned air in small and large spaces. They utilize short-run ducts for the circulation of air through several outlets in the room and can even distribute the conditioned air to adjacent smaller living spaces. If you want to be rid of an older and inefficient HVAC system, consider the features you can enjoy with a concealed duct HVAC system.
Getting A Concealed Duct Unit Installed
When it comes to location, you will be glad to know that it is possible to install a concealed duct system in virtually any space in your home. You could, for example, choose the attic or a crawlspace. As long as these spaces have excellent insulation, you can utilize them to house the unit. If the unit will be placed in an open space, a box may be built to protect it and you can add insulation later. Insulation is necessary to prevent the formation of condensation.
If your current duct system distributes air to different areas in one room, it is important to ensure that the transition ducts are already in place. You can add outlet grilles may later. If you want to install a return air vent, you will need to have a filter installed as well. The filter is necessary to trap dust, dander, and other pollutants.
If the concealed duct will be installed in the ceiling, make sure the ceiling structure is sturdy enough to hold twice the unit's weight. It is also important that there is sufficient space around the HVAC unit to allow easy accessibility for service and maintenance work. Check that the air outlet and inlet do not have any obstructions. This allows for proper airflow throughout the system.
If you plan to install the concealed duct unit on the wall, ductwork may not be required. However, grilles are still necessary to protect the unit and give it a more pleasing look.
Check Out One Of Our Ductless Installation Projects
Case Study: Clark Mitsubishi Ductless Installation In Sewaren NJ
Conclusion
Concealed duct systems are a terrific solution for homeowners who prefer an HVAC mini-split system that is reliable, and space-saving. On top of that, concealed duct systems are energy-efficient, low-noise, and have zoning capabilities.
Make the right decision the first time by talking to a trained and experienced HVAC professional who specializes in mini-split installation. A professional can guarantee a safe and complete installation of the unit that conforms to local and state codes. He/She can assure you that your concealed duct system is the right size, capacity, and model to meet your heating and cooling needs. With a qualified HVAC professional, you will receive excellent support from the start of the installation to its completion.
Call Skylands Energy Service To Learn More About Ductless HVAC Systems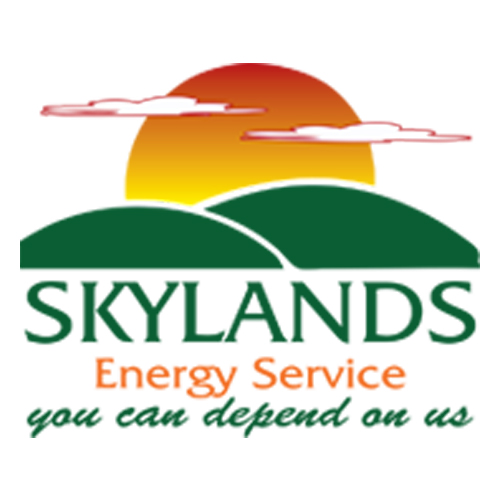 A ductless system will provide you with low energy costs, increased home comfort, healthy indoor air quality, and safety. If you are ready to switch to a ductless system or have more questions, call Skylands Energy Service right away. Our NATE-certified technicians will discuss your needs and requirements to help you find the best ductless HVAC system setup for your home. We offer a range of heating and cooling services, including installations, repairs, replacements maintenance, and more. We also provide free in-home estimates. Call Skylands Energy Service today.
Contact us now at (908) 707-1776 to find out more!