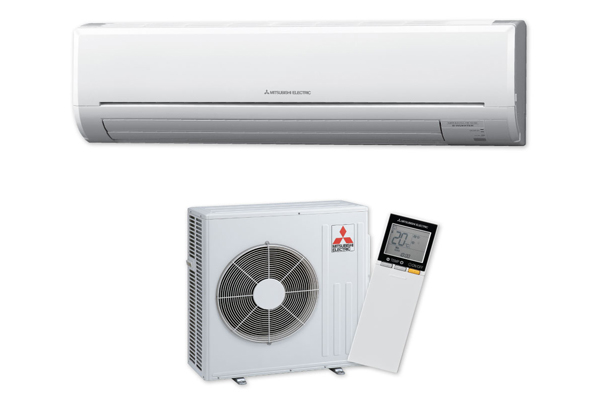 Mini-split systems are offered in a wide array of designs, types, and sizes. The most preferred choices are the floor-mounted, ceiling suspended, ceiling cassette, wall-mounted, and floor standing models. The wall-mounted ductless system is by far the most familiar one. Homeowners choose it over other options because of the convenient installation and affordable initial outlay. The wall-mounted variety is also versatile enough to address the needs of individual rooms.
What Is A Wall-Mounted Ductless Unit?
The way a wall-mounted ductless system works is like all other HVAC systems out there. But when you compare it to a standard window type air conditioner, the wall-mounted variant is different in a way that one component is installed and situated outside of the living space or home. The outdoor unit is made up of several components, i.e. vent fan, condenser coils, and most importantly – the compressor. Meanwhile, the indoor unit of the system is made up of the evaporator coils and blowers. The indoor and outdoor components are connected through a conduit line which passes through a small hole in the wall, usually about three inches in diameter.
The indoor air handlers of your wall-mounted system must be set up high on the wall. One indoor unit is designed to heat or cool one room since the conditioned air is pumped directly into it. The versatility of this unit is seen in the wide availability of styles that can ideally complement your interior. You may choose a minimalist or low-profile design, or you can even opt for something that you can hide behind a picture frame.
Ductless Wall-Mounted System Features
Wall-mounted mini-splits offer a bunch of features that promote maximum comfort, versatile control, utmost efficiency, and optimum performance. Below, we highlight some of the most common ones:
1 – Sophisticated Design
One of the reasons why homeowners find a wall-mounted system as an ideal HVAC system is because of its sleek and slim design. The front panel is usually painted or wrapped in a way that looks attractive and elegant. It will conveniently blend into the home décor or interior design. The design isn't merely for aesthetics. Both the indoor and outdoor units undergo a long process of durability testing, where manufacturers seek to prove that their products are built to last for years.
2 – Comfort Control
The wall-mounted system will accurately monitor your room conditions, thanks to the integration of return air sensors installed in the unit. The sensors work by alerting the rest of the unit, the purpose of which is for the system to adjust the settings in a way that achieves a consistent temperature level inside the room.
3 – Advanced Air Filtration
New wall-mounted ductless units are equipped with multi-stage allergen filtration systems. These filters are washable, too. It means that you don't need to buy another one once it becomes dirty and filled with contaminants. The multi-stage filters allow for a cleaner and healthier indoor air in your home.
4 – Remote Control
You can manage the settings on your wall-mounted unit using a standard handheld remote controller. Another option is through an app that you can download on your tablet device or mobile phone.
Pros And Cons Of A Wall-Mounted Ductless Unit
If you're looking to install a wall-mounted heating and air conditioning unit, be sure that you learn of the advantages and disadvantages first. It's the only way to figure out if it's the right type of unit to address your needs.
Pros
1 – Energy-Efficient
It's no secret the efficiency is a primary advantage of a wall-mounted ductless unit. Property owners who recently made the switch attest to the significant difference in their energy bills right after the installation of the new ductless mini-split. The reason for the remarkable efficiency is the integration of advanced technology, most notably variable fan speeds. It works to prevent the wastage of energy while making sure that there is no compromise in comfort.
2 – Versatility
Another advantage of a wall-mounted HVAC unit is that it does not require the installation and use of ductwork. It is the ideal option for homes and buildings that don't have existing ducts. It is also ideal for properties with limited space and not-so-ideal locations like offices, single-family houses, apartments, and condominiums.
3 – Convenient Installation
The installation of a wall-mounted unit will only take a few hours. It will likely depend on the number of indoor units you wish to incorporate. The installation is quick and mess-free. It is less invasive compared to a conventional HVAC unit that requires ductwork.
4 – Better Indoor Air Quality
An obvious drawback of a traditional HVAC system is the reliance on ductwork. The ducts will easily accumulate and collect allergens, dirt, dust, and other contaminants, no matter how religious you are in cleaning them. The wall-mounted system eliminates the need for ductwork, which is why you don't encourage or promote the buildup of stuff that compromises the quality of air inside.
Disadvantages
But like all other HVAC systems, a wall-mounted system also has drawbacks.
1 – High Initial Cost
The cost of a wall-mounted ductless unit is higher compared to a window air conditioner. It covers both the purchase of the unit and its installation. You will most likely frown upon the initial outlay especially if you're installing it in a big house with several rooms. It means that you need one indoor unit for each zone in the house. However, the one thing you must understand that you'll get a return on your investment in a short time span, plus you end up saving money in the long run.
2 – Tricky Placement
Another potential issue you may encounter with a wall-mounted unit is its tricky placement. While the installation is a breeze, the one step that will make it a bit complicated is figuring out the proper placement. If you mount the indoor unit in the wrong spot, it could compromise or reduce its performance. For example, if you place it in a corner that exposes it to direct sunlight, then it might have some trouble reading accurate indoor temperatures. The good news is that you can hire a professional HVAC technician to determine the best location.
3 – Aesthetics
The air handlers of the wall-mounted unit are hard to miss when someone enters the room. There are those who find the design to be stylish, while others might find it distracting or obtrusive.
When Should You Choose A Wall-Mounted HVAC Unit?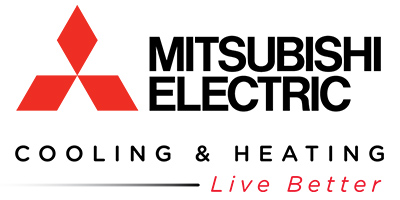 The wall-mounted mini-split system is the most sensible choice for an average-sized room with ceilings that are at least seven feet high. You'll find this variant as the ideal solution for a bedroom, living room, small office, and a dining room.
You must install the unit at least six feet high on the wall so that it can distribute the conditioned air evenly. If you're looking at conditioning rooms with slanted or low ceilings like an attic, then a wall-mounted mini-split may not be the right choice. You may want to go for a floor-mounted variety instead.
If you wish to install wall units in a large room, it is possible to install several units. You need several units to cover the large space, ensuring that the ideal comfort level is achieved. The installation of multiple units also guarantees that there are no hot or cold spots.
Installing A Wall-Mounted Mini-Split
Don't forget to check the specifications about wall depth before you purchase a wall-mounted ductless indoor air handler. The reason is that different makes and models come with varying wall depth sizes. The failure to check on the specifications regarding wall depth will result in inconvenience since the unit might not fit on your wall.
Each unit comes with a lightweight yet durable wall bracket. You must attach it to the wall first before securing it to the wall unit. Be sure that the wall unit is horizontally mounted. A diagonal or vertical mount will prevent the unit from functioning properly.
Vertical Surface
Furthermore, the unit must be mounted on a vertical surface since it won't function correctly if it is on a sloped wall, like that of the ceiling of the attic. There must be an allowance between the unit and the ceiling. If you're not sure about this, you can always read the manufacturer's specifications. Even better, consult with a licensed HVAC contractor.
Exterior Wall
It is imperative that your HVAC contractor installs the unit on an exterior wall. Doing so makes the process a lot easier, plus you don't have to worry about drainage issues later. If they place it against an outer wall, they can run the line set, drain tubing, and wires directly from the compressor to the air handlers located inside. The technician will only need a three-inch hole on the wall to do it.
In case there is no choice but to install the unit on an interior wall, then the contractor will have to add a condensate pump for drainage purposes. Be sure to keep the unit at a distance from electromagnetic interference produced by appliances like a TV or microwave oven.
Check Out One Of Our Ductless Installation Projects
Case Study: Clark Mitsubishi Ductless Installation In Sewaren NJ
Conclusion
With so many makes and models to choose from, you might find yourself overwhelmed by the experience of shopping for a wall-mounted air conditioner. It's a challenge that you must embrace, especially when it comes to finding something that addresses your comfort needs. The guidance from a professional HVAC technician should help you narrow down the prospects. They will consider factors like your budget, design, quality, and efficiency ratings.
Call Skylands Energy Service To Learn More About Ductless HVAC Systems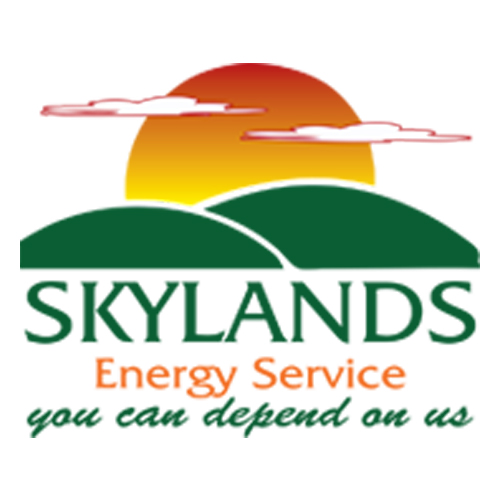 A ductless system will provide you with low energy costs, increased home comfort, healthy indoor air quality, and safety. If you are ready to switch to a ductless system or have more questions, call Skylands Energy Service right away. Our NATE-certified technicians will discuss your needs and requirements to help you find the best ductless HVAC system setup for your home. We offer a range of heating and cooling services, including installations, repairs, replacements maintenance, and more. We also provide free in-home estimates. Call Skylands Energy Service today.
Contact us now at (908) 707-1776 to find out more!