Updated 10/20/2020
There can be a wide range of problems that originate with a heating oil burner. You may hear unusual noise or see smoke that should not be there. When you notice such a problem, you can perform a visual inspection of the different parts of the oil burner. It is possible that you detect a common oil burner problem. However, do not try to repair anything on your own. Leave the repairs of such a complex device to a professional heating technician.
Common Heating Oil Burner Problems
This article discusses what to look for when conducting a visual inspection of your heating oil burner.
Leakage Of Oil
Oil can leak from the oil tank, pipes, pipe fittings, valves, attachments, or filters. Take a close look at these parts. If you notice any sign of oil smudges or spills, it indicates an oil leak. Do not leave this problem unattended. A small leakage can develop into a bigger leak. It leads to air getting inside the oil pipes. It reduces the efficiency of the heating oil burner. Signs that indicate oil leakage problem include:
Partially burned oil
Sooty puff-back
Burner shutdown
Oil spillage around the storage tank
If your storage tank is installed under the ground, get help from an oil burner technician to test the device for traces of water in the heating oil.
Unusual Noises
This clearly indicates a problem in your heating oil furnace. You will hear abnormal noise when the burner's electric motor, air fan, gas vent fan, motor bearings, or heating oil pump are not working properly. You will hear rumbling noises which indicates a problem with the oil burner's heating lines. Pay attention to:
The rubber bushing of the coupling assembly
Blower bearing
Electric motor bearings
Mounting bolts
Other internal parts
If you hear unusual noise while starting or shutting down the burner, it shows the oil pump or combustion chamber is not operating properly.
Unnecessary Fuel Consumption
If you notice a sudden spike in fuel consumption, it may indicate improper adjustment. Complete cleaning and re-calibration are needed to fix this problem. It is possible the oil pump pressure was not set properly or it is no longer set at the right level. Its nozzle must meet manufacturer specifications.
Obvious Damages
Look for problems like rust, dents, and cracks on the exterior of the heating oil furnace. When you can see some of these issues on the heating system's exterior, it can indicate a problem internally as well. Likewise, these problems are often seen in old oil burners. You should never ignore such problems because worn out and weakened parts pose safety dangers.
Oil Burner Doesn't Start
Conclusion
You can identify problems in an oil furnace in two ways. You can perform a visual inspection to find problems that are obvious. Secondly, abnormal noises during machine operation indicate internal problems. If you notice any such problem, you should call a licensed and qualified heating oil furnace technician to solve the problem right away.
Call Skylands Energy Service For All Of Your Furnace Repair Requirements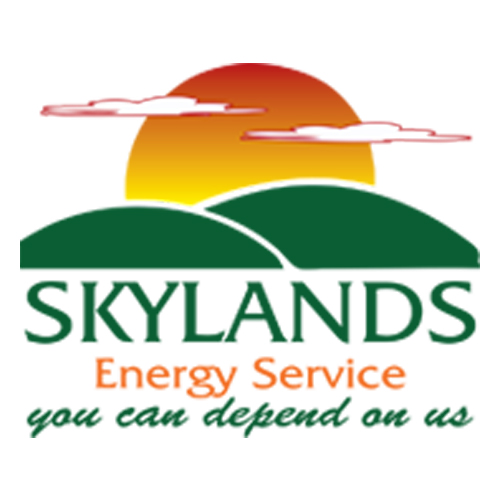 A highly-skilled technician is a must when you need oil burner repairs. It is not something that an untrained individual can perform as a heating system repair should never be a DIY project. A tech will have the necessary knowledge, skills, and experience to fix your heating system properly. Not all HVAC companies provide the same quality of work, so be sure to find one that'll fit your needs.
When looking for an excellent HVAC system repair company, do not hesitate to contact Skylands Energy Service. We will be happy to assist you. We provide free, no-obligation, in-home consultations.
Skylands Energy Service hires only the best licensed and certified HVAC technicians. Our services include HVAC maintenance, installations, repairs, and replacements. Rest assured that we can fix your HVAC system correctly and on time. All our heating and cooling services are affordable. When you need to replace your current system, we can help you find the best one that suits your needs and budget. Schedule an appointment by calling us today.
Contact us now at (908) 707-1776 to find out more!