Keeping a full fuel oil tank is essential if you rely on heating oil to maintain a comfortable home during winter. However, during the severest months of the season, keeping a full oil tank can be a challenging endeavor.
Most heating oil delivery companies would agree that winter is the busiest season. Additionally, fuel oil deliveries can be significantly slowed down when weather conditions are severe. Numerous oil suppliers refuse to deliver oil if they arrive at a home that does not have a shoveled path. For this reason, when you have an oil delivery on the way, it is essential to prepare your home. This way, you can keep your home comfortable, regardless of the weather outdoors.
Preparing For Home Oil Deliveries During The Winter Season
Throughout winter, it is essential to keep things as simple as possible for your fuel delivery driver. There are several necessary steps you should take when preparing your home for the delivery of heating oil.
Make Sure Your Address Or Location Is Visible
It is vital to make sure your oil company can easily find your home. Make sure your house number is displayed so that the driver can spot it. Doing so will ensure that your driver can reach your dwelling without any problems and begin the delivery process as soon as possible. If the number on the house is not visible, it may delay your delivery until your home is easier for the driver to find.
Maintain Easy Access For Your Fuel Supplier
If the delivery driver must go through gates or similar before accessing your fill pipe, you should take care of this in advance. Your heating oil delivery may be rescheduled if the driver arrives only to find locked gates. Therefore, if no one is home during the window of time scheduled for your delivery, you should make sure to leave any gates or fences open.
You should also be careful about any pets you may have. For example, if your fill pipe is in a fenced yard where one or more dogs reside, make sure they are contained in another area before the delivery driver arrives.
You should also try to make sure your fence does not obstruct access to the fill pipe.
Clean Out Any Obstructions Before Your Oil Delivery
The person delivering your oil must have direct access to the inlet as soon as they arrive. Your driver must carry a large hose. Therefore, it is critical to eliminate any debris in the path. The driver should be able to navigate the space efficiently and safely.
Ensure that you clear all branches, rocks, and potentially hazardous obstructions from the walkway that goes from the driveway or street to your inlet. Keep bushes around the inlet trimmed so that your provider can access the entry point without the chance of injury or inconvenience.
Remove All Ice And Snow On The Day Of Your Delivery
It is essential for your delivery driver to be able to complete the appointment safely and efficiently.
In some instances, when drivers identify significant hazards on the property, they may be unable to complete the delivery and ultimately have to reschedule the appointment. The hose carried on such trucks is typically heavy. It is dangerous for the delivery driver if your walkways have ice and snow on them. Numerous drivers will deliver oil no matter what, but nobody wants to sustain injuries in the process.
Therefore, shovel your driveway to rid it of recent snowfall. The driver should not be required to climb over snowbanks or wade through piles of snow to gain access to your intake pipe.
Remember that ice also creates problems. You would not be happy, nor would your driver, if they slip and fall when attempting to hook up the hose.
Having your heating oil delivered regularly is the best way to avoid the high price of an emergency delivery. Always make sure the person delivering the oil can safely and easily access the delivery point and that you eliminate all possible hazards on walkways, driveways, and in the yard.
Conclusion
You should take advantage of the tips mentioned above to ensure that your home heating oil deliveries are completed in an easy and smooth manner.
For top-notch service and heating fuel at competitive prices, contact Skylands Energy Service as soon as possible.
Call Skylands Energy Service For Reliable Oil Deliveries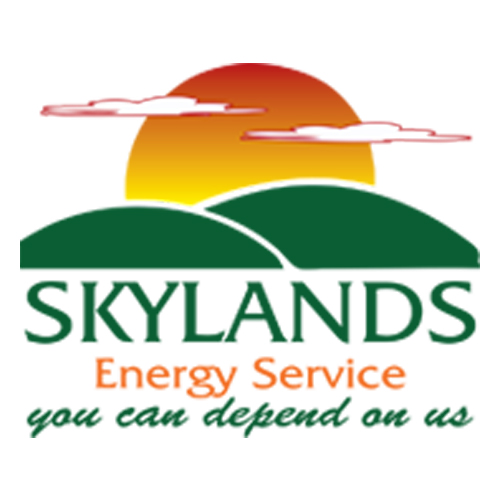 Skylands Energy Service offers reliable and affordable heating oil delivery services throughout Central New Jersey. We have many delivery plans and financing options available to meet your needs.
Likewise, our family-owned company has many different types of home comfort services. This includes heating oil delivery, coal delivery, plumbing services, heater repair, heating system maintenance, heater installations, and more. Be sure to give Skylands Energy Service a call today to see what we can do for you. All of our services come with a guarantee to ensure your satisfaction. Call now!
Contact us now at (908) 707-1776 to find out more!