Heating oil is one of the primary fuels that help keep homeowners warm during the winter season. It is low in cost but high in efficiency, making it the perfect furnace fuel for many American homes. However, there are some cases wherein the heating oil smell seeps throughout your house. Naturally, homeowners worry when they smell something unusual, especially if it's the distinct oil smell. If you have an excellent containment system in place, then this shouldn't be an issue. The odor will most likely disappear quickly. Ask for professional assistance from Skylands Energy Service on the rare occasion that the smell persists. An HVAC expert can help you find the root cause of the problem and achieve high indoor air quality.
Is A Heating Oil Smell In My Home Normal?
It is not normal for the smell of heating oil to permeate throughout your home. However, there can instances where it can happen. Some situations may be minor, while others are severe. Below are some of the most common reasons for the lingering heating oil smell.
A Recent Oil Tank Refill
It is not unusual for you to smell heating oil after a recent tank refill. There will be a faint lingering smell that should go away after a few days. If the scent doesn't dissipate after a couple of days have passed, then oil might have been spilled by the delivery crew. When this happens, try to use an absorbent cloth to stop any further spread. Remove damaged materials if there are any, then clean the surface with water and soap.
Rest assured that Skylands Energy Service offers safe and reliable heating oil deliveries in Central New Jersey. We make sure that all our fuel delivery services are completed without any problems, including spills. Contact us today to know more about our hassle-free heating oil delivery services.
The Initial Furnace Use
Heating systems are idle during the summer months. Homeowners only turn them back on when the need arises. Therefore, when the temperature drops and you switch your system on again after it has not been in use after a long period, expect to smell oil. This is perfectly normal, and the smell will fade away soon.
A Clogged Furnace Filter
A blocked furnace filter can result in your unit releasing an oil smell throughout your home. Look at your HVAC air filter to determine if this is the problem. Keep in mind that the furnace air filters should be changed regularly. If replacing the air filter doesn't solve the problem, then there might be another reason for the heating oil smell. Call Skylands Energy Service immediately.
An Underlying Furnace Problem
The odor could be a sign that your furnace is experiencing a more pressing problem. The oil might not be able to combust completely. Therefore, the dregs can be what is causing the smell to linger. Another cause is a cracked oil burner. The fumes will escape through these cracks and be circulated throughout your home. It could also be due to a faulty heat exchanger. An experienced HVAC contractor from Skylands Energy Service should be able to pinpoint the issue and help you resolve it quickly.
Is An Oil Smell Dangerous?
How the oil smell can affect our health is the usual concern of many homeowners. This is especially true when the oil tank is located in an enclosed area like their basement. Heating oil is not as dangerous as natural gas. This means that getting exposed to low concentrations of oil fumes is not as toxic. Heating oil will also not explode in case a leak happens. Even if this is the case, it is always better for your health and well-being that fumes are avoided at all costs.
Any repercussions from short-term exposure should be gone as soon as the smell disappears. Make sure that you are not exposed for long as this can result in serious health issues. Seek help from an expert HVAC technician as soon as you notice the lingering oil smell in your home.
What To Do If You Smell Heating Oil?
Perform the recommended actions as mentioned above. Replace the furnace air filter, inspect your furnace's burner to see if there are any cracks, and check if there are any oil spills on the ground. Make sure that your heating unit is turned off until the issue is resolved. You should also ensure that the area receives proper ventilation. Open the windows so that the fumes are let out. Children and pets shouldn't be allowed to stay in the contaminated area as well.
All of these are just a few simple steps you can do for minor problems. If the smell of heating oil still lingers after doing these, contact your local trusted technician to provide you with expert assistance. There might be something more going on than what you can smell or see. It is best to leave it in the hands of a professional in this case.
Conclusion
A smell can be a good indicator of the dangers that we cannot immediately see or hear. It allows you to know that there is a problem that needs to be solved right away. When you smell heating oil lingering around your home, then you should not dilly-dally. Instead, find what is causing it as soon as you can. This is not a normal occurrence as your oil system should be able to contain the fumes completely. Consider calling an HVAC professional for help as they have the skills, experience, and knowledge to get to the root of the problem and resolve it quickly.
Call Skylands Energy Service For Superior Home Comfort Solutions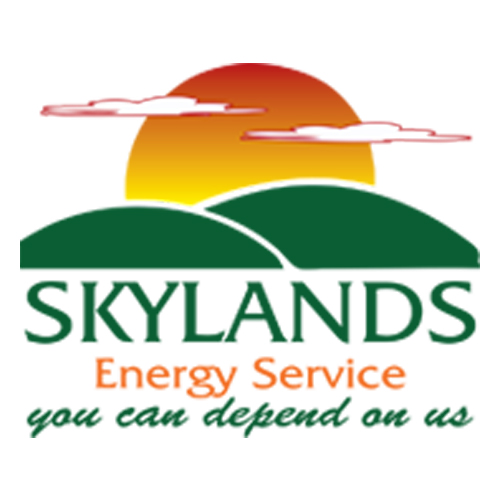 For all your heating and cooling needs, do not hesitate to call Skylands Energy Service. Our highly-qualified and NATE certified technicians offer superior HVAC services in Central New Jersey, including repairs, tune-ups, installations, and replacements. Each of our friendly techs has the skills, knowledge, and experience to ensure correct and timely services to your HVAC system.
Skylands Energy Service offers affordable heating and cooling services in the area. Rest assured that our maintenance checks can significantly improve your home comfort, energy-efficiency, and cost-effectiveness. If you are looking to achieve better IAQ, our experts know the most advanced solutions to help you. We back our services with a warranty because your satisfaction is important to us. We also provide fuel oil deliveries at the most competitive costs. Call today to learn about our various oil delivery plans and financing options. Schedule an appointment with Skylands Energy Service today for a free, in-home consultation.
Contact us now at (908) 707-1776 to find out more!