Ductless line sets connect the indoor air handler with the outdoor condenser unit. These line sets are essential components when it comes to the ability of your mini-split system to provide heat and cool air. They help move refrigerant throughout the system. Therefore, it is essential that your HVAC company selects and installs the line sets correctly. Otherwise, the mini-split system will not be able to function as it should.
This article will offer the information you need to learn about the importance of a mini-split system's line set.
Ductless Line Set: What Is It?
A ductless line set uses two copper tubes in order to connect the indoor air handler to the condenser outside. The copper tubes are different sizes. One tube is larger than the other. The smaller tube is the discharge or liquid line. Its purpose is to transport the liquid refrigerant that the mini-split system uses to the indoor air handler to absorb heat. The larger of the tubes is the suction line. This suction line carries the heated gaseous refrigerant out to the condenser so that the heat can be released.
The refrigerant, liquid and gaseous, will circulate continuously through the two copper lines to provide the conditioned air you desire. The direction the refrigerant travels will depend on whether you want cooling or heating. In other words, when you want heat, the unit will reverse the flow of the refrigerant.
Multi-Zone and Single-Zone Ductless HVAC Setups
If you are using a single-zone mini-split system, then you'll only need to purchase one single line set for your unit. However, if you are using multi-zone systems in your home, you'll need to buy a line set for each indoor unit. Other things you'll need to consider are the total length of the line, diameter, and distance. Otherwise, it's possible your mini-split system won't function the way it should. An experienced HVAC contractor will be able to determine what you need prior to the installation of your ductless system.
Branch Box
Additionally, there are some multi-zone units that require a branch box to move refrigerant from the outdoor condenser unit to the unit indoors. This branch-box will also require a line set of its own to connect it to the unit outdoors. Branch boxes are manufacturer-specific, meaning that not all combinations of branch boxes are supported. Therefore, careful consideration of the right HVAC company for your mini-split installation is important. An experienced ductless installation company will know which branch box is right for your specific ductless system.
Port Adapter
Your HVAC contractor might also recommend the use of a port adapter. When the line has a fitting that doesn't match the standard fitting on your ductless system, this port adapter will help make the connection possible. Some homeowners think that a port adapter will instead restrict the flow of refrigerant. You can rest assured that these port adapters' design ensures that it does not impede the flow of refrigerant. When an HVAC contractor uses a port adapter, they won't need to make modifications to your current line to complete the installation of your ductless system. This type of adapter allows HVAC contractors to use the correct line size without worrying about the size of the fitting.
Of course, the company that you choose for the installation of your ductless system should always adhere to the recommendations put forth by the manufacturer when determining the sizing for a refrigerant piping connection. This is a big reason why you should not consider the installation of a ductless mini-split as a DIY project. It is something that requires the experience and knowledge of a trained and licensed HVAC contractor for the best results.
Accessories For Line Sets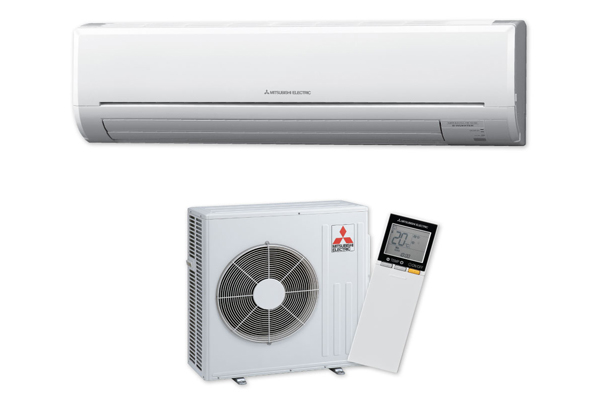 The following three accessories are designed to ensure your experience with a mini-split system is as easy as possible.
Rectorseal NoKink
This is an accessory that is simply a flexible connection that is used between the mini-split system's evaporator and the refrigerant line. The 3-inch copper stub and NoKink technology make installation easier. This accessory prevents kinking in the refrigerant line and, in turn, helps save labor costs and time during installation. It also helps to ensure that your mini-split system is functioning at its peak of efficiency.
Ball Valve
The ball valve has been designed to allow easy suspension of the flow of refrigerant without the need for removal of the seal cap. This item makes the servicing of refrigerant lines fast and easy. Additionally, it allows for fast charging with a Schrader valve. This accessory is a necessity for servicing multi-zone ductless systems because it allows a technician to work on the system without having to make sure lines have had the refrigerant removed.
Line Set Covers
This is an accessory that helps protect and hide the copper lines used by your mini-split system. Without the line set cover, the line set used in your system would be exposed to rain, direct sunlight, and other outdoor elements. It's important to keep in mind that exposure to UV rays can cause your line sets to deteriorate faster than they should. The line set cover provides a barrier against weather conditions, protecting the line set needed for your system.
Additionally, the line set cover can easily be painted. This allows you to paint the cover to match your wall so that it can blend into your design seamlessly. When you value the aesthetic appeal of your home, this is a great perk.
Sizing Of The Line Set For Your Ductless Mini-Split
There are various sizes of line sets. The size your system needs will depend on things like the make and model of the mini-split system, number of evaporators used, size of the condenser, and distance between units. Each manufacturer has predetermined the line set size needed. Therefore, it is always recommended that the installation company you choose for your ductless system has the experience to know exactly which size your mini-split system will need.
Diameter
Typically, the line set size will correspond with the size of the mini-split system. This means that the higher tonnage or BTU (British Thermal Unit), the larger the line set diameter will need to be. Mini-split line set sizes will be indicated by numbers. The diameter of a system's liquid line is the first number, and the suction line diameter is the second number. For example, a large line might have a ¾" diameter for the liquid line and a suction line diameter of ¾". The smaller line set has a liquid line set diameter of ¼" and a suction line diameter of ½".
Distance
This is simply the maximum length line set that your mini-split system will need. This length is an important factor for your HVAC contractor to calculate as it will impact the location for both the indoor unit as well as the outdoor unit. Furthermore, when the distance is measured, make sure that any bends or corners in your home are also taken into consideration. In order to ensure an accurate measurement, vertical rise and wall thickness must also be considered.
If you hire a ductless installer who is inexperienced, you might find that you have issues with the installation of your mini-split system. You might discover that the indoor unit is placed too far away from the system's outdoor unit. In a case like this, your ductless system will not be able to operate properly because the distance exceeds the maximum length that is needed.
Refrigerant
The distance between your ductless system's indoor and outdoor units impacts the refrigerant in a line set. When you buy a ductless system, it will have already been charged with the necessary amount of refrigerant. For most installations, this factory charge will be sufficient. However, if the installation of your mini-split system requires a longer line set, your HVAC contractor will often need to add additional refrigerant in order to ensure your ductless system is able to function at its maximum capacity. Your contractor should have the knowledge and experience to be able to know how much additional refrigerant will be needed for your home installation.
Quality
Just like other purchases you make, it's important to ensure that the line sets your contractor uses are of high quality. This way, they can provide years of service. You can check if annealing was done on the line set. This is a heat-treating process and will ensure the copper tubing is able to flex without kinking or breaking. The product should also include a minimum manufacturer's warranty of five years.
Line sets that are high quality will have flared ends. This makes installation easier because there is no need for the HVAC contractor to braze it. Additionally, the line set should have a minimum insulation thickness of ½ inch. The insulation should also have a UL listing for water-resistance as well as a rating for smoke and fire. This will all help to ensure that the use of the line set will be safe.
Incorrectly-Sized Line Sets
Problems are common with improperly-sized line sets. Here are some issues that you might encounter if the line sets are too big or too small:
Undersized
A suction-line that is too small can result in too little operating pressure for your system. This can reduce the efficiency and capacity of your ductless system. It can also lead to a reduction in the lifespan of the system.
Similarly, an undersized liquid line can result in both the outdoor unit and indoor unit not receiving an adequate amount of refrigerant to operate properly. This can also reduce the operating pressure of the unit. If this happens, your ductless system will not function properly and won't be able to operate at its maximum capacity.
Oversized
When a suction line is too big, the refrigerant pressure can be to low for the required needs of the system. This can result in inefficient transport of liquid to the compressor. This can mean the compressor will not be able to operate properly because there isn't enough refrigerant for the compressor to be able to release a build-up of heat.
If the liquid line is too big, it will hold too much refrigerant. However, this should not happen. The liquid will easily become diluted. In turn, this can damage the compressor because there isn't enough refrigerant for proper functioning.
Check Out One Of Our Ductless Installation Projects
Case Study: Clark Mitsubishi Ductless Installation In Sewaren NJ
Conclusion
In order for your ductless system to function at maximum efficiency and provide optimal performance, the right supporting components are necessary. Therefore, a line set that is the right size, and that is installed properly will be essential for the overall functionality of the system. In order to ensure the best results, always choose an HVAC company for ductless installation that adheres to installation guidelines offered by the manufacturer.
A licensed HVAC technician can provide help from beginning to end, from helping you find the right system and line sets to buy through testing the operation of your new mini-split installation. With professional assistance, you can rest assured that your system will be able to keep your home comfortable.
Call Skylands Energy Service To Learn More About Ductless HVAC Systems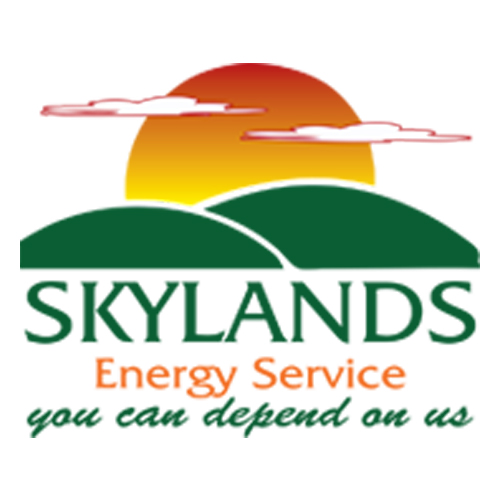 A ductless system will provide you with low energy costs, increased home comfort, healthy indoor air quality, and safety. If you are ready to switch to a ductless system or have more questions, call Skylands Energy Service right away. Our NATE-certified technicians will discuss your needs and requirements to help you find the best ductless HVAC system setup for your home. We offer a range of heating and cooling services, including installations, repairs, replacements maintenance, and more. We also provide free in-home estimates. Call Skylands Energy Service today.
Call Now: (908) 707-1776 Read Our Reviews
Contact us now at (908) 707-1776 to find out more!