Ductless mini-split systems come in different types, with wall-mounted units being the most popular of its kind. However, it might not always be the best-suited one for your home. It might be the go-to option when you want to cool or heat your bedroom or living room. However, for spaces that require more coverage, such as classrooms, recreational areas, or commercial buildings, you need an HVAC unit that offers a more effective heating and cooling solution.
These are where suspended mini-splits come in. It is a versatile and convenient cooling option for large areas, including any large residential or commercial settings. Rest assured that if you want to cool a retail store, a gym, a game room, a restaurant, or an equipment room, a suspended ductless mini-split can do the job.
Choosing A Ceiling Suspended Unit
Ceiling suspended mini-splits can move cold or hot air over great distances. If you are looking to efficiently and effectively condition large areas while using fewer units, then a suspended system can help you. It is the recommended unit for when you have a large space that a wall- or floor-mounted units cannot accommodate. A ceiling suspended unit can ensure that the entire length and width of ample spaces receive conditioned air evenly.
A ceiling suspended unit is also perfect for large rooms where you can't set up other cooling system options. This includes places that have floor to ceiling windows, for instance. This type of room does not have enough wall space where you can install a wall-mounted unit. If the ceiling and floor aren't made of glass or other fragile materials as well, then a ceiling suspended is the ideal option to install.
It is also a highly recommended HVAC unit for commercial buildings, including showrooms, lobbies, call centers, and classrooms. Floor- or wall-mounted units cannot cool these large spaces effectively, especially if it is a cubicle-spaced type of office. The cubicles tend to obstruct the airflow and, in turn, conditioned air won't be adequately distributed, and employees will feel hot or cold spots across the office floor. A ceiling suspended system provides more consistent heating or cooling and is guaranteed to be more beneficial to wide spaces.
Ceiling Suspended System Installation
A ceiling suspended system is installed via one of two ways. It can be either secured directly to your ceiling or suspended on threaded rods below the ceiling level. Choosing how to install them depends on whether there are appliances in your ceiling that can block the airflow, such as a light fixture. If there are, then it is best to suspend the indoor unit with rods. Make sure that the unit is at least eight feet high for it to operate to its maximum capabilities.
A ceiling cassette unit is installed in the middle of the room. Whereas, a ceiling-suspended unit should be installed against an outside wall. It is powerful enough that the airflow can reach the other end of the room, ensuring the airflow reaches the long stretch of the room evenly. Installing it on an exterior wall makes it easier to run the line set, drain tube, and connecting wire directly to the outdoor unit through a three-inch hole in the wall.
Make sure that the indoor air handlers aren't installed near televisions, microwaves, or other appliances that have electromagnetic waves. This can cause interference between the indoor unit and the remote, and affect the communication between the two. Moreover, the unit shouldn't be installed in or near direct sunlight or other heat sources. These will throw off the sensor in your indoor air unit, and it won't be able to read the room's temperature accurately. In turn, the output is also affected, and you will end up having an uncomfortable living space.
Pros Of A Ceiling Suspended
There are many benefits to having a ceiling suspended unit. Some of these include:
Easy Installation – Ceiling suspended units are easier to install than traditional HVAC units. This is because it does not need ducts to operate and only needs a small home through an exterior wall for the conduit to pass through. There is no need to tear down walls or ceilings for ductwork as it is non-invasive. Installation usually only takes a few hours as well.
Energy Efficiency – Leaky ductwork is also not a problem with suspended mini-splits. No energy is lost this way. No ductwork also means that friction loss and other design deficiencies are eliminated.
Fresher Air – Ceiling suspended systems have a multi-stage filtration system that ensures high indoor air quality. It prevents dust, dirt, and other contaminants from circulating throughout your home so you can have cleaner and fresher air.
Interior Design – This system has a compact and modern design. It is suspended on the ceiling and is mostly out of sight, ensuring that the room's interior design isn't primarily affected.
Inverter Technology – Some suspended make and model are equipped with inverter technology. They are highly efficient and cost-effective. This means you receive superior thermal comfort without burning a hole through your wallet.
Zoning – Depending on your needs, mini-splits let you have single-room or multi-zones. It allows you and your family to create zones and customize the cooling and heating experience of each room.
Add-On Features And Accessories For Ceiling Suspended Units
Suspended ceiling units come in many make, model, and brands. Each one is made differently and comes with its own set of features and accessories. Here are a few of the add-ons you can install on your system to customize it according to your home's needs and specifications.
Condensate Pump
Also known as a lift pump, this is used to drain off the water byproduct of the cooling process. Many models are equipped with condensate pumps. If the one you have doesn't have one, then you can purchase a condensate pump. However, make sure that it is compatible with your suspended unit.
Fresh Air Supply
Many ceiling suspended units can be connected to a fresh air supply via a duct and fan. This way, you draw in fresh air into your home while maintaining thermal comfort.
Remote Control
Each suspended unit has different controls. Some have handheld wireless remotes, while others have wall-mounted controls. You can also opt to have smart controls installed. This means that you connect your suspended unit to the Wi-Fi, and you can control it via an app that is on your smartphone or tablet. This way, you can manage your system even if you are away from your home.
Universal Mounting
A few make and models have universal mounting capabilities. The unit can be mounted at the bottom of a wall or can be suspended from a ceiling. A downside of this capability is that the airflow isn't as far-reaching as units that are built to be suspended from the ceiling only.
Check Out One Of Our Ductless Installation Projects
Case Study: Clark Mitsubishi Ductless Installation In Sewaren NJ
Conclusion
Suspended ceiling mini-splits are the solution if you have large open spaces like showrooms, classrooms, and gyms, among others. Do not hesitate to call a professional HVAC technician to help you when you are looking to install a ceiling suspended system in your commercial or residential area. An expert mini-split installer is equipped with extensive knowledge and years of experience to make sure that the mini-split you buy is the best-suited one for your home.
Call Skylands Energy Service To Learn More About Ductless HVAC Systems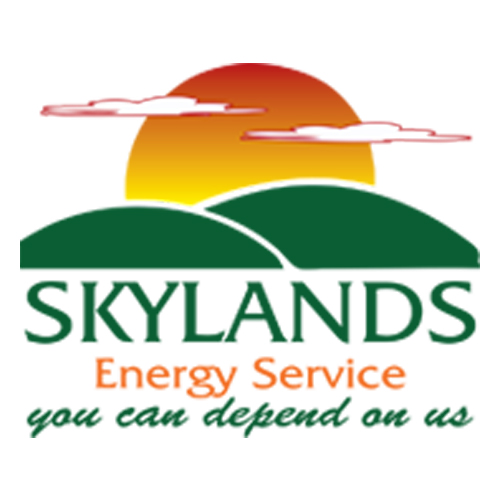 A ductless system will provide you with low energy costs, increased home comfort, healthy indoor air quality, and safety. If you are ready to switch to a ductless system or have more questions, call Skylands Energy Service right away. Our NATE-certified technicians will discuss your needs and requirements to help you find the best ductless HVAC system setup for your home. We offer a range of heating and cooling services, including installations, repairs, replacements maintenance, and more. We also provide free in-home estimates. Call Skylands Energy Service today.
Contact us now at (908) 707-1776 to find out more!