A ductless mini-split operates efficiently and quietly. It provides consistent cooling or heating to your home, ensuring that you are comfortable throughout the year. When you are on the lookout for a mini-split, contact your trusted HVAC professional. An expert technician can help you find the make and model that will fit your specific budget and needs.
Mini-split unit accessories can be added to improve your system's performance. A couple of these accessories are vital, whereas some are just lovely add-ons. The essential accouterments are needed to ensure that your mini-split performs at peak capacity.
Accessories Needed For A Ductless Heat Pump Installation
This article will list some of the accessories that are vital for the installation of your mini-split system. They are as follows:
Line Sets
The line set, which is made of two copper tubes, connects the indoor air handler to the outdoor condenser. It is where the refrigerant passes through during the refrigeration cycle. A line set is composed of a large pipe and a small one. The large pipe is also called the suction line. It is where the coolant travels while it is in its gaseous state. On the other hand, the smaller one is the liquid line because the refrigerant is in its liquid state as it passes through this tube.
A line set helps the refrigerant carry heat inside and outside your home, depending on your preferred use. It is, therefore, vital in ensuring that the mini-split operates at optimum capacity. The line set should be appropriately sized to your mini-split. It should also have the correct length. Otherwise, it won't be able to function correctly.
Check the installation manual for the correct size. You should also measure the distance between the two units to determine the exact length needed. Ensure that you include all turns in the measurement as well. Ideally, you should ask an expert technician to help you buy the right line set. This way, you can avoid mistakes and preserve your system's warranty. Skylands Energy Service offers affordable HVAC services. Schedule a free consultation today!
Line Set Adapters
Line set adapters are needed when the port connectors in the outdoor unit do not match with the line set needed for the indoor air handler. It is essential that you only use manufacturer recommended line adapters. Check the installation manual for the list. However, a DIY ductless installation is not advisable. Only a professional HVAC contractor should perform a ductless installation and will know the necessary components for this installation. Call Skylands Energy Service to schedule a free consultation.
Line Set Cover
Homeowners who value aesthetics usually go for a mini-split as it has a sophisticated and modern design. It is not bulky, and it, therefore, does not interrupt the room's interior design. The line set can be installed behind the wall, so only the compact indoor air handler is visible in the room.
Unfortunately, there are situations wherein the line sets cannot be hidden behind the wall. A line set cover is perfect for when this is the case. It covers the line set so that it can blend with the wall. You can paint over it so that it matches the wall color as well. Although it isn't a necessity, it is a nice addition to your mini-split.
Whip & Disconnect Box
Mini-split systems need their own power circuit. It is also required by code to have disconnect boxes installed near the outdoor condensers. The whip box, on the other hand, encloses all the wires connecting the disconnect box to the outdoor unit. During an HVAC maintenance or any other service by a professional, the disconnect box allows the technician to switch off the power to your system. This way, any electric-related accidents are prevented.
Surge Protectors
Ductless mini-splits operate using electricity. Like the other appliance in your house, they are vulnerable to electrical issues, such as lightning power surges. These can damage the electrical parts of your unit. A specially-designed surge protector will keep your mini-split safe from any voltage spikes and other power issues.
Connecting Wires
The connecting wire not only transports power to the indoor air handler. It is also the communication line between the two primary components of the mini-split. The connecting wire you purchase should be per the manufacturer's recommendations. Skylands Energy Service can help you find the correct one for your particular system.
Drain Tubing
The cooling cycle of your mini-split also manages the humidity level in your home. The moisture it removes from the air is condensed into liquid. The unit then drains it through the drain tube and out the drain pan. Make sure you purchase the correct drain tube size. Otherwise, the water cannot be disposed of properly. This can result in water damages to both your mini-split and home.
Condensate Removal Pump
There are some situations wherein your mini-split can't drain the water with gravity alone. If this is the case, your unit requires the use of a condensate removal pump. This small pump helps remove the water from your unit. It is installed at the interior mounting of the water sensor and the pump. It can also be installed under the indoor air handler.
Drain Pan Heaters
The drain pan might get frozen, especially if you reside in a place that has cold climates. The ice can affect your mini-split's operation. A drain pan heater can be used to prevent ice from forming. Your mini-split's heating range can also expand because of this accessory. However, drain pan heaters are only required when you live in places that experience frigid temperatures.
Wind Baffles
Wind baffles are installed on your outdoor unit. This allows it to provide your home with low ambient cooling. It is a useful add-on to have when you have a room in your house that needs to be cooled throughout the year.
Wi-Fi Adapters
Installing a Wi-Fi adapter to your mini-split lets you control it using smart technology. Hook up the adapter to your unit, and this will allow you to control it via an app on your tablet or smartphone. This way, you can manage your unit from virtually anywhere. This accessory is ideal for homeowners who are always out of their homes. It gives you the peace of mind that you can control your system wherever you are.
Condenser Pads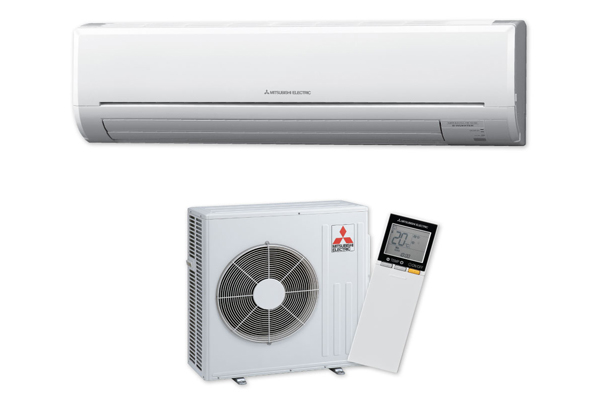 The condenser pad is plastic or concrete-covered foam that serves as a mounting surface for your mini-split outdoor unit. It is the most common option of its kind. This pad is a flat, stable surface that also reduces the vibration and the noise from the unit.
Condenser Unit Brackets
Condenser unit brackets are where the outdoor unit is mounted. It keeps the outdoor condenser off the ground. This is perfect when you have indoor air handlers on the second floor or higher in your house. If you live in a place that snows a lot, it also protects the indoor unit from heavy snow. These wall brackets come in different sizes and have features such as noise transmission reduction.
Branch Boxes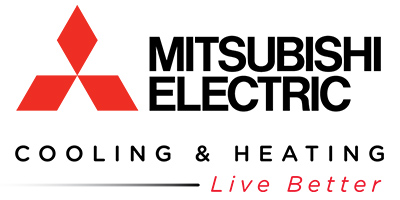 One condenser can have as many as eight indoor units attached to it. An eight-zone capable condenser requires a branch box. This accessory will allow the refrigerant to circulate between the outdoor unit to the indoor air handlers. Keep in mind that branch boxes are manufacturer-specific, so you need to make sure you are buying the right one for your mini-split.
Maintenance Accessories
Regular cleaning and tune-ups ensure that your mini-split is at peak condition at all times. It also extends your unit's lifespan. There are some maintenance steps you can do yourself, and maintenance accessories like bib kits and condenser cleaners can help you. This accessory will help you clean and maintain your mini-split so that it functions at an optimum level.
All-In-One Installation Kit
Also called a pre-packaged kit, an all-in-one installation kit has all the necessary accessories to help you during the installation of your mini-split. This way, you don't need to purchase them individually, and you get to save time as well as money. An all-in-one kit usually includes a drain tube, line set, connecting line, surge protector, a whip and disconnect box, and a wall sleeve. They come in various sizes, so you need to make sure you buy the right one that matches your mini-split's specifications. However, a DIY installation is never recommended. It is always best to call a licensed HVAC contractor as they can ensure proper installation. Remember that the quality of the installation is just as important as the make/model. It guarantees safe and energy-efficient operation. It also maintains your manufacturer's warranty.
Check Out One Of Our Ductless Installation Projects
Case Study: Clark Mitsubishi Ductless Installation In Sewaren NJ
Conclusion
Mini-split accessories help you achieve maximum convenience, comfort, and safety. You have to decide which ones your mini-split needs so that your home comfort level increases. You also have to factor in your budget so that you can spend on the needed accessories wisely.
To ensure smooth installations, call a reliable HVAC professional. An expert is equipped with extensive knowledge and experience to recommend the best accessories to fit your specific needs. This will ensure that your home is comfortable and safe at all times.
Call Skylands Energy Service To Learn More About Ductless HVAC Systems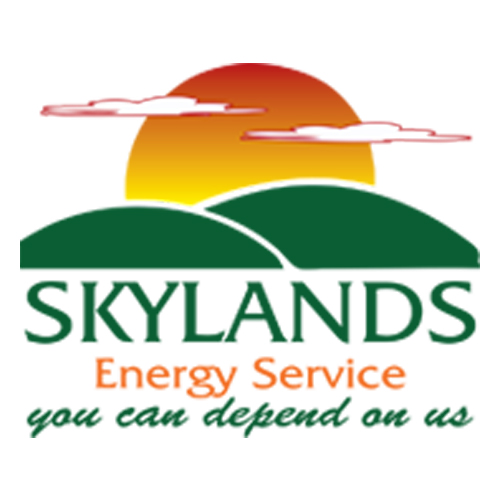 A ductless system will provide you with low energy costs, increased home comfort, healthy indoor air quality, and safety. If you are ready to switch to a ductless system or have more questions, call Skylands Energy Service right away. Our NATE-certified technicians will discuss your needs and requirements to help you find the best ductless HVAC system setup for your home. We offer a range of heating and cooling services, including installations, repairs, replacements maintenance, and more. We also provide free in-home estimates. Call Skylands Energy Service today.
Call Now: (908) 707-1776
Contact us now at (908) 707-1776 to find out more!