Mini-splits are becoming a popular choice for a heating and cooling system among homeowners. They require a controller to unlock your unit's full potential and work with your home's specific needs.
More control of your mini-split means more comfort for you and your family. Therefore, with the right control system, you can assure even problem areas like sunrooms, attics, and new additions will be as warm or cool as you want them to be.
The perfect ductless mini-split controls not only means your system will run at optimum efficiency but also that you can easily meet the needs of your family's preferences.
What Is A Ductless Heat Pump Controller?
A controller is a ductless accessory meant for communicating with your cooling and heating system. Most controllers are a simple, handheld remote control. But, there are also newer, sophisticated ones that allow you to control your system from your smartphone.
Your indoor air handler has sensors on it that control the dehumidification, heating, and cooling of your system. You use your controller to signal these sensors to reach your desired settings. Consequently, ductless technology will work to maintain that comfort level.
Mini-splits are an energy-efficient way to solve your heating and cooling issues. Furthermore, with the right controller, you'll reach your mini-splits full potential and easily be able to fully customize your comfort.
This article discusses the different types of ductless heat pump controls and their capabilities. It's important to learn about each one before you decide which to purchase.
Ductless Remote Control Functions
Each controller has different features depending on the brand, make, and model. But, there are a few standard features that are on all controllers. They are listed below:
On/Off Display
This feature indicated if the unit is currently operating.
Mode Setting
The mode setting lets you choose between four modes. They are typically AUTO, DRY, COOL, and HEAT. AUTO mode allows the system to automatically change between COOL and HEAT modes. Your system will switch to HEAT when the temperature is low and COOL when the temperature is high.
DRY mode cycles the compressor on and off for a couple of minutes, depending on the temperature of the room. COOL mode is used to cool the room, usually in the hot season. Lastly, HEAT mode is used to warm up the room, typically in the cold season.
Economical Mode
This mode activates the sleep or economy function. When in use, your mini-split raises the set temperature in increments. For example, the temperature increases by one degree after an hour, two degrees after two hours, and so on. This mode is usually used when at night when the occupants of the room are sleeping. The economy mode also helps save energy.
Fan Speed
The fan speed can be changed to Low, Medium, High, or Auto. The Auto speed automatically changes based on the temperature of the room.
Timer
The timer allows you to set a specific number of hours until your system turns on or off.
Air Louver
The air louver allows you to direct the airflow where you want it. Some units have a left and right control, others have an up or down control.
Basic Controls
Indoor units come with a handheld controller. However, many homeowners are surprised when their indoor units do not come with a smart thermostat.
Similar to a TV remote, the handheld controller lets you communicate with the indoor unit. It allows you to turn the indoor unit on or off. You can set a specific temperature, and change whether your system is in heating mode or cooling mode. Lastly, it allows you to change the airspeed and the vane direction. Some controllers also have sensors and timers that make for convenience and comfort.
This type of basic controller may work for you if you just have a single-zone unit for an infrequently used room. On the other hand, if you have a multi-zone ductless setup, you will likely want a controller that will allow you to easily manage them from a single source.
Programmable Controls
If you are considering a multi-zone mini-split system, then you will want a device to control all the indoor units with one controller. You'll soon realize that it's quite a hassle to go to each zone and control each individual unit.
Programmable thermostats have the standard functionality of a controller. But, they also have an added feature called automated daily settings. This feature lets you pre-program your choice in temperature ranges for any day. Its technology allows it to work through walls. This lets all your connected units receive the settings and work based on what you set, like the fan speed, temperature, airflow direction, and operation mode. You can also decide when the units will turn on or off and how long they will operate.
The programmable controller should be the same brand as your mini-split system. Otherwise, you'll have an incompatible controller that won't be able to communicate with your indoor units properly.
Smart Controls
Smart thermostats have lots of capabilities including scheduling set parameters. They also have features that show current weather notifications and predict how to adjust the settings. The smart controls remember your comfort preferences and learn what settings you like based on the time of the day.
Some smart thermostats come with multi-zone sensors. These sensors help with home security and safety. They can detect the humidity and occupancy of the home. It's able to ensure that each occupied room receives air at the preferred temperature. It can also control your humidifier, dehumidifier, and ventilator.
Smart thermostats are able to connect with security devices like carbon monoxide detectors, smoke detectors, and cameras. You can receive notifications to your phone that alert you if your home's temperature is at a dangerous level. This is very helpful in situations where a pipe might burst due to the cold or your pet might get sick due to the heat.
One downside to smart controllers is that they can be quite expensive and more complicated to install. Each indoor air handler requires a smart thermostat and a thermostat adapter to be installed by a professional. This is called dry contact and allows the systems to communicate with each other. Some smart thermostats might not even work with certain mini-split heat pumps.  However, if it does, you might experience problems with functionality like controlling humidity or adjusting the fan speed.
Wi-fi Adapters
A smart thermostat is a great option. But, if you want home comfort without the extra cost and confusion, a wi-fi adapter might be a better choice. A wi-fi adapter has the same settings as a programmable controller with the convenience of a smart thermostat. It is easy to use and the price won't go over your budget.
Before purchasing a wi-fi adapter, make sure it is compatible with your specific mini-split. The device has to be installed in each indoor unit. It is controlled with an app that can be downloaded on your smartphone, tablet, or computer. After it's set up, you'll have complete control of your unit at your fingertips. With this, you'll be able to control the temperature settings, airflow, dehumidification, fan speed, and more.
Integrated Controls
If you already have a heating and cooling system but are thinking about supplementing it with a mini-split, consider purchasing a RedLink controller. It allows you to control all your mini-split units with integrated control.
With RedLink Technology, you can connect up to 16 devices with your heating and cooling system. Also, you can manually operate devices from your smart device or a central controller. It won't interfere with any other wireless devices in your home. This is a great way to supplement your current HVAC system and save on energy costs.
Conclusion
Knowing the differences between each type of controller is important so you can create the best home comfort strategy to suit your home's needs. If you want more information on how controllers allow you to personalize your heating and cooling system, contact a qualified HVAC technician. An HVAC expert has lots of knowledge and experience to help you choose and install the best controller for your heating and cooling needs.
Check Out One Of Our Ductless Installation Projects
Case Study: Clark Mitsubishi Ductless Installation In Sewaren NJ
Call Skylands Energy Service To Learn More About Ductless HVAC Systems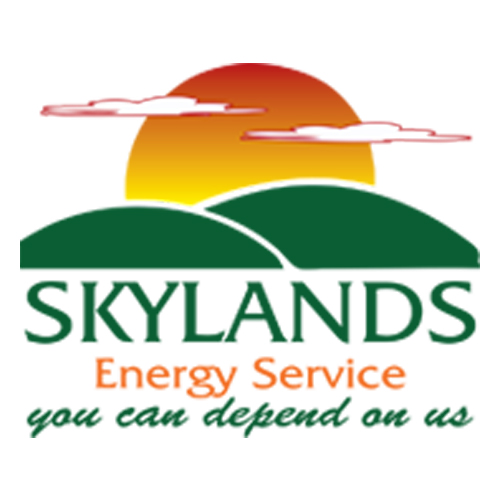 A ductless system will provide you with low energy costs, increased home comfort, healthy indoor air quality, and safety. If you are ready to switch to a ductless system or have more questions, call Skylands Energy Service right away. Our NATE-certified technicians will discuss your needs and requirements to help you find the best ductless HVAC system setup for your home. We offer a range of heating and cooling services, including installations, repairs, replacements maintenance, and more. We also provide free in-home estimates. Call Skylands Energy Service today.
Contact us now at (908) 707-1776 to find out more!