Every homeowner should learn how to perform basic furnace troubleshooting. This is a skill that will prove quite handy during the colder months of fall and winter. Although furnaces are built for durability, they are certainly capable of both problems and total failure. At one point in time, no matter how tough this equipment may be, it can eventually develop issues that have an impact on the overall safety and comfort of homes. While not all problems should be handled with DIY methods, there are some troubleshooting steps for furnaces that you can definitely take on your own.
Furnace Troubleshooting All Homeowners Can Use
This article will share several troubleshooting tips for furnaces that any homeowner is able to use.
Insufficient Furnace Maintenance
Cold temperatures can overwork a furnace during winter and yet this equipment is still expected to perform nearly year-round. Unless a furnace is being regularly maintained, it has a far higher likelihood of suffering a breakdown due to normal wear and tear, worn components, and general damage. Routine maintenance is actually quite easy and very straightforward. Combine troubleshooting for furnaces, a yearly furnace tune-up, and general HVAC repairs from a licensed HVAC company to ensure that your home furnace is always working as it should. Don't wait for problems to spiral out of control before scheduling HVAC services. If they do, these problems may become irreparable or they might be far too costly to fix.
Troubleshooting Tip: Have your home furnace professionally inspected at least once each year.
The Furnace Filter Is Dirty
When troubleshooting any unit that is more than several years old, one problem that you may find is a clogged and dirty filter. Air filters regulate the number of particulates that are being distributed in the air throughout your home. Filters keep the indoor air both clean and safe to breathe in. As time goes on, however, an air filter can accumulate so much debris that it becomes dirty, clogged, and ultimately inefficient.
Troubleshooting Tip: Check your filter at least once a month. If it is dirty, remove it and clean it as per the manufacturer's instructions or replace it with a new one as needed.
Pilot Or Electric Ignition Control Problems
When the electric ignition has a problem, this may be caused by an electrical issue. When the pilot light is out, your furnace will not supply heat. If your furnace has an electric ignition, don't try to manually light it. This should be relit only when the furnace has power, however, you should always use the owner's manual as your guide.
Troubleshooting Tip: Be sure to check the circuit breaker first. If it's been tripped, resolve the problem and then check the furnace again. Inspect the furnace for problems like drafts or clogs. If it still won't light, have a licensed HVAC professional investigate the problem right away.
The Thermostat Is Malfunctioning
When a furnace won't turn on when the thermostat is engaged, this is component could be damaged or faulty. The troubleshooting for this issue is often quite easy and generally won't cost a lot of money unless the thermostat has to be upgraded or replaced. If temperature readings are not being shown on the thermostat, the unit may simply need fresh batteries.
Troubleshooting Tip: Turn the furnace switch off so that the power is completely shut off to the unit in order to reset your thermostat. Old batteries should be regularly replaced with new ones. If these steps don't work, the unit will need to be inspected by a licensed HVAC technician.
Cold Air Is Being Blown From The Furnace
A furnace that is unable to produce heated air can have several possible causes. This might be the result of an incorrect temperature setting, a dirty or clogged filter, insufficient power or gas, or a pilot light that's out. It may even be that the furnace does not have adequate capacity for heating the available space.
Troubleshooting Tip: Check the furnace size according to the dimensions of the home by contacting an HVAC service. If the furnace is too small for the space, it will have to be upgraded. Replace or clean the air filter as needed, and verify that the pilot light is on and that there is adequate fuel, and that the power supply is working. Make sure that your thermostat is set correctly.
Your Furnace Is Cycling Off And On
Short-cycling is an issue in which the furnace continually shuts itself off and then turns back. Problems with furnace short-cycling are pretty easy to detect given that it's characterized by short, frequent bursts of activity. This may be due to incorrect temperature readings, a clogged air filter, an improperly sized furnace, or issues with overheating.
Troubleshooting Tip: Verify that the thermostat is functioning correctly. If there is ever direct sunlight shining on the unit or any other heat source like the stove nearby, it may cause your thermostat to produce an incorrect reading of the indoor temperature. Get in touch with an HVAC company to verify that your furnace is the correct size for your house. If a damaged heat exchanger is the problem, schedule HVAC services immediately.
The Furnace Blower Is Constantly Running
A furnace blower that runs non-stop, even when it is expected to stop running could have a limit switch problem. It's possible to manually turn off the fan limit switch in some furnace models. If this is true for your furnace, verify whether this switch is in the automatic or manual position and then adjust it accordingly.
Troubleshooting Tip: Putting the limit switch on the auto setting will prevent the fan from running all of the time. If the limit switch is damaged, the unit should be inspected by a trusted HVAC professional.
Furnace Is Emitting Strange Odors Or Sounds
Furnace issue several warning sounds that should never be ignored. Among these are clanging, booming, screeching, and clicking noises. Unpleasant or strange smells can also indicate trouble.
Troubleshooting Tip: If the airflow is an issue, inspect the air filter and look for blockages. If there is a clogged burner or any mechanical issue, you should not try to complete the repair on your own. Always call a licensed heating expert instead.
Get In Touch With Skylands Energy Service For Timely Furnace Services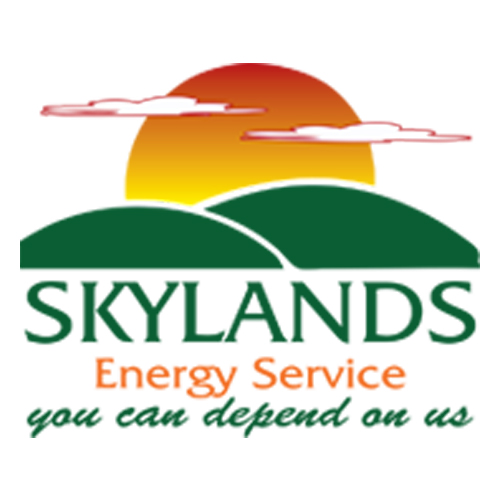 People should be able to safely perform a number of troubleshooting measures with the right information. Learn more about how your furnace works and about the things that you can do on your own. In many instances, furnace issues can be easily resolved without professional help. The more that you know about your home furnace, the easier it will be to keep it operating efficiently.
Skylands Energy Service provides first-rate home heating and cooling services throughout the area. Our technicians are knowledgeable, friendly, certified, and able to provide HVAC tune-up services, repairs, system installations, and system replacements. With their extensive knowledge and experience, they can safely and correctly complete your project.
Does your heating system need to be replaced or fixed? Don't fret. With Skylands Energy Service, you're always in trustworthy hands. Our furnace replacement and repair prices easily rank among the most competitive in the region. For all system replacements, we're committed to helping homeowners find the best options at their targeted price points. As ever, our top priorities remain indoor comfort and air quality, efficiency, and quality service. Contact us right now to set up a service appointment, or to get an in-home estimate at absolutely no charge.
Contact us now at (908) 707-1776 to find out more!