Ductless mini-split heating and cooling systems are not space-consuming units, as they come with an unobtrusive design and don't require any ductwork. However, they still have all the excellent benefits of traditional HVAC systems. In fact, they offer high levels of efficiency as well. Homeowners install them for a variety of reasons. For example, ductless mini-split systems are a great choice if you have an older home or if it is unrealistic to install ductwork. It also works well if you want to supplement your current HVAC equipment or upgrade your equipment. Regardless of which reason happens to be yours, it is vital that you opt for a professional ductless installation when the time comes.
What Is A Ductless Mini-Split?
An outdoor condenser and an indoor air handler make up a ductless HVAC system. These two pieces are connected with a conduit line that goes through a three-inch hole in the wall. The conduit is made up of a power cable, a refrigerant line, a condensate drain. You can install more than one air handler depending on your comfort needs too.
A mini-split fitted with a heat pump is able to give you with warm air during the cold winter season and cold air on the hot summer days. Ductless systems work by circulating refrigerant through the line that connects the indoor unit and the outdoor unit. The refrigerant absorbs heat from inside your home and delivers it outside. In heating mode, the process is done in reverse.
Advantages Of Ductless HVAC Systems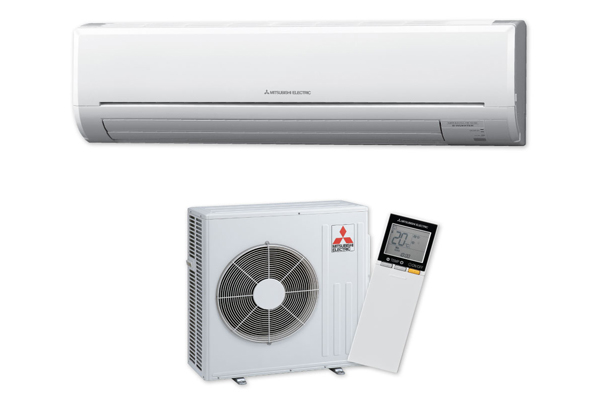 Many homeowners are finding the switch to a mini-split to have many benefits. Here are some of the advantages:
Sleek Design
Mini-splits are sleek and modern with an unobtrusive and compact design. They can be mounted on a floor, wall, or suspended in the ceiling. They can fit easily into any home without disturbing your interior design.
Quiet Operation
Some mini-splits are extremely quiet and have a sound rating as low as 19dB. Not only do these systems have a low-profile design, but you will barely notice they are running.
Superior Home Comfort
Traditional HVAC systems cycle off and on. The unit turns off when the set temperature is reached. Then it switches on when the temperature falls to a set temperature. This can unfortunately result in having the temperature being too hot or too cold.
A ductless system can be installed with inverter technology that allows continuous cooling or heating inside. This ensures there won't be hot or cold spots anywhere and your home will be comfortable all the time. It also removes moisture while it is on.
Energy Efficiency
Mini-splits are very energy-efficient systems. Inverter-driven mini-splits cut down on energy waste because it uses variable speed in cooling and heating. Ductless systems also have advanced control algorithms and heat exchangers that can save you 30 percent or more on energy costs.
HVAC Zones
A great benefit of ductless units is the option to have zones. Each zone has individual air handlers which give you control and flexibility over your home's environment. It's easy to switch on your mini-split in just the rooms you are currently occupying. You can manage and customize the temperature in each zone according to your preferences.
Single-Zone Ductless Set-Ups
Single zones are made up of one indoor unit and one outdoor unit. This system is typically used as an additional system for homes with under-serving HVAC units. It is also an ideal option for rooms that were previously unconditioned. A downside of choosing a single-zone system is that you are not able to convert it to a multi-zone system in the future.
Multi-Zone Ductless Set-Ups
A multi-zone system consists of multiple indoor air handlers and an outdoor unit. One outdoor compressor is able to accommodate up to eight indoor units. This system of zoning gives you comfort, efficiency, and control that no other HVAC equipment in the market can match.
Each indoor unit works on its own, so you and your family can have customized home comfort in each zone. It's easy to switch off the units in an unoccupied area. You can enjoy a cooler environment in some rooms and a warmer environment in others.
Types Of Ductless Indoor Air Handlers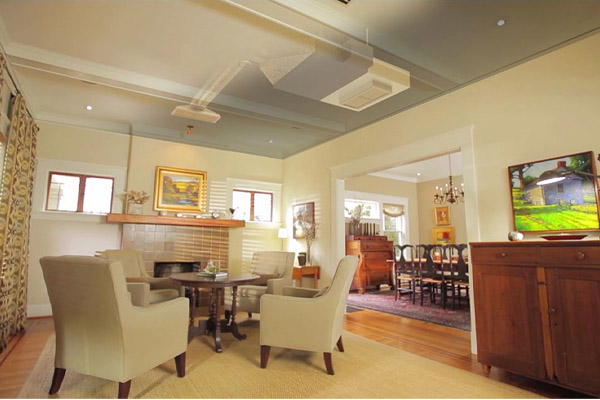 There are many types of indoor units to accommodate all your home comfort needs. Keep in mind that your choice should go with your aesthetic preferences and also the layout of your home. Some of the units are listed below:
Wall-Mounted – Wall-mounted units are affordable and a common option. The air handler will be mounted at least six feet high up the wall. It is efficient and compact. It offers many features and comes in lots of designs.
Floor-Mounted – A floor-mounted mini-split is perfect if you do not have enough wall space for a wall-mounted system. It is mounted on the bottom of a wall close to the floor. It is a good option if the room you are installing it in has a slanted wall or ceiling like in an attic.
Ceiling Cassette – A ceiling cassette is installed in the middle of a ceiling. Most of the mechanics are hidden in the ceiling. The grille is the only thing visible from the room. Conditioned air is released from all four sides of the grille. You can control the direction of the airflow and close the vents if needed.
Ceiling Suspended – Ceiling suspended systems hang from the ceiling. They blend neatly into your living space and can cool a larger area like an office.
Get A Professional Ductless Installation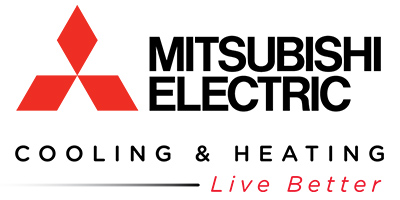 There is lots that must be considered when installing ductless HVAC equipment, so it is best to leave it to the professionals. A qualified, local HVAC technician can install your system to make sure it works its best and to its optimum efficiency.
Expert technicians will help you along each step of installing your new system. Some benefits of professional HVAC installation include:
Finding The Best System To Meet Your Needs
Making sure your HVAC system matches your needs is important to heating and cooling your home effectively. Without working with a professional technician, you could purchase a system that is not right for your needs. This will lead to inconveniences, like high utility costs, low air quality, and poor performance. An HVAC technician will make sure you choose a ductless system that meets your home comfort needs.
Easy And Safe Ductless Installation
Installing a ductless system is a little more complicated than it may seem. A professional has lots of experience and the proper tools to install the HVAC system properly.
Safety is a very important reason to hire a professional technician. A ductless system is a complicated piece of equipment, and technicians go through years of training to learn how they work. Installing a ductless unit on your own is dangerous since you will be handling electrical wires.
Manufacturers include all the safety mechanisms in their cooling and heating products. But, it's always possible something could still go wrong. Without the proper tools, skills, and knowledge, you could end up with more damages or running up your costs more. Expert work assures you of a safe, secure, and cost-effective installation that will benefit your home for many years.
Longer Lifespan And Better Efficiency
The quality of your installation will directly impact the efficiency and longevity of your system. Any system that is not installed properly will not function as efficiently as it should, resulting in higher power costs and poor performance.
Proper ductless heat pump installation will give you the best return on your investment. A professional will make sure that your system functions at its optimum efficiency and you achieve the home comfort and savings you need.
Peace Of Mind
While an unlicensed HVAC contractor may save you a couple of bucks, there is no guarantee on the work they do or the products they use. If any issues would occur, you will be responsible for the full cost of repairs. A licensed installer gives warranties and guarantees with the installation. These cover any problems that may happen after an installation, like replacing or repairing parts of the unit within the warranty period.
Also, licensed technicians provide insurance for damage that might occur during installation. Professionals know about compulsory state and city codes and will do the installation in line with the proper regulations. With professional installation, you can rest easy knowing that the job is in good hands.
Conclusion
A qualified and licensed technician will ensure your ductless equipment installation is done correctly. The process of choosing the best HVAC system and installing it will be done properly with a professional.
Check Out One Of Our Ductless Installation Projects
Case Study: Clark Mitsubishi Ductless Installation In Sewaren NJ
Call Skylands Energy Service To Learn More About Ductless HVAC Systems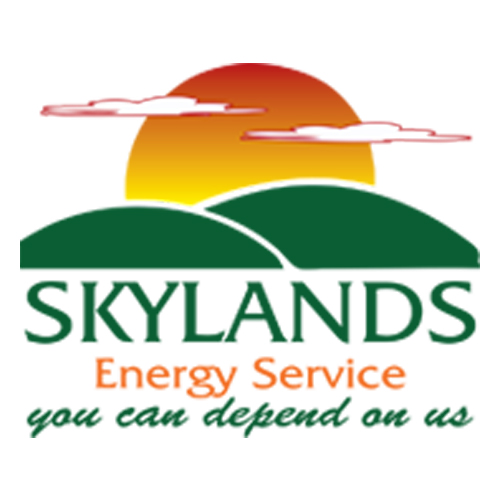 A ductless system will provide you with low energy costs, increased home comfort, healthy indoor air quality, and safety. If you are ready to switch to a ductless system or have more questions, call Skylands Energy Service right away. Our NATE-certified technicians will discuss your needs and requirements to help you find the best ductless HVAC system setup for your home. We offer a range of heating and cooling services, including installations, repairs, replacements maintenance, and more. We also provide free in-home estimates. Call Skylands Energy Service today.
Contact us now at (908) 707-1776 to find out more!