When it comes to keeping your home cool, you have a variety of options to choose from. A number of households are reliant upon central air conditioning systems. However, this type of cooling can become quite costly over time. This is particularly true for homeowners with a lot of space to cool. Moreover, there can be major differences between the temperatures of every room. There may be one room that is too cold, while another is too warm. Getting each room to the appropriate temperature can be very difficult.
Which Small Room AC Units Are Best?
Luckily, there are many air conditioning options that will provide the perfect balance for ensuring optimal levels of comfort. For instance, property owners can experience the convenience and comfort of ductless air conditioning. Ductless systems provide high levels of efficiency. They're also able to regulate temperatures in even the smallest of room with ease. While there's always the option of using a window air conditioning unit, these tend to be far less energy efficient. There are many available alternatives. In fact, it usually costs a lot more to operate a small, window air conditioner than it does to operate a ductless system.
Problems With Window Air Conditioners
Security Problems
Moreover, given that by design, window air conditioners are mounted to windows. In addition to losing the ability to peer out of a window unencumbered, you also open the door to a significant security risk. Thieves easily identify this as an opening into your home. Systems that are ductless provide a better level of overall security. These  systems have interior and exterior components that a trusted HVAC contractor can install in discreet and convenient areas.
Diminished Natural Light
If you'd like to let natural light and air into the room by opening your window, a window AC is going to pose a number of problems. Although these systems are designed to be removable, taking them out is not a simple process. These cooling systems are quite heavy and this means that it will take a lot of effort to remove one. With a ductless AC system, you won't have to worry about losing natural light. Also, you won't have to worry about it blocking access to a fresh, cooling breeze from outdoors. You can easily open your window whenever you want the outside air to flow in.
Window Units Can Only Cool A Single Room
Without a doubt, a window unit will be able to cool a small-sized room. This, however, is all that it's capable of doing. It will not be possible to effectively cool multiple rooms with a window air conditioner. That being said, you always have the option of setting a ductless system up instead. Ductless systems can even be set up to cool down various zones. With these, each zone can be cooled to a specific temperature of your choosing. This way, there's never a room that's too hot or too cold for use.
Window Units Can Be Very Noisy
One very important feature that you want your air conditioner to provide is quiet operation. It isn't pleasant to contend with the constant running of a noisy motor. Sadly, however, a lot of window units aren't built with this consideration in mind. If you need it for one small-sized room, it's virtually guaranteed to become a nuisance. This is especially true when you're trying to fall asleep. Conversely, a ductless system will have the compressor outside. This means that you can only hear noise from the inside air handler. This is much quieter than the typical window air conditioner.
Explore Mitsubishi Ductless Systems
Ductless Air Conditioner Installation Raritan NJ
If you want to keep a small-sized room cool or simply want lower energy bills, opting for a ductless design makes sense. You should, however, always consult with a licensed HVAC contractor. They will help you accurately determine the best system type for your cooling needs. If you opt to go with a ductless design, always have a reputable HVAC professional install it.
Skylands Energy offers professional HVAC services. This includes maintenance, repair, and the installation of heating and cooling equipment such as ductless systems. However, whenever your home is experiencing cooling issues such as inconsistent temperatures, be sure to consult with a professional. We will be able to offer you all of your available solutions to fix your problem. Be sure to call us today to schedule a free consultation. We offer trusted, affordable, and skilled air conditioning services.
We service Bridgewater NJ 08807, Flagtown NJ 08821, Hillsborough NJ 08844, Manville NJ 08835, Martinsville NJ 08836, Pluckemin NJ 07978, Raritan NJ 08869, Somerville NJ 08876, Zarephath NJ 08890, and surrounding areas.
Skylands Energy is proud to be an authorized dealer for Mitsubishi ductless systems. Mitsubishi is known for offering the best ductless systems in the HVAC industry. By carrying such a designation from a high quality brands like this, you know that, by working with Skylands Energy, you are getting some of best heating and cooling contractors available. Learn more about our Mitsubishi product line by clicking here.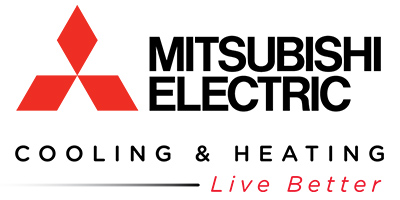 Contact us now at (908) 707-1776 to find out more!