Technological advances in the home HVAC industry have resulted in a huge impact on American families. Now is a great time to upgrade because new oil heating systems can significantly outperform older models. Many manufacturers have spent a great deal of time and money developing higher efficiency systems and the results are truly remarkable. With the most efficient oil heating system, families now enjoy a more comfortable home environment, no matter how cold it gets outside. Additionally, while they enjoy more comfort, they get the added benefit of lower fuel oil usage because their heating system is operating more efficiently and using less fuel. Continue reading to discover how these new changes can benefit you and your family.
New Oil Heating Systems Bring Higher Efficiency
If you have an older oil heating system, it might be a good idea to consider replacing it in the near future. A replacement heating system can be a good investment, especially when you consider that a new system can offer an excellent return for your money. A new system can have up to 98% efficiency ratings, so less energy will be wasted. With less oil usage, your fuel savings could be as much as 48%. You can generate better heating while further lowering fuel consumption by 10% by making use of the energy-saving controls often found on new oil boilers. A variable-speed motor, typically used in today's new oil furnaces will need approximately 80% less electricity than the older fixed-speed motors require. For even greater savings, heating oil is now enhanced to ensure a cleaner burn and better fuel efficiency.
Modern Innovations Bring Improvements in Oil Heat Efficiency
1. Heat Exchangers are Lighter
It's always a good idea to check the features that come with a new oil furnace replacement in order to determine if the equipment has the most important innovations that can help increase efficiency. One of these features is a lighter heat exchanger. This is the component that moves heat into the air from the combustion of fuel. With a lighter heat exchanger, heat transfer is more efficient.
2. Electronic Ignition System
It's not uncommon to see older furnaces with a pilot light. However, by modern standards, this would be considered obsolete. An electronic ignition system has been shown to be the preferable option because it requires far less energy. Power is only used when needed.
3. Sealed Combustion Chamber
Atmospheric combustion chambers are part of the design in older furnaces. Since the combustion chamber is open to the home, it will typically incur heat loss over time. Today's new furnaces use a sealed combustion system that draws air through a PVC pipe allowing for better retention of heat as well as improved safety for the home.
4. Two Stage Oil Furnace
Burners in an older furnace have only two settings, ON and OFF. The furnace will operate at maximum capacity if turned on. However, with new furnace burners, there are multiple settings, such as turning the furnace on while using an energy-saving lower capacity setting. This type of setting can also ensure more even heating throughout your home.
5. Variable Speed Fan
Finally, a newer furnace uses a variable speed fan for maximum efficiency. This is helpful because there will almost certainly be times when you don't need to operate your furnace at its highest speed. By lowering the settings, you can decrease the amount of energy that the furnace uses.
An Upgrade of a High-Efficiency Oil Furnace Can Have Significant Benefits
1. Greater Longevity for Equipment
Homeowners can expect their new oil furnace to last far longer than an older furnace. Innovative technology now allows the furnace to cycle off and on as needed in order to keep energy usage lower. In addition to increasing energy efficiency, this cycle allows the heating system to have more downtime. Of course, this means less wear and tear on the equipment and an increase in the lifespan of the furnace. A new furnace is also capable of removing excess moisture to help boost service life while getting rid of chemical build-up. The added benefit to this is a healthier indoor environment for families.
2. Reduce Utility Bills
Many homeowners put off buying a new furnace because they don't want to face the high cost of a new heating system. They often think they can get a little more use from their older system, thinking that this will help them save money. Unfortunately, an inefficient furnace will usually result in higher energy bills. However, with a new energy-efficient oil furnace replacement, utility bills are often reduced. In only a few years, it's not unusual for homeowners to save enough in energy bills to offset the cost of their new upgrade. An older system might have an annual fuel utilization rate of about 65%, but a new system can get deliver as much as a 98% efficiency rating.
3. Reduce Impact on the Environment
There is a remarkable drop in the amount of fuel oil used. Some homeowners discover that their new system is so efficient and delivers adequate heat with only one-third the amount of fuel oil they needed for their oil furnace. Of course, switching to a new system helps more than just the household budget. It can also help the environment. High-efficiency heating systems conserve natural resources while reducing carbon emissions. If you want a green home, it's definitely an excellent choice. There are also some areas where homeowners are able to take advantage of available tax credits if they choose an energy-efficient HVAC system.
4. Less Maintenance
An older furnace will tend to start having problems after about 10 years. This puts the homeowner in the position of having to be careful about keeping their system maintained on a regular basis. Of course, HVAC repair costs also start to increase. The best way to ensure a stress-free furnace is to upgrade your old system to a new high-efficiency furnace.
5. Improved Heat Distribution
Many people with large homes experience uneven heat distribution. There are some rooms that get too hot while other areas of the house will be too cold. A new oil heat system will be able to better distribute heat so everyone can be comfortable during the coldest months of winter. Additionally, the temperature will be easier to manage while airflow is consistent.
6. Increase Home Value
A home with an updated oil heating system will immediately increase n value. Buyers appreciate the advantages of a good heating system and are willing to pay for the advantages with a higher purchase price.
Conclusion
There are things a homeowner can do to help increase the energy efficiency of their heating system, such as installing a smart thermostat and having an annual HVAC tune-up. However, upgrading to an energy-efficient heating system can make the biggest impact. Make the change and you'll get the many benefits listed above. Talk to an HVAC expert for help in selecting the right equipment as well as financing options.
Call Skylands Energy Service For All Of Your HVAC Needs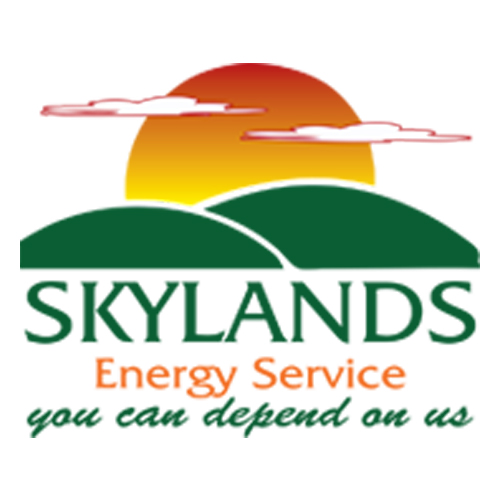 Skylands Energy Service provides outstanding cooling and heating services in central New Jersey. We only hire technicians that are certified, who can give you superior HVAC tune-ups, replacements, installations, and repairs. All our technicians have the skills and experience to service your HVAC unit properly.
Skylands Energy Service guarantees the cheapest heating and cooling services in the area. We offer maintenance services that can enhance your comfort levels and improve energy efficiency. Our services aim to minimize your home heating and cooling expenses. In the event that you require an HVAC repair or replacement unit, we are there to recommend the ideal solution for you, making sure that we stay within your budget. Our work is backed with a guarantee for your satisfaction. To schedule a service appointment, contact Skylands Energy Service today. We also offer free, in-home estimates.
Contact us now at (908) 707-1776 to find out more!