As a homeowner, you might feel like you often have endless chores to do around the house. Whenever you complete one task, two more seem to take their place. You might find yourself folding laundry, changing light bulbs, fixing a fence, or even repairing a leak in your bathroom.
One more item on your chore list is ensuring that you have an appropriate amount of heating oil in your tank. If you are a homeowner that uses will-call or C.O.D. heating oil delivery service, you must monitor your heating oil tank levels and call when it's around 30% full. However, life can get too busy at times, and you might end up forgetting to schedule a delivery. Read on to find the answers to the question, "What happens when furnace runs out of oil?"
Will My Heating System Get Damaged If I Run Out Of Oil?
Like many other homeowners, you might be concerned about the likely consequences when you run out of fuel oil. You might worry that you'll cause damage to your furnace when it runs on an empty tank, like how your vehicle's fuel injector gets damaged when it runs out of gas.
The good news is no furnace damages will occur if your heating oil tank runs empty.
This is fortunate, but it is still much better that you keep a full tank at all times. This way, you won't experience problems that come with running out, especially with the cold weather outside. Obviously, a furnace won't work without oil, so you will be without heat until your tank is refilled. Make sure you have a constant fuel supply so there will be no heat interruptions at home.
What Will Happen To My Oil Furnace When Its Fuel Supply Runs Out?
A furnace that runs out of oil doesn't get damaged. Still, running out of heating oil seems to happen when you need it the most, like in the middle of a cold snap. Your heating system will use more oil so if your tank already has a low supply, expect to run out soon. This is a bad situation because staying in a cold house means you are susceptible to illnesses. This is especially true for the elderly and children in your home.
Despite that, your furnace will not incur any damages if it runs out of oil. You don't have to worry about other safety issues as well if your heating oil tank runs empty. However, this doesn't mean you won't experience other issues with an empty heating oil tank.
Line Bleeding And Replacing the Oil System Filter
Frigid temperatures can lead to frozen water pipes. This can cause the pipes to burst and bring about a cascade of problems, including water damage to the property, expensive repairs, and mold growth.
You need to conduct a furnace reset after stocking up on oil. This is a good time for an oil system filter replacement as well. The heating oil filter of an oil-fired boiler, water heater, or furnace is commonly a cartridge filter, meaning the filter is in a canister. It is usually found in the middle of the incoming oil line and oil burner. It filters the oil before it goes into the heating system. When you run out of oil, you might need to get your line bled. You need to call a qualified technician to do the line bleeding and restart the heating system for you.
It is necessary to bleed the line as contaminants that have settled at your heating oil tank's bottom will go to your fuel lines when your fuel supply runs out. Contaminants in your heating system only result in clogs and costly HVAC repairs. Therefore, it is a must to bleed your fuel line when you run out of fuel.
This service is not free, so special care is needed when picking the right time for the HVAC technician to visit. Appointments like these might cause inconvenience to your schedule, making it another reason to avoid running out of fuel to begin with. Therefore, ensure that your tank doesn't run out of heating oil.
When To Order Your Fuel Oil
A general rule of thumb to follow is to refill your oil tank once it is 25 to 30 percent full. You can also opt to set up a recurring home heating oil delivery with a trusted heating oil delivery company so that you don't have to worry about running out.
Contact an experienced HVAC contractor as well when your heating system needs maintenance, or if it has problems. They will visit your home at the set appointment and ensure your heating system is in tiptop shape.
Call Skylands Energy Service For Reliable Oil Deliveries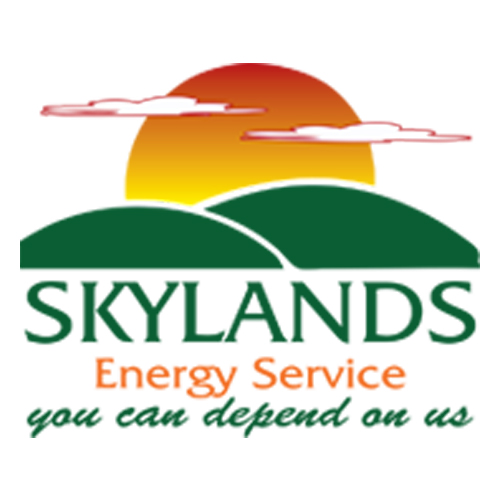 Skylands Energy Service offers reliable and affordable heating oil delivery services throughout Central New Jersey. We have many delivery plans and financing options available to meet your needs.
Likewise, our family-owned company has many different types of home comfort services. This includes heating oil delivery, on/off-road diesel delivery, plumbing services, heater repair, heating system maintenance, heater installations, and more. Be sure to give Skylands Energy Service a call today to see what we can do for you. All of our services come with a guarantee to ensure your satisfaction. Call now!
Contact us now at (908) 707-1776 to find out more!