Winter is here, so if you haven't yet, you should determine which areas of your house need winterization. Winterization is a process that includes insulating your outside faucets, cleaning the gutters, and arranging HVAC maintenance by seasoned professionals. When preparing your home for the winter season, you may focus on your furnace alone. However, you should still pay attention to your air conditioner since you will need it to keep your home cool when the weather gets warmer. We have had several homeowners request information about using an air conditioner cover. This article provides more information below on this topic.
Do Air Conditioning Units Need Covers During the Winter Months?
No, your unit should not need a cover during the winter. Despite the wintery weather's harshness, you do not need to cover the air conditioner to winterize. Many people have varying opinions on this topic; however, air conditioning units are built to tolerate harsh weather for extended periods. For example, the condenser is manufactured with a durable finish that enables it to withstand weather conditions, including sleet, snow, hail, rain, or other weather phenomena. Also, the inner components, including coils, are produced to ensure the wintery weather. Therefore, you will not need to cover your air conditioning unit during the colder months.
Why Do Some Homeovers Consider Covering Their Air Conditioning Units?
Most manufacturers encourage property owners not to cover their air conditioners during the winter. However, some people believe they will benefit from covering the air conditioners. These benefits include:
It protects the unit from debris.
Some homeowners feel that covering the unit helps it run efficiently and prevents wear and tear from accumulating moisture and debris.
It stops water from touching the coils directly, which reduces the likelihood of short circuits or other electrical faults.
Why Covering an Air Conditioning Unit is a Poor Choice
Even after considering the abovementioned benefits, the experts insist that you should leave your air conditioning units uncovered during the winter. The units are built to take the harsh winter conditions and are designed to function outdoors. Therefore, covering your air conditioner presents conditions that support moisture collection and accumulation, which can negatively impact your air conditioner's operations over time. Further disadvantages of covering the unit during the winter include:
Moisture that could be trapped under the cover facilitates corrosion and rust in the air conditioner's metallic parts.
Humidity can develop under the cover, which is detrimental to the internal electrical parts in your unit.
Air conditioning units are produced for outdoor open-air use, so covering them blocks airflow and encourages mildew and mold growth.
Covering the unit encourages rodents and other animals to seek a warm and safe refuge, especially during the winter. In addition, rodents can cause the systems to malfunction because they bite through the electrical cables.
Manufacturers do not support covering your air conditioners. These actions may nullify the conditions of your warranty.
If you cover the air conditioner, the temperatures around the unit could drop and cause the AC coils to freeze.
When you cover your air conditioning unit, you increase the liability of further damage. Therefore, if you insist on covering your system, use a breathable covering that provides consistent and unobstructed airflow around the system. As mentioned earlier, coverings encourage animals, such as rodents, to build nests in your air conditioning unit. Therefore, your best option is to construct an overhead shield to protect the air conditioner from sticks, seeds, leaves, and other debris. The shield offers sufficient covering while allowing for breathing room to aid in system functioning and to protect from rodents.
Tips for Protecting An Air Conditioning Unit in the Winter
While modern air conditioners are manufactured to endure extreme weather, falling snow or ice could decrease your unit's efficiency. You will experience more issues if the ice or snow remains in the system for a prolonged period. Consequently, you will have to create options for protecting the air conditioner. One option to avoid is covering the unit too tightly. Here are some suggestions to help you:
Place plywood above the unit to protect it from the elements and secure it with rocks or bricks to reduce snow or ice damage.
Extend the awning to shield your air conditioner's surface area.
Plant shrubs and trees within proximity (but with enough clearance) to the unit to shield it from winds that could put snow in the system.
Erect a shade over the unit to protect it during winter and summer.
Call an expert HVAC technician to evaluate the system during the winter and address any urgent issues.
Should You Run Your Air Conditioner During the Winter?
No, you should not. Air conditioning units with condensers are manufactured to operate in warmer months because the outdoor component, the condenser, utilizes an oil-based lubricant to grease the compressor. During weather conditions of sub-zero temperatures, oil freezes and loses its capacity to lubricate the compressor effectively. When this problem occurs, the AC unit has to work harder to push air, which expends more energy, and increases wear and tear. If your temperatures are not too low during the winter, decrease your heating system's temperatures to suit your family's comfort levels.
Conclusion
If you cover your air conditioner during winter, you will cause more damage than any perceived benefits. Therefore, do not include your air conditioning unit in your home's winterization plans. Speak with a certified HVAC contractor if you need to get your HVAC system ready for the colder months.
Contact Skylands Energy Service for Your HVAC Needs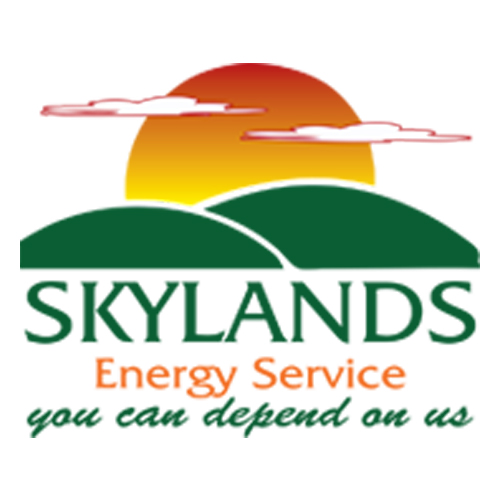 Skylands Energy Service provides expert cooling and heating services in central New Jersey. Our team has the best-certified technicians who offer several services, including HVAC replacement, repairs, installations, and tune-ups. We ensure that all our technicians possess the training, knowledge, and experience to maintain your HVAC system effectively.
Compared to other entities, Skylands Energy Service ensures competitive prices for cooling and heating service costs in the area. Our services improve your home's comfort and energy efficiency. Also, you will enjoy lower energy bills. If you need your HVAC system repaired or replaced, our team can recommend suitable options that work in your space and with your budget. We guarantee our work because we want to keep our customers satisfied. Do you need assistance? Schedule your appointment by calling Skylands Energy Service today. We provide free in-home estimates.
Contact us now at (908) 707-1776 to find out more! Click the link to view our service area.