It is highly likely that people who live in areas that have damp weather or high temperatures have felt humidity in the past. Damp and muggy weather can leave you feeling uncomfortable. Humidity outside is bad, but it can be even more problematic when it is humid inside your home. The good news is that having a sound HVAC system helps with this problem. This article includes some tips on how you can identify the issue and how to remove humidity if you're facing this problem.
What Is Indoor Air Quality?
The quality of air in and around structures is called indoor air quality. It is frequently used to talk about how the quality of air affects people's health. Poor indoor air quality can result in health issues like breathing difficulties, allergies, and flu-like symptoms. What is even worse is that people who are constantly exposed to pollutants for long periods can develop respiratory illnesses. Therefore, it is crucial that you have high indoor air quality at home at all times.
How High Humidity Levels Can Affect Your Indoor Air Quality
The Environmental Protection Agency (EPA) states that high humidity is one of the major contributors to poor air quality. Humidity encourages mold and mildew growth. Mildew and mold can permeate your home's carpets, walls, and porous surfaces. They will then release spores in the air, which can be toxic to humans and pets. Some of the common mold infestation symptoms are eye irritation, skin rashes, headaches, and lung infections. Moreover, excessively humid houses are vulnerable to dust mites and other allergens.
Signs Of High Humidity In Your Home
The home's humidity levels may be too high even with an HVAC or air conditioning system in place. These are some of the clues to look out for that point to high humidity in your home:
Constantly sweating despite the air conditioning or you feel clammy
Breathing becomes difficult
Allergies can flare up
Fogged-up windows and condensation on the glass inside
Musty smell around the house
Ceilings or walls look damp in some areas or are water stained
Mold grows on walls, ceilings, or objects around the house
Cracks can be found on windows and door frames
Rotting wood inside or outside the house
The Effects Of High Humidity
High humidity can also cause damage to your home. The surplus of moisture in the air can result in wood rotting. This then causes structural damage to your home. Openings may develop where pests such as cockroaches, rats, and termites can get in. High humidity can also cause window and door frames to crack. Porous objects like carpets, books, and clothes can get damaged as well.
How Can My Air Conditioner Remove Humidity From My Home?
Apart from blowing cold air in your house, air conditioners also pull hot, humid air outside. HVAC systems are equipped with evaporator coils that cause water from the air to condense. The moisture is then sent out of the house through a drain. An air conditioner in good working condition can help keep your home at the optimal humidity level. According to the EPA, the humidity in a house with air conditioning should be kept at 30% to 50%. Lower or higher levels than this can result in air conditioner humidity problems.
Dehumidifier Vs. Air Conditioner: Which Works Best?
Many homeowners inquire about which is better for humidity removal between an air conditioner and a dehumidifier. The latter removes the moisture in the air, while an air conditioning system cools the air while removing excess moisture. A portable dehumidifier can work well in removing the moisture in one area in the house, but an HVAC system is better at cooling large spaces. Moreover, air conditioners have a filtration system that traps pollutants. A whole-house dehumidifier is perfect if you want to use a dehumidifier in tandem with an air conditioner. It works with your HVAC unit in forcing the hot moist air out while lowering your indoor temperatures.
Your Air Conditioner & Humidity
An air conditioner extracts the moisture in the air and releases it outside, effectively reducing the humidity in your home. You can achieve and maintain 30% to 50% humidity levels when you use a whole-house dehumidifier with your air conditioner. These are the EPA recommended levels to ensure optimum health and safety. Remember to book regular HVAC maintenance to ensure that all components are in perfect working order. If you think that you have an AC humidity problem, call an HVAC expert to assess the situation and make the required adjustments.
Call Skylands Energy Service For Expert HVAC Services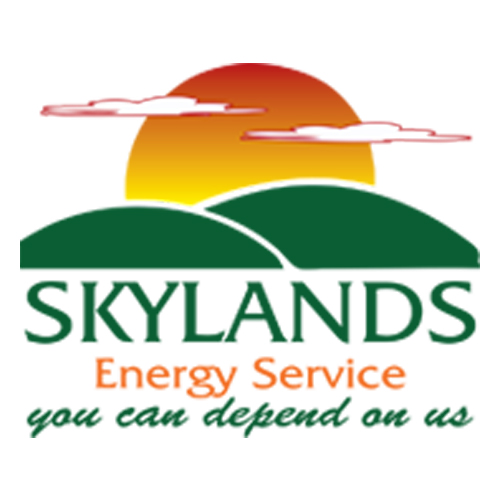 For superior HVAC services in Central New Jersey, call Skylands Energy Service. We have the best professionally certified technicians who can conduct high-quality heating and cooling replacements, installations, repairs, and tune-ups. Our friendly techs have the knowledge and experience to service your HVAC system correctly.
Skylands Energy Service has one of the most affordable HVAC service costs in the locality. Our maintenance services improve your home's comfort and energy efficiency while reducing energy bills. They also enhance your indoor air quality. If you need an HVAC repair or replacement system, we can service your system while remaining within your budget. All our work is guaranteed to ensure your satisfaction. Call Skylands Energy Service today to schedule an air conditioner tune-up or service appointment. We offer free, in-home estimates.
Contact us now at (908) 707-1776 to find out more!