An air conditioner that operates normally will not be completely quiet. It will still produce sounds like a low hum which is part of its cooling process. Therefore, there is nothing to worry about unless you hear an air conditioner making noise that is completely out of the ordinary. This points to a bigger issue that needs professional attention. Keep in mind that odd noises from your air conditioner are a sign that one or more of its components are faulty. As a result, your air conditioner's overall functionality is also severely affected.
What Air Conditioner Noises Should I Watch Out For?
Advances in HVAC technology have led to quieter air conditioning units nowadays. Unlike older models, modern cooling equipment is equipped with noise-dampening features and variable speed compressors. This way, you can be sure that your air conditioner emits 55dB or less, which is about the same level of noise as a dishwasher.
Listed below are some of the unusual sounds your air conditioning unit will produce when it has a problem:
AC Unit Is Buzzing
Electrical air conditioner issues can lead to buzzing sounds. The fan blades might also be out of balance or have gotten loose. Other reasons behind the buzzing sound are clogged air conditioner condenser coils, malfunctioning fan motor, or loose air conditioner parts. An AC refrigerant leak can also cause your air conditioner to buzz.
Humming Coming From A/C System
A humming cooling unit can have a faulty contactor relay switch. The thermostat triggers the contactor relay switch to begin the operations of the condenser. The system might be unresponsive if this component is damaged. This is an electrical problem that needs to be checked by an expert HVAC contractor. Another cause of the humming sound can be a defective fan motor.
Air Conditioner Clicking
An air conditioner will click when it begins or ends its cooling cycle. However, constant and frequent clicking can be an indication of a thermostat problem. The thermostat needs replacing if this is the case. Call a licensed HVAC technician to help you.
Air Conditioning Screeching Sound
A defective air conditioner can also produce a screeching noise. The reason behind this is a malfunctioning fan motor. This component is responsible for removing the heat from the refrigerant. Therefore, having a damaged fan can mean that the air conditioner cannot lower the indoor temperature effectively.
Another reason behind an air conditioner screeching noise is a damaged blower fan motor. The job of this component is to eliminate heat and dehumidify your home. It pushes the air to return ducts, where the system cools it. In turn, the blower fan circulates the cool air throughout your home by releasing it to the air vents.
Other causes of a screeching air conditioner are a damaged fan belt and faulty fan motor bearings. Call your trusted HVAC contractor to help you repair this air conditioner problem right away.
Air Conditioner Clanking
A clanking air conditioner sounds like a loose metal component that is hitting another metal part. For instance, the AC's outdoor fan blades or indoor blower might have gotten loose and are hitting the other components. This will produce a clanking noise. If you hear this, it might mean you need to replace these parts. Do not let it continue as it will only cause more damage, leading to costlier air conditioner repairs. An HVAC technician can help you resolve this problem immediately.
Air Conditioning Unit Is Whistling
A whistling noise from your air conditioner might be due to an AC refrigerant leak. It could also be because of high pressure within the compressor. Both these problems need professional attention immediately. Turn off the system and call your expert HVAC technician.
Cooling System Is Banging
A damaged compressor will lead to banging noises from your air conditioner. This is typically a common occurrence when you have an older system. Their old age and regular use make them more prone to wear and tear. Therefore, parts unfasten or loosen more easily. Another cause is a broken component, such as the crankshaft and the piston pin. It could also be an imbalanced indoor blower. All of these are parts located in the compressor. Therefore, if banging air conditioner sounds are present, you will need to replace this component.
Whirring Noise From Your Cooling Unit
A whirring air conditioner can sound as if there is a drone or a helicopter inside your air conditioner. This is caused by a mechanical problem like a faulty fan belt, a defective blower fan motor, or a malfunctioning fan. Fan blades that have gotten loose can also produce a whirring noise. In some cases, the sound can be created because debris is trapped in the indoor blower fan or the outdoor fan unit.
Rattling Coming From Air Conditioner
The outdoor condenser might have some loose debris trapped inside of it. If this is the case, you will likely hear rattling sounds coming from your air conditioner. Debris like twigs or leaves might have fallen into the unit. Fortunately, it is easy to fix as you only need to open the outdoor unit to remove the debris. However, if there is no debris, the noise might be due to an issue with the electrical contractor. Have a professional fix it before it leads to severe damages.
Conclusion
Air conditioner manufacturers ensure that their systems have passed quality tests. When they are installed correctly and receive air conditioner maintenance regularly, you can be sure that they will last you for 15 years or more. However, time will eventually catch up with your air conditioners, and they might not operate like they used to. Get in touch with a reliable HVAC technician to help you determine any problems and find the right solutions.
Call Skylands Energy Service For All Of Your HVAC Requirements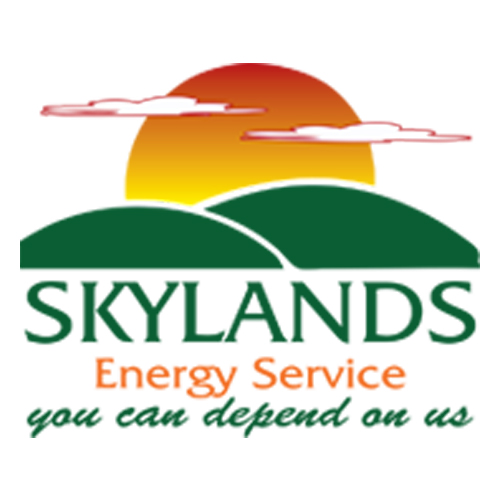 Skylands Energy Service offers superior HVAC services in Central New Jersey. We have only the best professionally certified and highly skilled technicians for all your excellent HVAC service needs. This includes boiler tune-ups, air conditioning repairs, furnace installations, ductless mini-split replacements, and more. Each of our trained techs has years of experience and extensive knowledge. This way, you can expect accurate services on any HVAC make and model at all times.
Our company guarantees one of the most affordable and competitive HVAC service costs in the area. If you want to improve your home's comfort, indoor air quality, and energy efficiency, our HVAC maintenance system can help. We can recommend the most suitable replacement or repair solutions that are within your budget. Your satisfaction is our priority, so all our work comes with a guarantee. Schedule a service appointment with Skylands Energy Service today. Call to schedule a free, in-home estimate.
Contact us now at (908) 707-1776 to find out more!