When the weather gets cold in winter, space heaters can be of great help in keeping houses comfortable and warm. But while these devices are quite convenient, it still helps to acquaint yourself on the proper use of your space heater. There are several space heater safety tips that will ensure you use your equipment as intended. In this article, we discuss some space heater tips that you can use.
Top Space Heater Safety Tips To Follow
Below, we discuss some tips that you can use to get the most out of your space heater while using it as intended.
Uphold Space Heater Safety In Your Home
Space heaters present quite a number of safety challenges. It's thus critical for homeowners to know the safety measures they need to follow. Before you can start using your device, take time to go through the manual. Ensure that your space heater rests on a firm, non-combustible surface when in use.
Unless otherwise stated by your unit's manufacturer, always place it about 3 feet away from items that can easily catch fire. Such would include rugs, curtains, furniture, and walls. To minimize the risk of sustaining burns, never stand directly in front of your heater. Pets and small children should also be kept away from the device at all times.
Before you can start using your space heater, always ensure that the cord is devoid of defects. Cables that are torn or frayed should be replaced immediately. Additionally, the plug may become unusually hot if the space heater hasn't been used in a long time. If this happens, immediately disconnect your device from the power supply and have it checked by a qualified electrician.
Get The Right Space Heater Features
Upon deciding to purchase a space heater, go for a device that suits your household. You could, for instance, choose one that offers the ability to raise or lower the temperature remotely. Your choice of space heater should also have the ability to power off whenever it overheats. Therefore, by comparing the different designs, makes and models, you'll be able to find a space heater with features that suit your lifestyle.
Space Heater Size Matters
Perhaps the biggest reason why space heaters are widely popular is their energy efficiency. That said, proper sizing is vital in achieving maximum energy efficiency. To do this, choose a device with the right wattage and size rating for the room(s) you want to heat. For more convenience and safety, your choice of unit should also be equipped with a temperature control mechanism.
Because electric units usually take up large amounts of current, the cables tend to get very hot. Therefore, it would be advisable to connect the device directly to a wall outlet, as opposed to using a power strip. But if this isn't possible, you should use extension cords that can safely accommodate the heater's load. Space heaters should never be left unattended when powered on. If you're leaving the room for a while, turn the unit off and disconnect it from the power supply.
An important point you always need to keep in mind is that space heaters are only meant to be used for small spaces. As such, you should shut the doors whenever you're using the unit in any particular area of your house. Investing in a better furnace and upgrading your home's insulation are some of the measures that would pay off over the long term. Still, space heaters can significantly enhance comfort in your home within the short term.
Conclusion
Whatever your reasons for purchasing the device, a space heater needs to be used wisely if it is to make sense.
Under no circumstance can space heaters be used to replace HVAC units.
If you feel that your home needs some extra comfort, getting your furnace tuned up could help. You could contact a professional HVAC contractor for advice on the various options you could take.
Call Skylands Energy Service For All Of Your Home Comfort Needs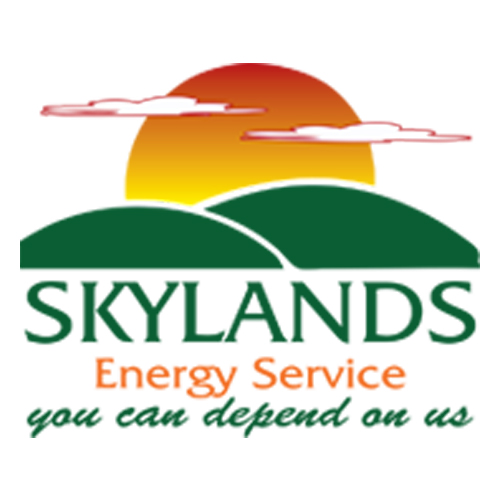 For unbeatable heating and cooling services in Central New Jersey, call Skylands Energy Service. Our company has professionally certified and highly trained technicians who provide top-quality HVAC services. We specialize in installations, replacements, repairs, maintenance, and much more. All our friendly and licensed technicians have the knowledge and experience to perform accurate and prompt HVAC services.
Skylands Energy Service is proud to offer affordable heating and cooling rates in the area. Our maintenance services help increase your home's comfort, energy efficiency while reducing your HVAC costs. Should you need a replacement system, we can help find the most suitable brand, make, and model that fits your home's needs while working within your budget. We back all of our work with a guarantee to ensure your complete satisfaction. To schedule an appointment, give Skylands Energy Service a call today. We provide free, no-obligation, in-home consultations.
Contact us now at (908) 707-1776 to find out more!