There are a number of different types of heating fuels in use for both residential and commercial buildings. Many business and residential property owners prefer heating oil, also known as #2 heating oil. This kind of oil has a calorific value that is high. The term describes the amount of heat produced per unit. The heat produced by this kind of oil per unit is substantial. Many residents in the northeastern part of the United State use this oil for home heating and domestic hot water. They call for a heating oil delivery Flagtown NJ when they notice their tank is running low.
This kind of fuel oil can be safely stored in tanks for future use. The oil can be purchased during off-peak seasons when the prices are considerably lower. Oil can be stored safely on your own property without any hassles. Many homeowners tend to fill their tanks during the offseason. The prices are lower during this time, especially when compared with the prices during the heating season. The drawback of this kind of oil is that it tends to freeze when temperatures plummet. The frozen oil tends to shut down your heating system. This is because it begins to interfere with the flow of oil. Therefore, the system begins to shut down for a lack of fuel.
Understanding How Heating Oil Freezes
Fuel oil can either be kept above or below ground level storage tanks. The choice is up to the user. Should the temperature go under 35 degrees Fahrenheit, the oil would begin to turn cloudy. However, the furnaces are unaffected due to the fact that the oil would still be able to flow to the heater. The problem arises when the temperatures go under 20 degrees Fahrenheit. This is when the oil would begin to crystallize and block the surface of the internal walls and fuel filter. This could hamper the oil flow to the furnace and often cause a complete shutdown.
What To Do When Your #2 Heating Oil Freezes
Servicing of heating systems when fuel oil freezes should be done by heating companies. They can revive it to function properly. Whilst the unit is being repaired, an alternate heat source needs to be used. This will keep the house warm and residents comfortable. A fireplace or electric heater is an ideal substitute.
Please note that if these methods prove to be futile at keeping you warm, you need to put on warmer clothes. You can also use an electric hairdryer to help melt the wax in the fuel line. This method can be used but you need to practice caution. Electrical devices and snow do not mix. It is best to call a professional to handle a job like this. It is the safer option. Even if you do choose to use the hairdryer, be careful when using an electrical appliance around snow or ice.
Best Ways To Prevent Frozen Fuel Oil
When you notice that your fuel oil is frozen, be sure to call a professional heating company right away. However, you can take the necessary measures to prevent it from freezing in the first place. Below, we have outlined some of the ways that you can do this:
Indoor Oil Filters: You can put your oil filters inside of your home. Temperatures inside of your home are always warmer than the temperatures outdoors. This means that there is less of a chance for your oil to freeze.
Make Sure That Your Fuel Lines Are Insulated: When your lines are not properly insulated, this will cause your fuel oil to freeze. The converse is also true. When they are insulated, it makes it harder for it to freeze. Make sure that only waterproof insulation is used.
Blended Fuel Oil: You can start using a blended fuel oil. This has a lower freezing point. It also has a lower cloud point than regular heating oil. Blended fuel oil consists of diesel and kerosene. A heating expert should mix these fuels. This is not a DIY project. They will know what the ratio is of each fuel so that it doesn't freeze or damage your heating system.
Another method to prevent your oil from freezing involves providing a shelter for the fuel tank. You can also bury the oil fuel line underground. Always make sure you get professional help and advice when it comes to this issue. This will help you save money in the long run.
Call Skylands Energy Service For Reliable Oil Deliveries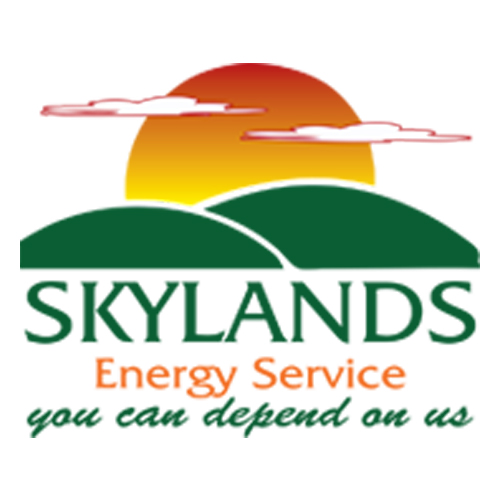 Skylands Energy Service offers reliable and affordable heating oil delivery services throughout Central New Jersey. We have many delivery plans and financing options available to meet your needs. Likewise, our family-owned company has many different types of home comfort services. This includes heating oil delivery, coal delivery, plumbing services, heater repair, heating system maintenance, heater installations, and more. Be sure to give Skylands Energy Service a call today to see what we can do for you. All of our services come with a guarantee to ensure your satisfaction. Call now!
We service Belle Mead NJ 08502, Flagtown NJ 08821, Hillsborough NJ 08844, Manville NJ 08835, Neshanic Station NJ 08853, Raritan NJ 08869, Readington NJ 08870, Somerville NJ 08876, Three Bridges NJ 08887, Zarephath NJ 08890, and surrounding areas.
Contact us now at (908) 707-1776 to find out more!