The main difference between a ductless mini-split heating and cooling system and a traditional HVAC system is that mini-splits don't involve ductwork. Ductless systems incorporate a refrigerant line, an indoor unit, and an outdoor unit. The conduit line connects the indoor air handler to the outdoor compressor. The indoor unit disperses the conditioned air. Meanwhile, the outdoor unit is where heat is released or absorbed to condition the air that heats or cools your home.
Mini-split systems are either multi-zone or single-zone units. Single zone units consist of an outdoor and indoor unit, and it's designed to cool or heat a single room. A multi-zone system can consist of up to eight indoor units and one outdoor compressor. Therefore, the multi-zone ductless setup can heat or cool several rooms throughout your home.
When you've made the decision to get a mini-split system, then you'll have to decide what type of ductless system to get. Throughout the rest of this article, we'll discuss the various ductless systems on the market. However, we'll focus more on the floor-mounted ductless mini-split systems and the benefits associated with them.
Types Of Ductless Mini-Split Systems
There are several types of mini-split systems. They include:
Vertical Air Handler
This system is similar to central AC. It connects to duct-work that is already installed. However, vertical air handlers are more cost-effective and they are more energy-efficient.
Do-It-Yourself
This is a single zone system that is wall mounted. You install it yourself, but you don't need special tools because the system comes with a pre-charged refrigerant line. It even has WiFi access that's built within it. This system is an appealing option for people who want to not pay the costs associated with installing a system.
However, it is important to note that many manufacturers will not offer a warranty for HVAC systems that are not installed by a licensed HVAC contractor. Furthermore, some manufacturers offer additional benefits for homeowners who hire an authorized dealer of their brand.
Ceiling Cassette
Like most ductless setups, a ceiling cassette consists of an indoor air handler and an outdoor compressor. The indoor unit mounts on the ceiling. It is a good option for those who want a ductless system that is almost completely out of sight. Besides that, the system is capable of delivering cold and hot air in four directions. Ceiling cassettes provide you with more extensive airflow than other kinds of systems.
Concealed Duct
This system can be installed on a ceiling, but that's the only main thing that makes it similar to a ceiling cassette. A concealed duct system is not ductless. It's installed on a ceiling so that one or more ducts can connect to it. The air vents disperse cold or warm air when released from the system. This type of system is ideal for those who want to heat or cool a large room or multiple rooms in their home.
Ceiling Suspended
Ceiling suspended units are also mounted to a ceiling. It's a good choice for those who don't have a lot of wall space. The indoor unit looks similar to a wall-mounted system due to the nature of the design. Don't worry though because the system's installation is discreet, so it won't interfere with your home's aesthetics.
Wall Mounted Ductless Units
Out of all the mini-split systems, this is the most common one. Consequently, it also costs the least. The wall-mounted unit is installed onto a wall, while air is pumped out of it. The air is either pumped into a room or a zone. Bear in mind that the higher that an HVAC contractor mounts the unit, the longer that it will take for the room to feel warm or cool. The good news is that this type of unit disperses an even, balanced temperature throughout the room or zone. Therefore, you won't have to worry about cold and/or hot spots in a room.
This is a great choice for virtually any room. Some people think that the aesthetics of a room can be affected by wall-mounted systems. However, this isn't necessarily true. In fact, you can choose from various styles and designs. It can be discreet, which means the indoor unit can easily be installed in a way that keeps it hidden. The system can also have a design that is low-profile and sleek.
Floor-Mounted
Floor mounted units are installed in an area where the floor and the wall meet. Generally speaking, the conditioned air that a floor-mounted unit disperses are felt quicker than wall mounted units. Floor mounted units are ideal if you don't have a lot of wall space or if the room you want to heat/cool has been constructed with materials that are fragile. Besides that, floor-mounted units tend to be more discreet than wall-mounted systems, so it doesn't have a great impact on the way a room looks.
Installing a floor-mounted system in a furnished room can be a bit tricky. This is because the unit's performance can be affected if the furniture is placed too close to it. For example, air won't distribute evenly if furniture or an appliance is blocking the system. Unless you are close to the floor-mounted unit, then you won't feel its benefits.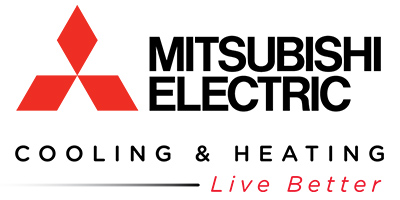 Features Of Floor Mounted Ductless Units
Floor mounted units tend to use modern technology and they are designed in a way that makes them look appealing. They are very efficient too. With that said, here are several features that many floor-mounted split systems have:
Stylish
They may have been designed to provide you with the utmost comfort, but they also an appealing look that would work in any home. The units feature a modern design, which doesn't impact the aesthetics of the room they are installed in.
Zoned Comfort
You can manage different zones within your home with a floor-mounted ductless system. You don't have to worry about temperature swings either. This means you can enjoy a warmer temperature in one room, but a colder temperature in the next. The ability to cool/heat different zones of a home is good for households with multiple people living in them.
Better Air Quality
Air filters in HVAC systems are designed to purify and deodorize the air within the home. Advanced filtration systems are often found in many of the newer ductless HVAC systems. In turn, dust, allergens and other contaminants are removed from the air. What this means for you and your family is that you breathe in healthier and cleaner air.
Easy Access To Air Filters
You have easy access to air filters in floor-mounted systems because they are right on the front panels. Many of the floor-mounted units have filters that are easy to remove, clean and wash. You won't have to keep spending money on new air filters if you clean them regularly. In fact, some of these filters easily last for over eight to ten years.
Inverter Technology
HVAC ductless systems are extremely efficient because you can turn them off once you leave a room. However, floor-mounted systems have inverter technology installed in them. This technology allows the system to determine what the conditions of a room are. After it does this, the system will adjust the fan and compressor settings. The result is consistent temperatures in the rooms that the system is heating or cooling. Inverter-driven ductless systems are much more energy efficient because only a limited amount of energy is used.
Hot-Start Technology
This feature is one of the best features that many floor-mounted ductless systems are equipped with. Most HVAC systems blow cold air when they turn on. However, with this feature, the coils are pre-heated, producing hot air instantly. In turn, you'll become warm much quicker.
Quiet Operation
The floor-mounted ductless system runs quietly. This goes for both the indoor unit and the condenser. Some of the newer models have whisper modes, which means that you can barely hear them.
Smart Controller
Smart remote controllers often come with floor-mounted systems. You can use this to control airflow power, fan speed, and vane direction. Some even allow you to schedule when your system goes on and off. Then there are controllers that let you control your floor-mounted settings via a smartphone or tablet. All you do is download an app and you're good to go.
Installation
Many types of HVAC systems can take hours or days to install. Floor-mounted ductless systems are relatively fast and easy to install. Best of all, the installation of floor-mounted systems is not a messy process. It only requires a 3-inch hole that connects the indoor air handler to the outdoor unit. The refrigerant line connects to the condenser to the indoor unit.
Installation Tips
When it comes to installation, there are a few tips to keep in mind. These tips include:
Install the indoor unit six inches above the floor
You'll want to keep the indoor unit away from direct sunlight. Sunlight can make your thermostat read temperatures wrong. In turn, you might not receive not air to provide you with the comfort you desire.
Furthermore, the unit should be kept away from certain appliances such as television sets and microwaves. The reason for this is because communication can become interrupted. The unit and the remote control has to communicate, and certain appliances can affect communication.
If the unit is installed behind furniture, then airflow becomes obstructed. In turn, the performance of the system will suffer. The best thing to do is to install the unit in a place where it won't be hidden.
When To Choose A Floor Mounted Unit
If you have a bedroom in the attic, then a floor-mounted unit is a good idea. A ceiling or wall-mounted unit is difficult to install in an attic, which is why a floor-mounted unit is ideal. Floor mounted units are easy to install in attics, and they won't be in the way. However, they are also great for just about any other room in the house.
Check Out One Of Our Ductless Installation Projects
Case Study: Clark Mitsubishi Ductless Installation In Sewaren NJ
Conclusion
If you want to have a floor-mounted unit installed in your home, then contact an HVAC company today. They'll help you choose the best model that works for your situation.
Call Skylands Energy Service To Learn More About Ductless HVAC Systems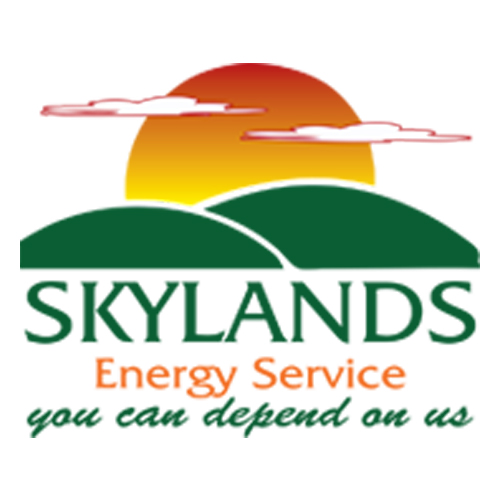 A ductless system will provide you with low energy costs, increased home comfort, healthy indoor air quality, and safety. If you are ready to switch to a ductless system or have more questions, call Skylands Energy Service right away. Our NATE-certified technicians will discuss your needs and requirements to help you find the best ductless HVAC system setup for your home. We offer a range of heating and cooling services, including installations, repairs, replacements maintenance, and more. We also provide free in-home estimates. Call Skylands Energy Service today.
Contact us now at (908) 707-1776 to find out more!