Summer is right around the corner. So, now is the time to check whether your air conditioner is ready for the hot weather. Temperature is expected to rise, so you need a reliable air conditioning unit. If you haven't scheduled your annual air conditioner tune-up yet, today may be a good day to contact your local, trusted HVAC technician for an appointment. Waiting until your air conditioner malfunctions means you will deal with the inconveniences and risks of having a broken cooling system when you need it the most.
Why Should I Get An Air Conditioner Tune-Up?
Here are some of the most crucial reasons you should consider getting air conditioner maintenance before the arrival of summer:
Lower Cooling Costs
Unfortunately, home comfort comes with a price. An air conditioner that is not regularly maintained will work harder to provide the comfort you need. As a result, it will consume more energy and spike your electricity bills. HVAC tune-ups help ensure your cooling unit performs at optimum efficiency. An air conditioning system at peak efficiency consumes less power to deliver a high comfort level.
Increased Level Of Comfort
An air conditioner tune-up includes an HVAC technician inspecting, cleaning, and lubricating your unit for possible problems. They will ensure all AC components work properly. A tune-up identifies any issues, like wear and tear on the AC unit and hot spots around your home. Maintenance checks keep your system in optimum shape so it can cool your home more effectively, using less power, and without overpaying.
Avoid Potential Air Conditioner Breakdowns
You should include air conditioner maintenance in your preventive procedure each spring. If you wish to save on cooling repair and replacement costs and ensure your unit has a long lifespan, then maintain it regularly. You can prevent most air conditioner problems if they are detected early. If issues are present, they can be resolved immediately, and any damage can be fixed. It doesn't let the problem escalate into a more costly one. Aside from helping you save on repair costs, maintenance also enables you to avoid the expenses linked with a premature HVAC replacement.
Pay Less On Air Conditioner Repairs
Get your air conditioner ready to work as expected before the summer comes. Like other machines, air conditioners can and will break down at some point in their lifespan. Regular maintenance helps in keeping its components in good shape. You can avoid spending more on repair costs. Maintenance helps lower the risks of damage, and any wear and tear can be resolved as needed. A well-maintained cooling system will never operate on damaged components. Any problems that may be present are possibly simple and affordable enough for basic repairs.
Prolong Your Air Conditioner's Lifespan
Well-maintained air conditioners have a lifespan of 15 to 20 years. As long as your air conditioning system gets regular maintenance, you don't have to consider a system replacement until after using it for a decade. All HVAC experts agree that air conditioners that receive regular checkups and yearly inspections last longer. These systems work better and encounter fewer problems than those that are neglected, ignored, or abused. You can rely on your air conditioner to operate smoothly when you make sure that your air conditioner unit receives a yearly tune-up.
Improve Indoor Air Quality
Using air-forced air conditioning poses a significant concern for indoor air quality. Homes and other structures that depend on forced-air air conditioners are typically sealed. Particles like dust, pet and human dander, pollutants from cleaners and chemicals, and pollen can mix with the air we breathe as time passes.
Air conditioners that are poorly maintained don't filter pollutants properly. As a result, these pollutants will continuously circulate inside the structure, causing indoor air quality to plummet. Regular HVAC inspections and tune-ups mean a professional will check your ventilation system and immediately fix any problems with HVAC ductwork and air filters.
Why is indoor air quality an issue? Pollutants contaminating the air we breathe are potential causes of health problems. For instance, dust and pollen can trigger allergies and respiratory illnesses. Chemicals in the air can cause nose, throat, and eye irritations. They can also lead to fatigue, dizziness, and headaches. Poor indoor air quality can also increase the risk of adverse long-term impacts on at-risk people, like young children, individuals with a history of allergies and respiratory diseases, and the elderly.
Conclusion
It is a cost-saving and wise decision to get your air conditioner tuned up. There is no reason to delay checking your air conditioner, especially when your family's health, well-being, and comfort are on the line. Call your local licensed HVAC technicians to discuss your concerns. An HVAC professional can assist you in having a better understanding of your system. This way, you know exactly what to do to get optimum air conditioner efficiency and home comfort.
Call Skylands Energy Service For Your Air Conditioning Requirements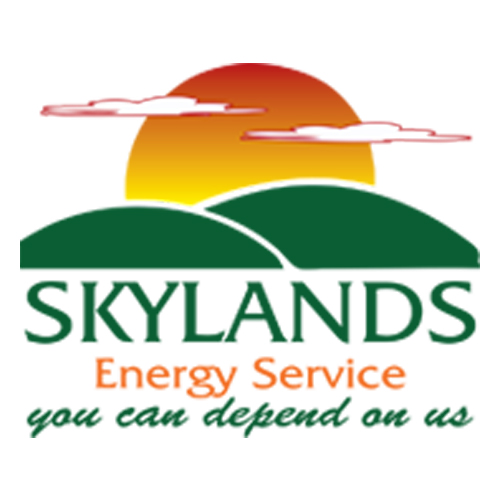 Skylands Energy Service provides top-notch heating and cooling services in Central New Jersey. We have the best-certified technicians in the industry who can perform high-quality HVAC services. Some of the services that we specialize in include A/C maintenance, boiler replacements, furnace repairs, and more. All our techs have the skills, knowledge, and experience to service your HVAC system correctly and promptly.
To guarantee that you get the most competitive heating and cooling service costs in the area, call Skylands Energy Service. Our tune-up services can help you achieve improved comfort and increased energy efficiency while reducing your cooling costs. If you need an HVAC repair or replacement system, we can recommend the best solutions for your home within your budget. We back all our work with a guarantee because your satisfaction is our priority. Call Skylands Energy Service today to schedule an air conditioner tune-up or service appointment. We offer free, in-home estimates.
Contact us now at (908) 707-1776 to find out more! Click the link to view our service area.