Summers can be hard to bear when you don't have an air conditioner at home. For this reason, homeowners should have a dependable cooling unit during the hot months. Knowing what the common air conditioner problems are and how you can best prevent them goes a long way towards having hassle-free comfort throughout the entire summer season.
Typical Cooling Problems You May Face This Summer
In this article, we discuss some of the most common air conditioning problems that homeowners face.
1. Refrigerant Leak
The refrigerant is an essential substance in your cooling system. Therefore, any leakages can cause your AC's efficiency and functionality to plummet. It will also consume more power, cause uneven cooling, and result in frozen coils. Refrigerant leaks can damage your AC's compressor as well. Regular air conditioner checkups are a must as they will help detect possible refrigerant leaks that your unit has. This way, you can resolve it immediately.
2. Air Conditioner Does Not Blow Cold Air
The central AC is responsible for filling your house with cool air. If it is unable to do this task, check the filter. It might be clogged with contaminants that are preventing proper airflow. When this happens, the condenser could freeze, and your system won't be able to cool your home as it should. Clean or replace the air filters regularly to ensure this does not happen.
3. The Outside Unit Freezes Up
A frozen outside unit can be caused by various reasons, such as low coolant level due to leaking. It could also be due to insufficient airflow, blower motor problems, and frigid outdoor temperatures. A professional HVAC technician can conduct proper diagnosis and repairs for you.
4. AC Won't Turn On
An air conditioner that is not turning on might be because you have a tripped circuit breaker. You'd need to reset it before attempting to turn on your AC again. Take a look at the plug as well. It might have come loose, so it needs to be re-plugged properly. Make sure you replace the thermostat batteries with fresh ones regularly. If the AC still doesn't turn on after doing these, contact your local, trusted HVAC technician to assist you.
5. A/C Is Making Unusual Noises
It is normal to hear a low hum from your AC. However, if you hear odd noises, your AC might be experiencing a problem. Listen carefully to your cooling system. Clicking noises suggest relay issues, hissing points to a leak, while a problem with the motor can cause rattling. If you hear a buzzing sound, it could be an electrical issue. HVAC technicians can determine the problem as soon as they hear the unusual noises from your AC.
6. Frozen Evaporator Coil
Continuous airflow is needed to prevent frozen evaporator coils. If you have this problem, check for any clogs along the pathway. There could be something blocking the vent, clogged air filters, or a broken fan. Regular HVAC cleaning and tune-ups can prevent this issue from happening.
7. Electric Control Failure
ACs work at the optimal condition when it operates steadily. Short cycling only leads to faster wear and tear of its components, especially the compressor. The blower motor and fan motor controls could be affected as well. As a result, electrical failure could happen and some parts of your AC might not respond at all.
8. AC Is Leaking Water Outside
Condensation on the coils happens when there is high humidity. The water is typically drained out of the AC through drainage channels. However, these channels can get damaged or blocked and result in leaks. Other causes are broken condensate pan, clogged drain pipes, and incorrect installation. Your ACs interior should be cleaned properly to stop the leaking.
9. Drainage Problem
Improper drainage can result in stagnant water in the AC interior. Unfortunately, this encourages bacteria and fungi growth. When this happens, foul smells will linger in the air inside your home. This is detrimental to both your home's comfort and your health. Have a professional HVAC contractor conduct regular inspections and tune-ups to prevent foul odors from developing in your AC.
10. Sensor Problem
Thermostats are equipped with sensors that detect the current temperature of their immediate surrounding. If the room is too hot, this sensor will signal for your AC to turn on and switch it off when it is too cold. If the thermostat is placed in the wrong location, it can have faulty readings. Consult a professional HVAC company so that the thermostat positioning is fixed and proper calibrations are done.
Easy Steps To Prevent Air Conditioner Problems
Check the HVAC filter: Many AC issues are a result of having dirty filters. Therefore, you have to replace the air filters at least once a month or every three months, depending on some factors. This way, you avoid dealing with the repercussions of having a dirty filter.
Clean the condensing unit: Due to its location, the outdoor unit is constantly exposed to the elements. It can also gather dirt and dust that can affect its performance. Make sure to clean the condenser's surfaces regularly. Remove any twigs, fallen leaves, and trash around it as well.
Remove anything that is blocking the vents: The vents should remain open at all times to allow sufficient airflow. However, objects like plants, furniture, and curtains could sometimes block the vents. Check on your vents periodically to ensure nothing is blocking them.
Install a programmable thermostat: Consider replacing your old thermostat with a programmable one. This will allow you to input your preferred setting so that it automatically changes at different times of the day. This will improve your home's energy efficiency and cost-effectiveness.
Conclusion
A faulty cooling system could stop working when you need to use it the most. Make sure that this does not happen to you by conducting proper maintenance and cleaning. Contact your local, trusted HVAC contractor to assist you. They have extensive skills and experience to find, diagnose and repair the problem immediately.
Call Skylands Energy Services For Your Air Conditioning Requirements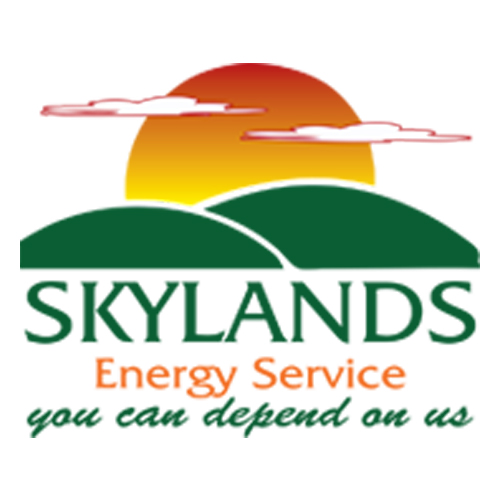 Skylands Energy Services provides high-quality HVAC services in Central New Jersey. We have the best professionally certified technicians who conduct excellent heating and cooling maintenance, repairs, installations, and replacements. Rest assured, each of our technicians is knowledgeable, skilled, and experienced to conduct services on any HVAC makes and models accurately.
Our company guarantees to have highly affordable and competitive HVAC costs. We can improve your home's comfort, energy efficiency, and indoor air quality with our maintenance services. We can recommend the best HVAC repair or replacement solutions that are budget-friendly as well. All our work comes with a guarantee because your satisfaction is important to us. Schedule your next service appointment with Skylands Energy Services. Call us today and get a free, in-home estimate.
Contact us now at (908) 707-1776 to find out more!