As a homeowner, you have a lot of concerns about your home. One aspect that is often forgotten about, however, is the HVAC system. Remember that this equipment also needs to have an annual inspection. Be sure to schedule an oil tank replacement if the time has come. If you haven't tended to your tank lately, now is an excellent time to deal with it.
The fuel oil's job is to help keep your family safe, comfortable, and warm. Running out of heating oil when you need it the most is a situation you wouldn't want to be in. Harsh weather can mean that you won't get your tank refilled for a couple of days. Hence, it is crucial that you stay on top of it when you use COD or will-call oil deliveries.
When you need to replace your heating oil tank, you might wonder whether you need to buy a different size. You need to find out if the size of your current heating oil tank still fits your home heating needs. In this article, we discuss how to determine the best heating oil tank size for your home.
Why The Oil Tank Size Is Crucial
Many households rely on heating oil for their home heating needs. You should familiarize yourself with your heating needs, especially if your main heat source comes from heating oil. When you know your home's habits regarding fuel consumption, you can determine the right oil tank size for your home. You can also find out when to schedule the next fuel delivery in advance.
The following are reasons it is essential to know your oil tank size:
Heating Oil Levels: When you know the size of your tank, you can determine the amount of oil left in it. Some older tanks aren't equipped with built-in gauges to inform you when you are running low on oil. If you are in a similar case, you can use a simple calculation to know how much oil you have left.
Amount Of Oil To Buy: You can ascertain how much oil to purchase for the winter season when you know your oil tank size and the amount of oil left in it. This helps you plan and budget accordingly.
Have A Better Understanding Of Your Consumption: You can use heating oil more consciously when you know your heating oil consumption level as this helps you conserve heat better.
Avoid Running Out Of Oil: The most crucial reason for knowing your oil tank's size is to prevent it from running out of oil. If it does happen, you'll end up suffering through freezing temperatures. This can put you at risk, especially if children and the elderly are at home.
When To Upgrade Your Oil Tank
A lot of considerations are needed when you upgrade your current oil tank. It is helpful to know why you need to consider an upgrade as it makes determining the size you need easier. Here are a few reasons:
You have an old and defective tank.
Changes in your home heating needs, such as an increase in family size that require you to get a larger tank.
You want to benefit from the economies of scale. Bulk buying means you'll save more, so a larger home oil storage tank is needed to accommodate this.
Common Oil Tank Sizes For Homes
When it comes to heating oil tank sizes, you'll need to know how measurements work. For example, capacity is the required amount of oil to fill the tank. It is typically measured in gallons for residential use. The tank size can also refer to its measurement in inches by its width, height, and depth. You can also find out the tank's capacity when you know these measurements.
It's smart to find out your current tank's capacity so you can determine what oil tank size your home requires. Older tanks are typically not labeled with tags that indicate their size. You need to use a measuring tape to calculate the size yourself. On the other hand, modern tanks usually have labels indicating the size, making it easier for you.
Heating oil tanks for residential use have a 275-gallon standard size. They also come in other sizes, such as 288, 340, 420, 500, 550, 675, and 1000 gallons. Tanks for large commercial spaces are also available in sizes as big as over 30,000 gallons.
Factors to Consider When Purchasing a Heating Oil Tank
Several considerations are needed when deciding on the heating oil tank size that best fits your home. Here are a few factors to think about before making a decision on the right heating oil tank size:
Spacing Requirements: Check your current tank's physical size if you want to upsize it so that you know if you can accommodate a bigger one on your property.
Number Of Occupants: The more people in your household, the greater amount of heat you'll need. Remember that you use more oil during the cold season as your family grows, so a bigger tank is required to ensure everyone remains warm and comfortable.
The Size Of Your Home: A good guideline to follow when looking for the right oil tank size is the number of rooms in your home. Smaller tanks best fit homes with one to two bedrooms, while bigger ones are best for five-bedroom homes.
Fuel Oil Consumption Habits: Factor in the heating habits of your family. You might be a conscious consumer and use low heating oil amounts. Remember to take into account your vacations as well. You might frequently be on vacations during winters, meaning you'll consume less heating oil.
Emergency Preparation: Have at least a 20% leeway in your fuel consumption. This way, any emergency that might happen is accounted for. For instance, a snowstorm can happen, so your next delivery might not get to you on schedule.
Use A Professional For The Oil Tank Installation
Call a certified heating oil tank company for installation once you have ascertained your family's heating oil needs and have decided on the right tank size. Professional contractors will make sure that you choose the right oil tank size for your home's needs while also ensuring a safe and professional installation process.
Expert heating oil tank technicians will also make sure that the tank is in the best possible place in your home. This means the tank is installed in an easily accessible location and properly secured to a solid foundation to prevent dangerous situations. Professional installers will also ensure that the tank isn't exposed to any dangers stemming from temperature drops that can lead to your system freezing. A professional considers all these risks through the use of the necessary industry-standard protocols.
Conclusion
Many factors need to be considered when choosing what oil tank size to get for your home. Contact your local, trusted technician to help you. This way, you can be sure that the oil tank removal, installation, and other parts of the process go quickly and conveniently.
Call Skylands Energy Service For Reliable Oil Deliveries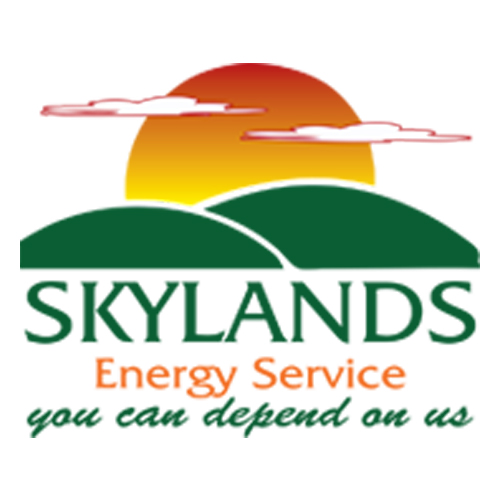 Skylands Energy Service offers reliable and affordable heating oil delivery services throughout Central New Jersey. We have many delivery plans and financing options available to meet your needs.
Likewise, our family-owned company has many different types of home comfort services. This includes heating oil delivery, on/off-road diesel delivery, plumbing services, heater repair, heating system maintenance, heater installations, and more. Be sure to give Skylands Energy Service a call today to see what we can do for you. All of our services come with a guarantee to ensure your satisfaction. Call now!
Contact us now at (908) 707-1776 to find out more!