The US Department of Energy (DOE) says that there were about 679 power outages in America between 2003 and 2012. What's more, research from the University of Minnesota shows that the number of non-disaster-related blackouts increased 124% between 1991 and 2010.
These figures show that blackouts in the US have become more severe over the last two decades. For instance, seven of the ten costliest power outages in American history occurred between 2004 and 2012. These outages include the 2005 blackout attributed to Hurricane Karina, the 2012 outage attributed to Hurricane Sandy, and the 2012 outage attributed to a windstorm. The effects of these outages included a rise in fatalities, property damage, and more. On the east coast, we certainly experience our fair share of power outages. Without a standby generator Edison NJ, a power outage can seem endless.
How To Endure A Power Outage Safely
With that in mind, here are six emergency power outage preparedness tips:
Alternative Lighting Option
You should invest in several alternative lighting options to help meet your lighting needs during a power outage. Examples of such options include candles, oil lamps, solar lights, battery-powered flashlights, solar lighting system, and LED lights.
Unplug Electrical Equipment
A power surge can damage electrical equipment. For this reason, you should unplug all your electrical equipment as soon as you experience a blackout.
Carbon Monoxide Detector
Always use cooking appliances that emit carbon monoxide outdoors. Such appliances include charcoal grills and camping stoves. Additionally, do not use gasoline or propane-powered equipment such as a portable generator in poorly ventilated areas such as the garage. This is because such appliances emit carbon monoxide as they burn fuel. So,  they could potentially cause carbon monoxide poisoning. Better yet, you should have a carbon monoxide detector at hand because you will likely use an appliance that emits carbon monoxide fumes during a prolonged blackout.
Powered Medical Devices
If you use a battery-powered medical device or rely on medical equipment that requires power, you should inform your power company in advance. By letting them know, they can prioritize the response to your home. More importantly, you should have backups for all your vital medical equipment/devices.
Garage Door
Learn how to operate your garage door manually. If you are unable to memorize the process, you should keep your owner's manual somewhere where you would be able to retrieve it easily in the event of an emergency such as a power outage.
Standby Generator
A standby generator is probably the most important equipment during a power outage. This is because it will power all your other electrical equipment, including your HVAC system, which would ensure your home remains comfortable and habitable even in extreme weather conditions such as frigid winters or sweltering summers.
Your standby generator would also power your communication gadgets, thereby ensuring you remain connected to the rest of the world. This is important because you may require some form of assistance. Finally, your generator would help you observe food and water safety by powering your refrigerator and water purification system. Of course, to enjoy these benefits and peace of mind, you should install a standby generator that would be able to meet your energy demands in the event of a power outage.
Interested In Reading Some Of Our Case Studies? Click The Button Below.
Conclusion
The frequency of power outages in America has been increasing steadily over the last two decades. For this reason, you should prepare for an emergency power outage. Some of the things you can do to prepare for such an event include investing in alternative lighting options, learning to operate your garage door manually, installing a carbon monoxide detector, informing your power company about your medical needs (if you have any), and installing a standby generator.
Call Skylands Energy Service For Expert Whole-House Generator Services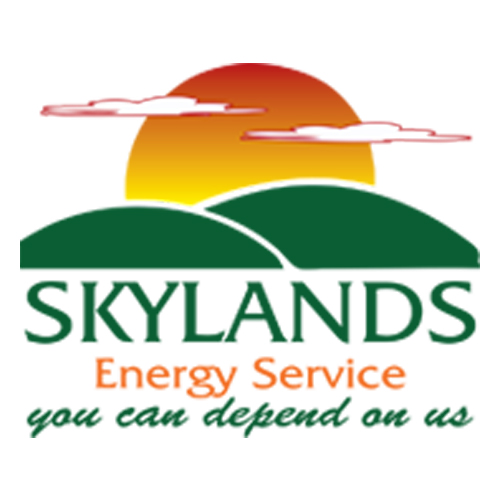 Skylands Energy Services specializes in the installation of standby generators. Avoid all of the inconveniences of dealing with a power outage by having a generator installed. This will save you money from spoiling food and it adds value to your home. It keeps your home comfortable, regardless of what the temperature is outside. Keep your family safe by installing a standby generator before your next power outage.
Skylands Energy Service has what it takes to understand your backup generator needs. We can find the best make and model for you while working within your budget. We stand by the work that we perform by offering a guarantee. This way, we can ensure your complete satisfaction. Call Skylands Energy Service today to schedule a free, in-home estimate. Call now!
We service Colonia NJ 07067, Dunellen NJ 08812, Edison NJ 08817, Fords NJ 08863, Highland Park NJ 08904, Iselin NJ 08830, Keasbey NJ 08832, Metuchen NJ 08840, Milltown NJ 08850, New Brunswick NJ 08901, Parlin NJ 08859, Piscataway NJ 08854, Sayreville NJ 08871, Somerset NJ 08873, South Plainfield NJ 07080, South River NJ 08877, and surrounding areas in New Jersey.
Contact us now at (908) 707-1776 to find out more!