Ductless mini-split systems offer the convenience of allowing you to take control of temperatures in different zones or rooms. There are two major components in a mini-split system – the indoor air handler and the outdoor condenser/compressor. A conduit connects these components which HVAC contractor threads through a 3-inch hole in the wall.
Mini-split systems are the preferred solution for new homes because of the features they offer. However, they also work well for new constructions or add-ons, especially for homes where installing a ductwork system is impractical. Homeowners also use them to supplement their existing central HVAC system. They install ductless systems in rooms that are frequently in use and rely on their central units less. This helps lower home heating and cooling costs. A ductless mini-split system is safe, efficient, flexible, and cost-effective. This is why it is becoming the preferred heating and cooling system for many homeowners.
How To Create A Multi-Zone Setup Using A Ductless HVAC System
Ductless mini-splits offer several benefits. In this article, we will show you a simple guide to create your own zoned mini-split system in just three steps.
Step One: Know The Ductless Size Required
Size refers to the capacity of the ductless mini-split system. This is the first factor you should always consider when buying an HVAC system, regardless of its type. Size is an indicator of the capability of the ductless system to heat or cool your home. BTUs or the British Thermal Unit indicates the size of the ductless unit. It refers to the amount of heat required to increase the temperature of 1 lb. of water by 1°F.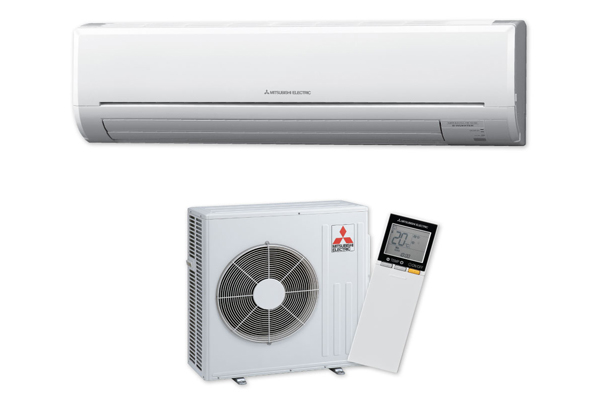 Sizing Your Mini-Split
You must choose the correct mini-split system size so that it is capable of generating the desired temperature. Remember that the higher the BTU rating of a ductless mini-split, the higher its capacity to provide heating and cooling. For example, a ductless system with 6,000 BTUs is capable of heating an enclosed space measuring about 150-250 sq. ft. On the other hand, a ductless system with 24,000 BTUs is capable of heating and cooling an enclosed space measuring 1,400-1,500 sq. ft. A larger ductless mini-split system can also condition the air in larger areas.
Improper system size leads to problems over the long term. If it is too small (meaning, the BTU is too low), it has to work more than normal to maintain a specific temperature. Even an overworked system will still fail to produce enough heat or cool air to keep rooms comfortable. Consequently, there will either be warm or cool spots all over the house.
If the system turns out to be too large (the BTU is too high), it could begin to short cycle, turning on and off frequently. As such, the system will consume more energy and give in to premature wear-and-tear. Also, your home will have uncomfortable humidity levels.
To avoid these problems, make sure that you size your ductless mini-split system correctly. Units that are improperly sized will be inefficient and suffer premature failure. You will also experience low-quality home comfort and increased cost. Talk to your local HVAC technician on how to determine the right size ductless mini-split system for your home.
Call Today: (908) 707-1776
Nominal Vs. Actual
At the factory, condensers have to undergo a performance test to determine their size. The test is conducted under ideal conditions to mimic normal day-to-day use. The result of this test is known as the nominal capacity rating. This rating is an indication of the size and capability of the condenser so consumers can compare it with others.
While the test is helpful, the conditions in the factory are not always the same as in the real world. That is where the actual capacity rating becomes important. The performance of a ductless mini-split system will depend on several factors, such as installation variations, line-set length, humidity, and outdoor temperature, among others. All these factors will affect the ultimate performance of the system.
The truth is that some ductless mini-split systems work harder in extreme heat and work normally when necessary. If the room or space you have is in the mid-range of sizes, consider getting a ductless mini-split that is a size larger so it can perform well when required. Once again, it is best to consult with a professional ductless installation company to find the best size mini-split unit for your home.
Step Two: Selecting A Ductless Condenser
Once you know the right condenser size for your home, you need to determine the type of condenser that is best for your heating and cooling needs. If you want to create multiple zones, you need to choose between a multi-port and a branch box type condenser.
Branch Box Type
A branch box is a type of sophisticated condenser system that connects the condenser to the indoor air handler. It is often in higher-capacity multi-zone outdoor units such as those that utilize eight-zones. Branch boxes require only a single connection from the condenser to supply multiple indoor air handlers with sufficient amounts of refrigerant. If there are two connected branch boxes, some ductless mini-splits can even handle as many as nine zones using just one condenser.
Remember that branch boxes tend to be manufacturer-specific, so it is likely that a condenser can only support specific branch-box combinations. If a branch box seems like a good option for you, talk to an HVAC professional about how to choose the right type.
Multi-Port
Multi-ports are a type of condenser that has built-in refrigerant ports. These allow several connections between the outdoor unit and the indoor units. It is an all-in-one condenser that is easy to use. It allows you to use multiple zones that can be controlled independently without needing to braze supplemental pipe connections.
Multi-port condensers are more affordable than branch boxes. However, they do have reduced flexibility and limited capacity. There are also fewer line set lengths available. You will also need to have several line sets that have to be installed outdoors, which can be quite unappealing for many homeowners.
Branch Boxes Vs. Multi-Ports: Which Is Best?
Both branch boxes and multi-ports have benefits and limitations. Multi-ports, for example, are easier to install, require fewer components, and do not need a lot of labor. With a multi-port, you can have as many as five different zones in the home. However, multi-ports tend to have lower BTU capacity and require lengthier line set runs.
Branch boxes boast of higher BTU capacity. They are also more flexible and allow as many as nine zones in the home. On the downside, branch boxes have more complex systems that require a more intricate installation with more parts.
To determine which condenser to choose, examine the difference of each type to identify the one that will meet your needs and requirements. It is best to talk to an experienced HVAC contractor to determine which option will meet your needs best.
Step Three: Choosing A Ductless Indoor Air Handler
The last step in building a zoned ductless mini-split system is identifying the type of indoor unit your home needs. There are several types for you to choose from.
Wall-Mounted Ductless Systems
Wall-mounted indoor units are the most common air handling units available. They are easy to install, very efficient, and very affordable. Because they tend to be popular, they are sold in different models, efficiency, and sizes.
Wall-mounted units are installed on vertical walls. They require a three-inch hole to be drilled through to connect the refrigerant lines, connecting wire, and drain tube. For the best conditions, make sure that the room has no high windows and has wide walls. If these are not possible, you might have to consider a different ductless indoor air handler type.
Floor-Mounted Ductless Indoor Air Handlers
Floor-mounted indoor air handlers are installed near the floor, suspended by a minimum of six inches from the floor surface. If there is no wall space available or if you have high windows, this type is a good option. It is also recommended if the rooms in your home have ceilings that are slanted or are too low.
Ceiling Cassette Ductless System
Ceiling cassette indoor air handlers are mounted in the ceiling. These are the best option for you if you have a type of drop ceiling. It is also a good option for joist ceilings and drywall installations as long as there is sufficient space. The advantage with a ceiling cassette is that once installed, the only components that are visible in the room are the grilles through which conditioned air is passed through.
Concealed Duct Indoor Air Handlers
Concealed duct indoor air handlers allow excellent flexibility and concealment. With this type, the unit is installed out of the zone. It is similar to the ceiling cassette in that only grilles are visible in the system. Concealed ducts combine traditional central forced-air systems with ductless mini-splits. They can be installed in crawlspaces, closets, and attics. They deliver warm or cold air through the ductwork.
Concealed ducts are nearly invisible, and they are perfect for keeping the aesthetics of a room. If your ceiling cannot handle a ceiling cassette type, you can use a concealed duct instead. However, this type of indoor air handler is not considered comparably efficient.
Ceiling-Suspended Ductless Units
Ceiling-suspended indoor air units are installed onto a ceiling. They may be installed below the ceiling using threaded rods – perfect if there are other appliances installed on the ceiling as well. Since these appliances can block the airflow from the ceiling unit, the threaded rods are necessary. There needs to be an eight-foot clearance from the floor to the unit. The unit also has to be installed next to a wall and never in the middle of your ceiling.
Check Out One Of Our Ductless Installation Projects
Case Study: Clark Mitsubishi Ductless Installation In Sewaren NJ
Conclusion
Now that you have the three steps mastered, you have the information needed to help you create your zoned ductless mini-split system. However, if you still have questions and clarifications, do not hesitate to call for assistance. A qualified professional HVAC technician can help you navigate the sometimes-confusing waters of ductless VAC systems so you can find the best solutions that will allow you to customize your comfort when and where you need it.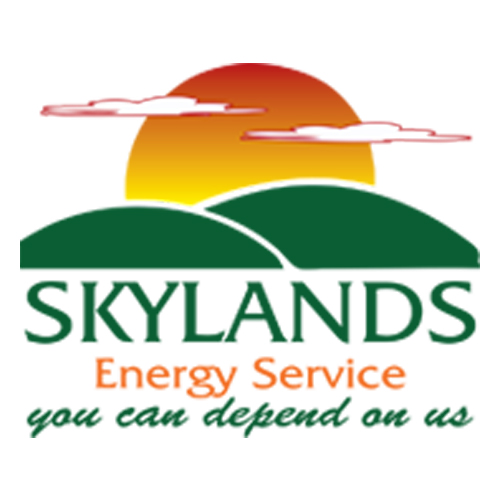 Call Skylands Energy Service For All OF Your Home Heating And Cooling Needs
A ductless system will provide you with low energy costs, increased home comfort, healthy indoor air quality, and safety. If you are ready to switch to a ductless system or have more questions, call Skylands Energy Service right away. Our NATE-certified technicians will discuss your needs and requirements to help you understand the best ductless HVAC system setup for your home. We offer a range of heating and cooling services, including installations, repairs, replacements maintenance, and more. We also provide free in-home estimates. Call Skylands Energy Service today.
Contact us now at (908) 707-1776 to find out more!