A double-wall heating oil tank is a popular choice for homeowners in the eastern part of the country who rely on heating oil as their fuel source. Unlike traditional single-wall tanks, double-wall tanks feature an additional layer of protection. It offers several benefits and increased safety measures. This article will explore the features and advantages of double-wall oil tanks. We will also discuss why homeowners should opt for this type of tank when replacing their existing oil storage system.
Related Article: How To Determine The Best Oil Tank Size For Your Home
What Is A Double-Wall Heating Oil Tank?
A double-wall heating oil tank comprises an inner tank enclosed by an outer tank. It creates an interstitial space between the two tanks. The interstitial space acts as a protection that effectively prevents leaks or spills from the inner tank from contaminating the environment. This additional layer of containment offers enhanced safety and environmental protection compared to single-wall tanks. It reduces the risk of harm to the surrounding area.
The interstitial space is tightly sealed and equipped with monitoring systems. The monitoring systems include alarms and sensors that promptly alert the tank owner if there is a leak. The space acts as a safeguard that contains the leaked fuel and prevents it from escaping into the environment. This proactive approach to leak detection and containment allows any issues to be addressed swiftly. It minimizes the risk of environmental contamination and promotes a safer and more secure fuel storage solution.
Related Article: How Oil Heating Systems Work
How A Double-Wall Heating Oil Tank Works
A double-wall heating oil tank's inner tank serves as the primary storage for fuel, while the outer tank acts as a secondary containment barrier. In case of a leak or spill, the interstitial space between the two tanks effectively contains the fuel. This containment system prevents the fuel from escaping and causing potential damage to the environment. By providing an additional layer of protection, double-wall tanks ensure that any fuel leaks or spills are contained and mitigated. It promotes environmental safety and minimizes the risk of harm.
Related Article: Wi-Fi Thermostats for Oil Heat
Benefits Of A Double-Wall Heating Oil Tank
A double-wall heating oil tank offers several benefits for homeowners. Here are some key advantages:
Enhanced Environmental Protection: The primary benefit of a double-wall heating oil tank is its superior environmental protection. The secondary tank safeguards the system against leaks from the inner tank, preventing the leak from spilling out. This helps minimize the risk of contamination and potential harm to soil, water sources, and surrounding ecosystems.
Leak Detection and Monitoring: Double-wall tanks immediately alert or notify homeowners or businesses of any issues because they come with sophisticated monitoring systems that detect leaks. They allow for prompt action on the problems and prevent further damage.
Compliance with Regulations: Using a double-wall heating oil tank helps homeowners comply with environmental regulations and requirements set by local authorities. These tanks meet industry standards and guidelines for safe fuel storage, providing peace of mind and avoiding potential legal issues.
Durable and Extended Lifespan: Double-wall heating oil tanks are often built with durable materials, providing longevity and reliability. They can be made from high-density polyethylene (HDPE), a durable, UV-resistant material that can endure extreme weather conditions. These tanks are designed to withstand harsh weather and resist corrosion. This can save homeowners money on replacements and maintenance in the long run.
Related Article: What Do Heating Oil Additives Do?
FAQs
Are Double-wall Heating Oil Tanks More Expensive Than Single-Wall Tanks?
The cost of double-wall heating oil tanks is typically higher compared to single-wall tanks due to several factors. First, the materials used are more expensive than those used in single-wall tanks. They are mostly made from high-density polyethylene (HDPE), which is costly to source.
Second, the manufacturing process is more complex. It involves separate construction and joining of the inner and outer tanks. Manufacturers also need to test for leak-proof seals. Lastly, installing double-wall heating tanks requires additional steps for leveling and monitoring the interstitial space.
Despite the initial expense, double-wall tanks offer added protection, durability, and potential long-term cost savings by avoiding expensive repairs and replacements.
Can I Install A Double-wall Heating Oil Tank Indoors?
Yes, you can install a double-wall heating oil tank indoors as long as you take proper precautions for safety and compliance with regulations. You must follow the manufacturer's instructions and local building codes.
Adequate ventilation is necessary to prevent the buildup of fumes. Measures such as venting any fumes outside through a pipe should be implemented. Additional safety measures, like installing a spill containment tray, may be required to mitigate leaks or spills.
Consult a professional HVAC contractor experienced in heating oil tank installation to guarantee a safe and compliant installation.
Related Article: How to Read Your Heating Oil Tank Gauge
Are Double-Wall Heating Oil Tanks Required By Law?
The regulations concerning double-wall heating oil tanks differ from state to state and local jurisdictions. While not all areas mandate double-wall tanks for heating oil storage, many states have established regulations requiring containment for fuel storage tanks. One must familiarize with specific regulations to ensure compliance with the applicable rules and requirements. Consulting with local authorities or an HVAC professional can provide guidance on the regulations and best practices for fuel storage.
In certain areas, regulations may mandate that newly installed tanks be double-walled, while in others, this requirement may only apply to tank replacements. Some regulations may stipulate that existing sing-wall tanks be retrofitted with secondary containment measures like installing a double-wall tank or adding a secondary containment tray. To make sure you comply with local regulations, research and understand the requirements in your region or state.
Related Article: Can Diesel Be Used As A Temporary Heating Fuel In Your Home?
Conclusion
Double-wall heating oil tanks offer enhanced safety and security compared to single-wall heating tanks. They provide additional protection against leaks and increase durability. Although double-wall tanks may have a higher upfront cost, the long-term benefits make them a worthwhile investment. Their added features and superior construction make them an excellent choice for homeowners seeking a reliable and secure fuel storage solution.
Related Article: Oil Tank Condensation: What You Need To Know
Call Skylands Energy Service For Your Home Heating Requirements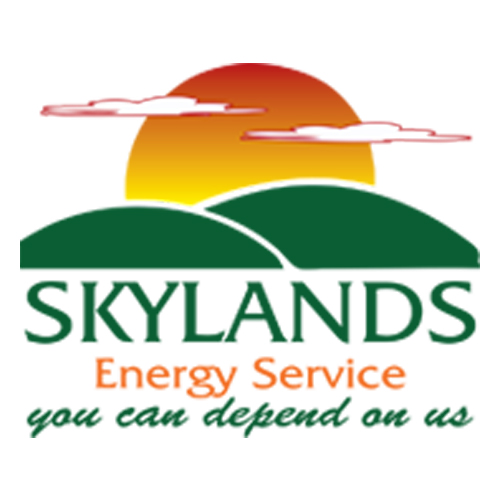 When you need top-quality HVAC services in the area, don't hesitate to call Skylands Energy Service. Our company only has the best professionally certified technicians to help you with your heating and cooling service needs, such as installations, repairs, replacements, and maintenance. You can trust our friendly techs to use their vast knowledge, the right tools, and years of experience to perform accurate and prompt HVAC system services.
Our company offers the most affordable HVAC service rates in the area. If you need to replace your HVAC equipment, we can recommend the most suitable one for your home within your budget. We always prioritize our clients' indoor air quality, comfort, and energy efficiency. Call Skylands Energy Service today to schedule an appointment, and receive a free, in-home estimate.
Also, take advantage of our reliable and affordable heating oil delivery services throughout Central New Jersey. We have many delivery plans and financing options available to meet your needs. Call now!
Contact us now at (908) 707-1776 to find out more! To view our service area, click here.