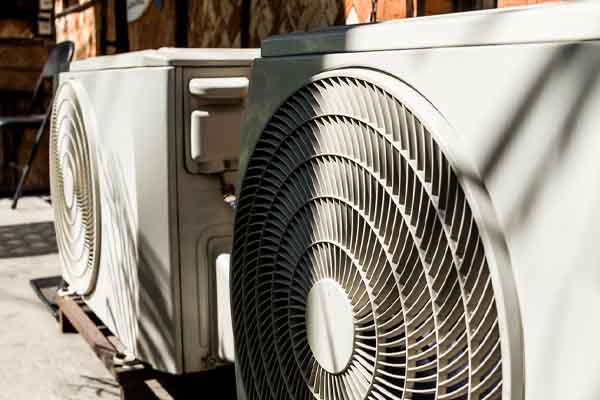 Heat pumps help make the indoor environment of many homes comfortable. They are reliable, but issues are bound to crop up as an HVAC system ages. One such problem is a heat pump leaking water. There is a good reason we were trained to watch out for leaking equipment. A heat pump that leaks means it isn't operating as it should. The problem could be with its components or an issue with the system itself.
How Heat Pump Leaks Happen
A heat pump leaking water can be due to several reasons. When you learn why these issues occur, you can help prevent problems or at least minimize the risk.
Dirty Heat Pump Coil
A heat pump's evaporator coil is responsible for collecting the moisture from the air around it. This water is drained via the evaporator coil and into a drain pan. This pan is linked to a channel that allows water to be disposed of properly outside.
The evaporator coil can become dirty over time. When this happens, it cannot drain the water properly. Instead of going to the pan, the water might run off the coil and cause a leak.
Solution: Call an HVAC technician for a heat pump inspection. The system may only require cleaning if a dirty coil is the issue. A professional is equipped with the proper tools for the job.
Frozen Evaporator Coil
A heat pump with low refrigerant levels can result in a frozen coil. Ice will start to form in the heat pump. A leak will happen when this ice melts.
Frozen coils also mean that the heat pump doesn't work correctly. Higher energy bills typically accompany this problem as the heat pump works harder to reach the set temperature.
Solution: Have an HVAC professional check the unit and remove the ice. They can top off the refrigerant as well. This way, the evaporator coil does not freeze.
Clogged Condensate Drain
A heat pump that works correctly can collect water from the air and dispose of it via the built-in drainage system. However, the drain can also accumulate dust and debris, resulting in a clog. A clogged drain keeps water from proper disposal. This results in water building up in the drain system. The heat pump wasn't meant to hold much water, so the fluid will leak out of the pump.
Solution: Have a professional technician check the system. Regular tune-ups help repair this issue and ensure it doesn't happen again.
Cracked Overflow Pan
Drawing in the moisture from the air is one of the heat pump's essential functions. It is included in the necessary steps of the cooling process. The evaporator coil collects the water and directs it into a drain or pan. The pan is constantly in contact with water, so it can corrode and develop holes and cracks as time passes. When this happens, water can leak into the heat pump.
Solution: Check the drain pan periodically. Have an HVAC technician check the heat pump to see if it produces too much water that is drained into the pan.
Poor Heat Pump Maintenance
One of the common reasons behind a heat pump leak is lack of maintenance. Many homeowners tend to neglect to do this crucial task. Like any other equipment, heat pumps function better and more efficiently when they receive regular checks and maintenance. Regular upkeep helps determine problems before they escalate into bigger ones. A professional technician can also correct any problems immediately. Often, heat pump problems start as simple ones. For instance, dirty and frozen coils can be resolved if a professional technician identifies and corrects them early.
Solution: Have a trained and licensed technician maintain your heat pump annually if it serves as a supplemental pump. On the other hand, the heat pump should be serviced twice a year if it is the primary heating and cooling source.
Preventing Leaks In Your Heat Pump
As long as the heat pump was installed correctly by professionals and matches your home's heating and cooling needs, the best steps to take to ensure leaking doesn't happen is to be prudent while ensuring the unit receives regular preventive maintenance.
Ensure that you follow the recommended care and use so that the system operates as it should. You should also keep an eye out for any signs of trouble. When problems are detected and resolved early, the heat pump can have a longer lifespan and better performance.
Never conduct do-it-yourself heat pump repairs. Tinkering with your heat pump can cause more harm than good unless you're a trained professional. It is always best to call a qualified and licensed technician to conduct checkups, repairs, and maintenance.
Call Skylands Energy Service For Your HVAC Requirements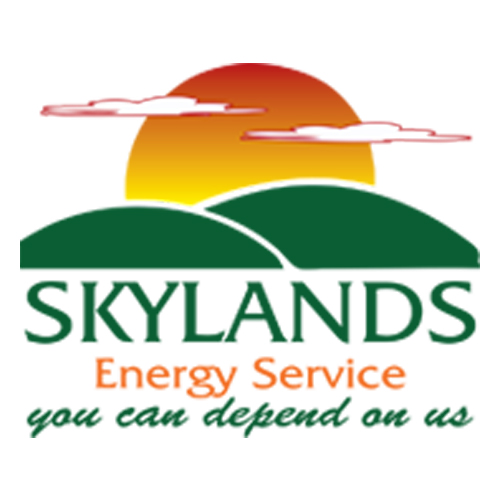 Skylands Energy Service provides excellent HVAC services in central New Jersey. Rest assured, we only have the best professionally certified technicians on staff who can assist you with all your heating and cooling service needs, including repairs, maintenance, replacements, and installations. Each of our techs is skilled, experienced, and knowledgeable in correctly servicing your HVAC system.
Our company has the most affordable heating and cooling service prices in the area. Our tune-up services can help increase your energy efficiency and improve your comfort while reducing your home's cooling bills. We can recommend the best and most budget-friendly solution when you need an HVAC repair or replacement system. We back all of our work with a guarantee. Book a heating or cooling tune-up or service appointment with Skylands Energy Service today. Call us for a free, in-home estimate.
Contact us now at (908) 707-1776 to find out more!